Apple updates iWork apps for Mac & iOS with new shape libraries, other enhancements
Posted:
in iPhone
edited August 2020
Apple on Tuesday updated both the Mac and iOS editions of its iWork suite, primarily adding 500 new shapes that can be inserted into any Pages, Numbers, or Keynote document.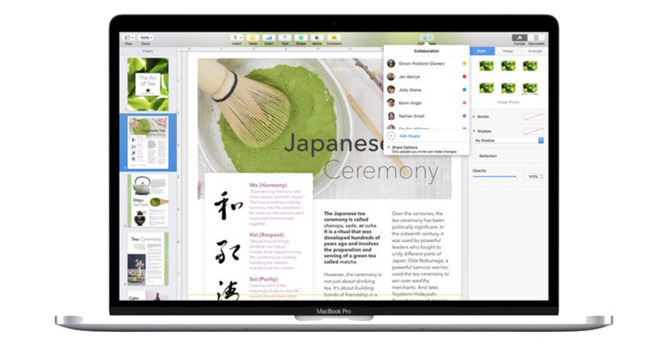 Some
Pages
updates shared across both platforms include the ability to add linked text boxes, reply to comments in threaded conversations, and alter margins, headers, footers, and paper size when collaborating on a file. There are also new auto-correct and text replacement options, and support for exporting documents as fixed-layout ePub files.
The same conversation, auto-correct, and text replacement features have been added to
Numbers
and
Keynote
. Changes specific to Numbers include print preview in collaborations, and the use of the previous market day's close for the Insert Stock Quote feature and Stock and Currency functions.
The iOS version of Keynote has a new Light Table view and support for editing presenter notes while examining slides. The Mac app already had a Light Table view, but now supports editing presenter notes.
All of the
iWork
apps are free downloads for everyone thanks to
recent policy changes
. Many newer devices should already have the software pre-installed.