How to get your old iPhone battery replaced by Apple
Posted:
in iPhone
edited October 2020
If you have an older or heavily-used iPhone, and you're worried about Apple's admission that it slows down models with degraded batteries, here's how to get your battery swapped instead of paying for a new device.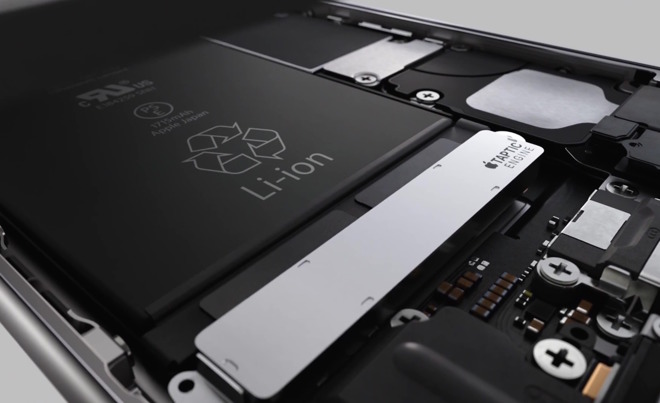 The best scenario likely involves
AppleCare+
, an extended warranty available on its own or as part of the iPhone Upgrade Program. If Apple tests your iPhone and determines that its battery holds less than 80 percent of its original capacity, you're golden, since Apple will replace the battery for free. You can make this happen in person at an Apple store, or mail in your iPhone after going through an
online process
.
Be cautious however, especially if you choose the mail-in route. If Apple decides your battery is fine, you'll end up paying the full service fee -- plus another $6.95 for shipping if that's required.
Most other people will probably end up paying that service fee, which is $79 plus tax. Yes, even people under an iPhone's default one-year warranty, since that only covers defective batteries and not
worn-out ones
.
It's also possible to get repairs done through authorized service providers. Apple warns though that third parties are allowed to set their own prices, which could mean paying extra if you don't shop around.
Regardless of which route you take, note that mailing in an iPhone will probably take a little while. Once Apple receives a unit, it'll take another 3 to 5 business days to get it back. AppleCare+ subscribers do have the option of
Express Replacement Service
, which gets you a new iPhone right away, along with a box to ship out the old one -- but that uses up one of your two $99 "accidental damage incidents," and should you fall outside of coverage, you'll pay out-of-warranty fees ranging from $269 for an iPhone SE to $549 for an iPhone X.