iPhone 7 Plus Intel or Qualcomm modems at crux of small claims court victory over Apple
Posted:
in iPhone
edited December 2019
Mark Hanusz paid over $1,000 for an unlocked iPhone that would work with "any carrier" in 2016, only to find it didn't work with Verizon in 2018 -- and sued Apple over it.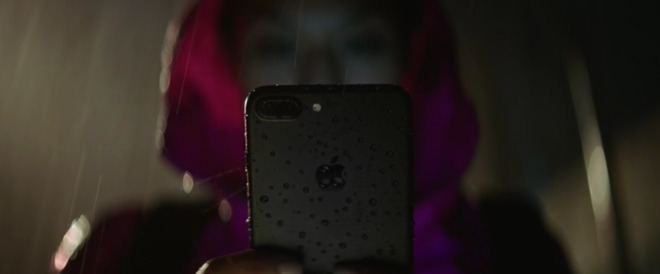 When author and publisher Mark Hanusz returned to the United States in 2016 from 25 years living abroad, he went to an Apple Store in Toledo, Ohio and purchased an unlocked
iPhone 7 Plus
, which he was told would work on "any carrier." He intended at first to use T-Mobile, but needed access to other carriers in order to use the device on his extensive international travel schedule.
But over a year later, when Hanusz tried to use his iPhone on the Verizon network, it didn't work, and on a return trip to the Apple Store he was told in person that it wouldn't. When he asked whether he could return the device in exchange for one that would work on Verizon, he was told it was too late to do so, and he should have returned the device within Apple's 14-day window.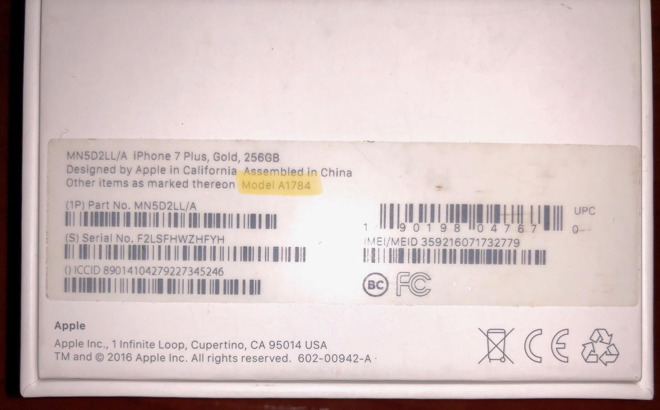 Hanusz's iPhone 7 Plus, model A1784 for AT&T and T-Mobile
That set off a saga in which Hanusz was ejected from the Apple Store after complaining about the situation, received little help when he called the company, and then sued Apple in Ohio small claims court.
"Apple's next mistake was to send the store manager and not an attorney to the court -- which they were required to do," said Hanusz in an email to
AppleInsider
. "This visibly upset the magistrate (it implied Apple couldn't be bothered to take this seriously) and therefore Apple couldn't present a defense, nor cross examine me."
Hanusz emerged victorious. Ohio Magistrate Catherine G. Hoolahan wrote in her decision that "Defendant's sale of the locked' iPhone to Plaintiff for the price of an unlocked' iPhone constitutes a deceptive act.'"
Different versions of the
iPhone 7 and iPhone 7 Plus
use different modems. Models intended for T-Mobile and AT&T customers use Intel models, with Verizon and Sprint customers getting Qualcomm modems.
The iPhone models with the Qualcomm modem works with GSM+CDMA and does work with all carriers. The Intel modem in the iPhone sold to Hanusz only supports GSM, and is incompatible with Verizon's network regardless of it being unlocked or not.
The magistrate is not completely accurate when it comes to the legal definition of "unlocked" as it relates to the carriers. To meet the FCC requirements, a phone just needs to be not bound to one carrier to qualify as unlocked. There is no requirement for an unlocked device to work on all carriers, and hardware limitations like a frequency not being supported by a cellular modem, are allowed.
So, by the definition of unlocked, Hanusz's A1784 iPhone 7 Plus qualifies as unlocked, as it will work on AT&T or T-Mobile's networks -- but not Verizon, as Hanusz needed, and was promised by the Apple Store employee.
Apple has not yet responded to
AppleInsider
's request for comment, regarding why Hanusz wasn't sold the Qualcomm-equipped iPhone 7 Plus at the time.
06 Apple Verdict by Mike Wuerthele on Scribd