Eero promises transparency in collecting analytics data following Amazon buyout
Fresh off its acquisition by Amazon, mesh router maker eero on Tuesday promised to be "upfront and transparent" about analytics data it's collecting from Wi-Fi networks.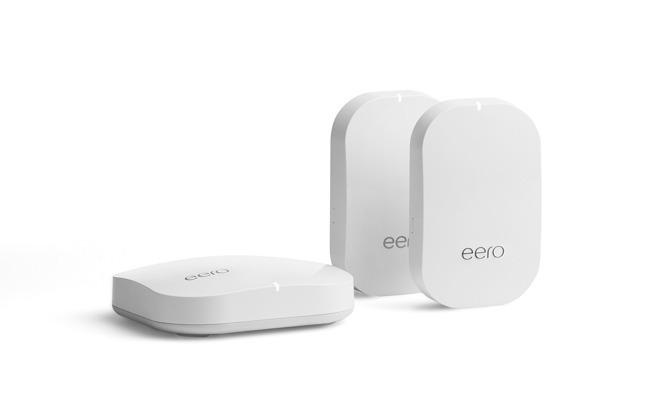 "We collect network diagnostic information only to improve the performance, stability, and reliability of our products and services, and to provide world-class customer support," the company
said
in a blog post. It added that it will "actively minimize" the amount of data to which it has access, and treat what it does collect "with the utmost security."
Types of information collected about eero networks include status, IP addresses, signal strength, daily speed tests, and bandwidth usage, as well as "node events" like crash reports. The goal is to optimize Wi-Fi and "inform aggregate fleet health and future product improvements."
eero promised that it doesn't have the ability to scoop browsing data, and
eero Plus
customers are having their DNS requests sent without customer info to a security partner, Zscaler. Plus is a $99 annual subscription plan that offers a VPN, ad blocking, threat scanning, and parental censorship tools.
Data collection by some mesh Wi-Fi routers has raised privacy concerns, given the potential for intercepting sensitive data, even if just by extrapolating from metadata. In fact the U.S. National Security Agency is known to have
planted backdoors into network gear
in the past, intercepting enterprise shipments to install special "beacons."
Amazon announced the eero buyout in February. Long-term plans are unknown, but one upcoming perk will be "WiFi Simple Setup," allowing some devices bought on Amazon to automatically connect to an eero network so long as an Amazon Echo is also present.