Apple TV Remote app for iOS snags fresh icon in update
Posted:
in iOS
edited March 2019
Apple on Tuesday pushed out a minor refresh of its Apple TV Remote app for iOS, and with it a new icon bearing a stylized silhouette of the company's minimalist Siri Remote.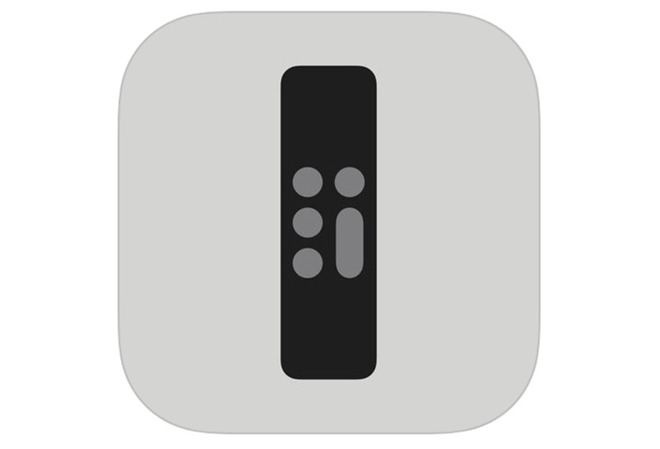 Apple TV Remote version 2.2 is light on feature additions, but the update does include a rare icon change that more accurately reflects the software's capabilities.
Taking the place of Apple TV Remote's old iconography -- a black box with an Apple TV logo -- is a gray squircle featuring a simplified rendering of Apple's Siri Remote. The two-tone icon is accomplished in a now familiar art style that is pervading the company's online promotional material and documents like product manuals.
In addition to the icon change, Apple says the update includes general performance and stability improvements.
Launched
in 2016
as an iOS companion to the Siri Remote, Apple TV Remote effectively turns iPhone into a remote control for Apple TV hardware.
Like its physical counterpart, the app enables gesture-based browsing, voice search and gyroscope-based game control. Further, with access to the iOS keyboard, Apple TV Remote enables faster text entry for app logins and in-app search bars.
The most recent major update to Apple TV Remote
landed in September
with support for password autofill, compatibility with new portable device screen sizes and a new Control Center widget.
Apple TV Remote is a
free 14.2MB update
from the iOS App Store.