SEC presses charges against GT Advanced & CEO for fraud in iPhone sapphire supply
The U.S. Securities and Exchange Commission on Friday charged GT Advanced Technologies and former CEO Thomas Gutierrez with fraud, accusing them of deceiving investors about its ability to supply sapphire for iPhones.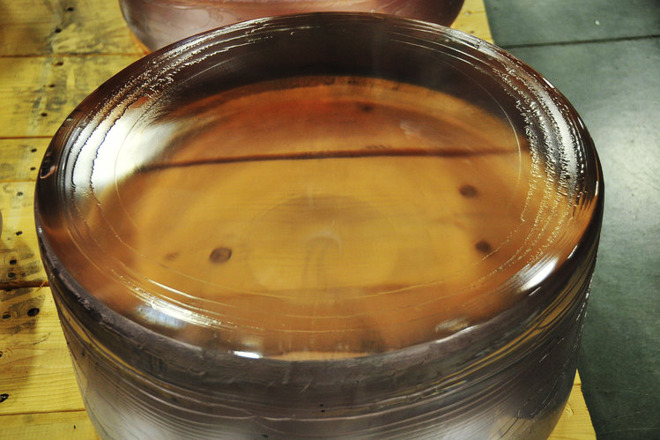 Sapphire en masse.
GT also misclassified over $300 million in debt to Apple, accumulated from its inability to meet multiple milestones, the SEC said. Without acknowledging or denying wrongdoing, both GT and Gutierrez have already consented to the SEC's findings, mostly avoiding punishment beyond a cease-and-desist order. Gutierrez will have to pay over $140,000 in fines.
"GT and its CEO painted a rosy picture of the company's performance and ability to obtain funding that was paramount to GT's survival while they were aware of information that would have catastrophic consequences for the company,"
wrote
Anita Bandy, an associate director for SEC enforcement.
In fall 2013, Apple consented to advancing $578 million for GT, delivered in four installments. By April 2014 however GT was still unable to meet Apple's performance standards, leading to it withholding $139 million, with the option of speeding up repayment of the $306 million already delivered.
GT then
accused Apple
of breaching part of its agreement in order to be set free from milestone obligations and avoid recognizing debt as current, the SEC claimed. In a subsequent earnings call, Gutierrez nevertheless said that GT was expecting to meet its deadlines and receive its fourth Apple installment by October 2014. The CEO also made exaggerated sales projections, yet within just two months, GT made a surprise filing for bankruptcy. It reached a
settlement for $439 million in debt
with Apple by November 2015.
GT has since
left bankruptcy
, but is no longer on the stock market. A joint factory in Mesa, Ariz. has since been
repurposed into an Apple data center
.