Improvements to Apple News in iOS 12.3 & macOS 10.14.5 are just the beginning
Apple is now highlighting new features that allow publishers to put content in front of willing subscribers with more ease, and the company also says that hundreds of people are working away to make the service even better.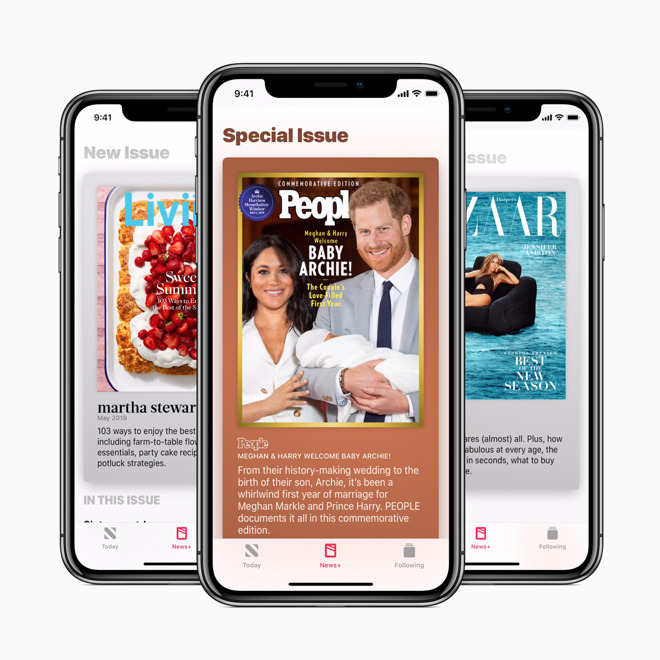 Apple News+ subscribers are able to follow publications directly from the Apple News+ catalog. New issues from followed titles will be automatically downloaded and available offline, and Apple News+ subscribers can also download individual issues in each title's channel in Apple News.
"We've heard a lot of great feedback from the hundreds of publishers available in Apple News+. The latest updates to Apple News+ aim to best showcase their incredible journalism and put the most trusted news sources at readers' fingertips," said Apple's Senior Vice President of Internet Software and Services Eddy Cue. "Apple News+ customers are very engaged readers, with most visiting the News app daily. Hundreds of people at Apple, across editorial, engineering, marketing and design teams, are working to make Apple News+ the best experience for people who love reading their favorite titles and discovering new stories."
Apple's
highlights
of the addition includes breakdowns of how
The Hightlight by Vox
,
People
,
Harper's Bazaar
,
Town & Country
,
Martha Stewart Living
, and
Popular Science
have all used the service, and the subscription additions.
The core of Apple News+, Texture, was purchased by Apple
in 2018
. Apple debuted
Apple News+
, the for-pay news service that presents users access to some 300 magazines for $9.99 per month on March 26, 2019.
Still absent from Apple News+ are major publications like
The Washington Post
and
The New York Times
. Cue
frequently visited
both publications prior to launch in attempts to strike an amicable deal.