iPhone's global marketshare drops in March quarter as Chinese rivals remain ascendant
Posted:
in iPhone
edited May 2019
Apple saw the iPhone drop to 11.9% of the global smartphone market in the March quarter, even as Chinese rivals like Huawei bucked the industry's overall decline.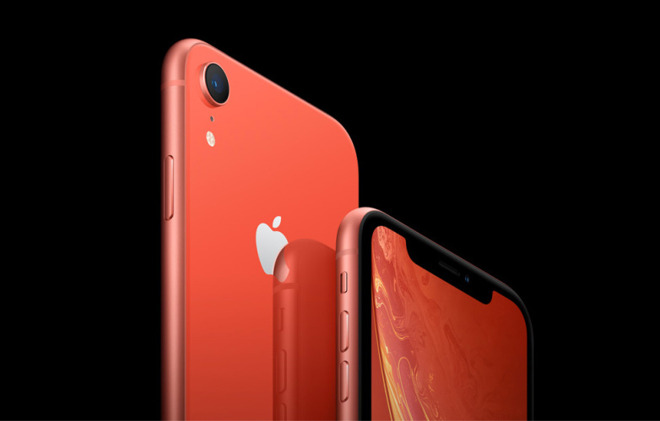 Apple's share fell against 14.1% in the first quarter of 2018, according to new Gartner
research comparisons
. That translates into a drop from about 54.1 million units to around 44.6 million.
Huawei's share rose from 10.5% to 15.7%, the latter representing 58.4 million units. Fellow Chinese companies Oppo and Vivo grew to shares of 7.9% and 7.3% from 7.3% and 6.1%, respectively.
South Korea's Samsung remained the industry leader, even as its share dipped from 20.5% to 19.2%, with first-quarter sales of 71.6 million phones.
The global smartphone market shrank from 383.5 million devices to 373 million. Gartner blamed the result on shoppers gravitating toward lower-cost phones, whether they normally buy "premium" smartphones like those from Apple and Samsung, or they are feature-phone owners deciding not to make the leap.
"The price cut for iPhones across markets helped drive up demand but wasn't enough to restore growth in the first quarter," wrote Gartner research director Anshul Gupta. "Apple is facing longer replacement cycles as users struggle to see enough value benefits to justify replacing existing iPhones."
Huawei is poised for serious trouble, though, given
bans on U.S. ties
, Gupta added.
"
Unavailability of Google apps and services
on Huawei smartphones, if implemented, will upset Huawei's international smartphone business which is almost half of its worldwide phone business. Not the least it brings apprehension among buyers, limiting Huawei's growth in the near term," he commented.