Best alternatives to Adobe Photoshop for iOS and Mac
Adobe Photoshop has been the number one app for most photographers and digital artists for decades. But with a plethora of other apps available it may not be the best one for you -- and we have suggestions.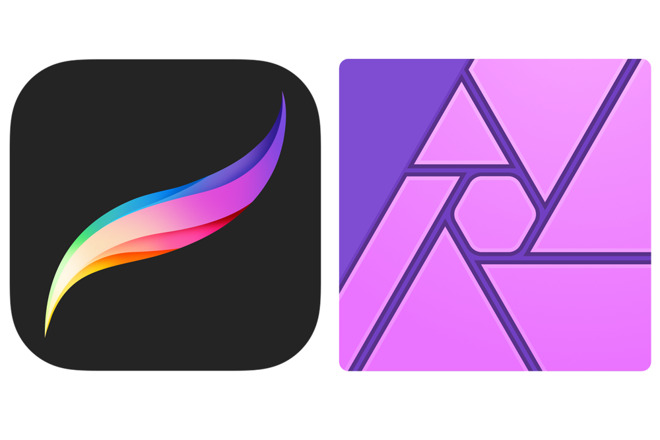 Adobe Photoshop alternatives
When people use
Photoshop
, they're usually in one of two camps: photographers or artists. Photographers have relied on Photoshop for color correction, air brushing, stitching, straightening, cloning, masking-- basically anything you'd need to make your photography stand out.
Artists, on the other hand, have taken the program out of its wheelhouse and used it to create impressive digital works with Photoshop's somewhat limited brush tools. While Adobe has sought to expand some of these features to accommodate for these uses, there's always a better tool for the job.
Procreate (iOS - $10)
Procreate
is hands down the best app we've found if you're looking to create digital art that mimics traditional media. Anyone who has used Photoshop to create art is going to have no issue navigating the interface, but will be delighted when they find that all the useless bits of fluff in Photoshop have been pared down.
There's also an incredible secondary market for ProCreate brushes to be found online as well, with brushes to suit just about whatever project you're working on. We suggest checking out
CreativeMarket
to see what you can find.
In addition to a sleek interface, Procreate has features you won't find in Photoshop, such as drawing assist, allowing artists to quickly create perspective and isometric drawings. Procreate also has a feature called StreamLine, which that allows the program to stabilize any pen strokes you make. To get the most out of it, you're going to want to use the Apple Pencil, as Procreate has been designed with it in mind.
Affinity Photo (MacOS - $50)
Photographers looking to step away from Adobe's subscription fees would do well to check out
Affinity Photo
. This app exists both on MacOS and iOS, and boasts many of the same features as Photoshop, including liquefy, color correction, red eye removal, and RAW editing. This is all packed into an efficient UI that is fairly self-explanatory.
Affinity has also
recently upgraded
their desktop apps, adding support for HDR and EDR displays and multiple GPU/eGPU setups.
Affinity's iOS app turns your iPad into a serious powerhouse of photo editing, giving you all the features you would want while still giving you an adequate amount of work space. This also means that photo editing has become much more portable, allowing you to edit anywhere you can take an iPad. In addition to buying from
Serif directly
, B&H Photo is accepting orders for
Affinity Photo
.
While not required, Affinity has also created a
hardcover workbook
to help new users become familiar with their program. It helps users understand the interface and helps to walk them through example projects. We think that anyone coming from Photoshop or Lightroom could skip this purchase if they don't want to spend the money, but it is handy once you have it.
Autodesk SketchBook (macOS Free - $85/year, iOS - Free)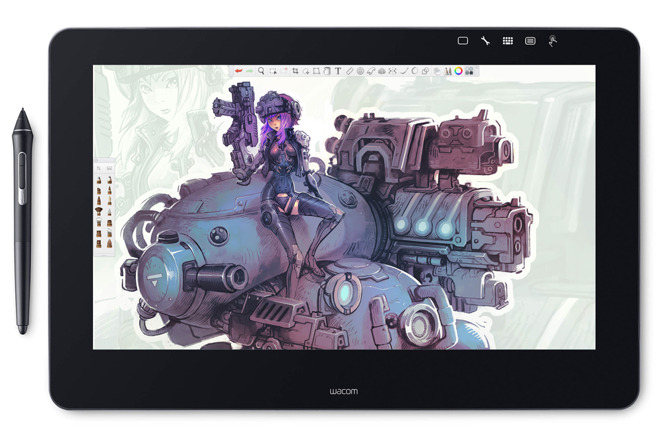 Autodesk SketchBook
SketchBook is somewhere between a digital art program like Procreate and a drafting program, such as AutoCAD LT. Its primary use has been by architects, product designers, and industrial designers to quickly jot down ideas for projects.
However, that doesn't make SketchBook a one trick pony, either. It features plenty of brush options, drawing tools like rulers and symmetry features, and ample layers to give artists enough tools to create digital artwork. There have been many artists who have made the switch solely to SketchBook and haven't looked back.
The simple UI is one of the biggest selling points for SketchBook. It's fast and focuses entirely on whatever the user is creating.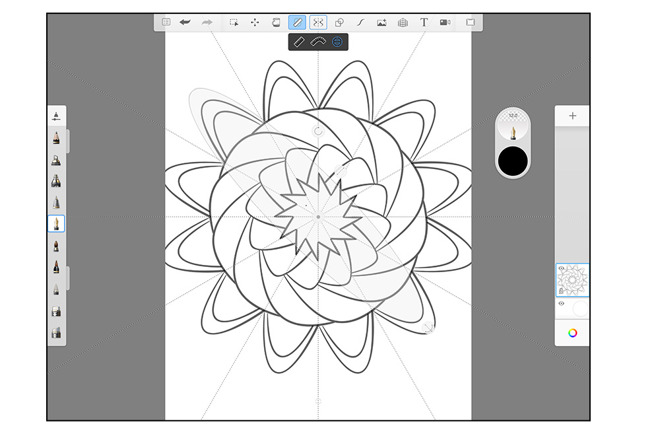 Autodesk SketchBook
While we personally prefer Procreate for digital art, SketchBook does an excellent job of allowing design industry professionals the ability to create technical drawings much faster than they would be able to with something like Photoshop, Affinity Photo, or Procreate.
If a user is an individual, they can get
SketchBook
for free, both on macOS and iOS. Businesses can opt into multi-user licenses for $85 per year.
Pixelmator Pro (MacOS - $40)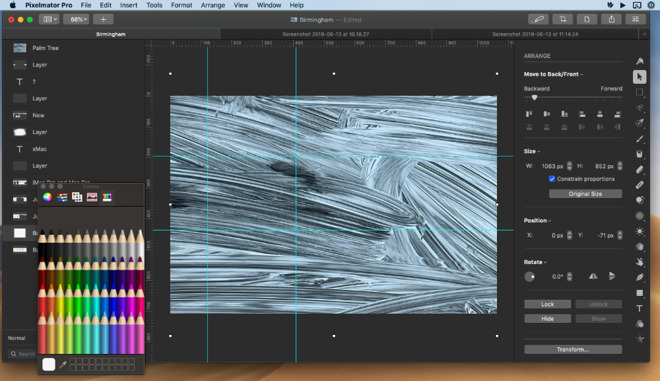 Pixelmator is actually a whole range of apps across the Mac and OS. The most powerful and the most Photoshop-like one is
Pixelmator Pro for Mac
which is more than capable of handling the giant majority of jobs that the Adobe app can. It does have fewer options with layers, that mainstay of complex illustration and photography work, for instance. Overall, though, it's not only capable but it's also enjoyable to use, with much more streamlined and simplified tools.
There is currently no Pixelmator Pro specifically for iPad, but there is
Pixelmator for iOS
, which is an equivalent of a more basic Pixelmator app that's still
available on the Mac
and good for general use. The company has recently added
Pixelmator Photo for iOS
to the range, which brings more of the controls that will most benefit photographers, such as Machine Learning-based automatic adjustments and cropping.
Gimp - (macOS - free)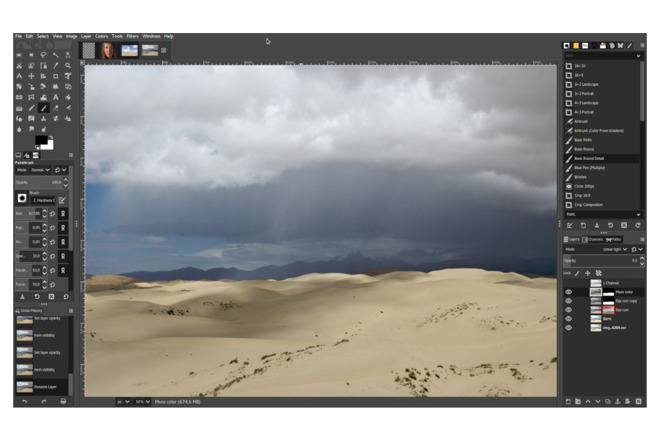 GIMP
GIMP
has been around since 1995 and has been a fan favorite among hobbyists and professionals ever since. GIMP is a raster-based photo editing software, very similar to Adobe Photoshop in types of features. It is a great jumping off point for users who are new to photo editing and aren't quite ready to spend money on a piece of software.
Though we find the UI a little daunting at times, GIMP is still an approachable program. While you certainly can do digital art and some basic graphic design in GIMP, much like Photoshop, GIMPs main priority is still photo editing and manipulation.