Verizon intros new batch of 'unlimited' plans, including four with Apple Music [u]
Posted:
in iPhone
edited August 2019
Verizon on Friday announced five new "unlimited" phone plans, four of which offer extended access to Apple Music. [Updated with elaborated throttling details]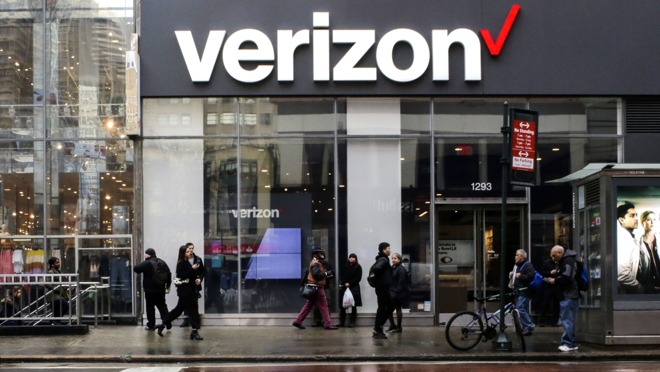 The
plans
are called "Start Unlimited," "Do More Unlimited," "Play More Unlimited," "Get More Unlimited," and "Just Kids." "Get More" and "Play More"
include Apple Music
for as long as someone is with Verizon, while "Start" and "Do More" bundle six months.
All of the plans are $5 cheaper than their predecessors, but differ significantly from each other in their data caps and video quality. Just Kids is the most restricted, capped at 5 gigabytes of 4G with 480p video. Start Unlimited has no data cap, but is still locked to 480p video, and has no tethering.
Do More once again has 480p video, but a 50-gigabyte cap including 15 gigabytes of tethered use. Play More cuts that cap in half but with support for 720p video -- the top tier is Get More, which has 720p and 75 gigabytes of data, 30 tethered.
People who exceed their caps are throttled to 600 kilobits per second during periods of congestion. 5G access is normally $10 per month extra, though choosing Do More, Play More, and Get More temporarily waives that fee, and that money gets subscribers truly unlimited data including 4K video streaming.
It should be cautioned that Verizon's 5G is available in
very few markets
, and no Apple devices support it without a third-party hotspot. The
first 5G-capable iPhones
are expected to ship in 2020.
The new plans are engineered to be mixed together in family and couple arrangements. While Get More can cost as much as $90 with a single line, for example, that drops to $80 with two lines, and as low as $50 with five lines.