Read the fine print of Apple Card's customer agreement
Posted:
in iPhone
edited August 2019
With a launch just weeks or even days away, Goldman Sachs has published the customer agreement for Apple Card, sharing APRs, usage restrictions and other details.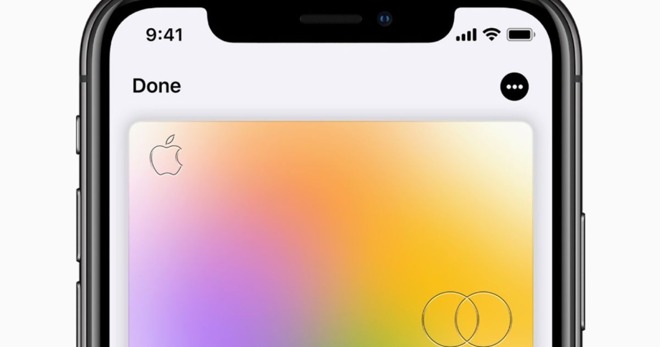 The publication is the first result that pops up on Goldman's website when conducting a search for "Apple Card."
On first opening an account, cardholders will be charged 13.24% to 24.24% annually on purchases depending on their credit, the
document
says. To avoid interest, people need only pay by their monthly due date.
As announced, there are no annual, transaction or penalty fees. Some other known details include the likes of the Daily Cash program, which returns money to a person's Apple Pay Cash account. The highest return rate, 3%, applies only to purchases directly from Apple and does not cover payments to third parties, including Authorized Resellers.
One point of interest is that to both qualify for and keep the card, holders must "have an Apple ID associated with an iCloud account that is in good standing with Apple," and turn on two-factor authentication for that ID. That's presumably to avoid intrusion or fraud, since iCloud accounts are already sometimes hacked to make purchases on the App Store or elsewhere.
A "Required Device" with a digital card is not strictly necessary after signing up, but Goldman warns that it may close accounts without one. The company is also threatening to cut off access for people with jailbroken devices and restricts cryptocurrency purchases.
Apple CEO Tim Cook
confirmed
that the Apple Card will launch sometime this month during a recent quarterly results call. Rumors have hinted at the first half of the month.