How to see and import your Aperture photos in macOS Catalina
You won't be able to launch Aperture after macOS Catalina arrives, so you need to take steps now. If you don't, though, we've still got you covered with how to rescue those images after upgrading.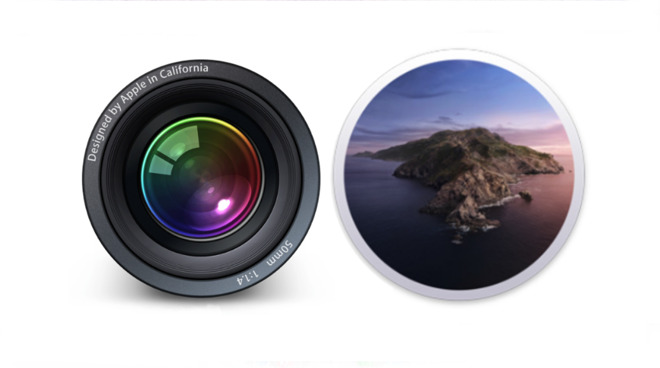 Old and new together. Left: Aperture. Right: macOS Catalina
It's been five years since
Apple announced that its pro photography tool
Aperture was being discontinued. It's been about that long since the company warned it would eventually
stop working
.
Now, though, we are rapidly coming up on that day -- and not everyone is ready.
If you upgrade your Macs to macOS Catalina when it is released to the public some time in September, you will not then be able to open Aperture. It's not just that you won't be able to use Aperture to do any work on your images, you won't be able to launch it to even see them.
Apple originally went to some trouble to show you how to move from Aperture to its chief rival, Adobe Lightroom. And
Adobe even produced a plugin
for Lightroom that meant you could reasonably easily migrate even a large image library into that system.
Unfortunately, that was back in 2014. Today, when if you need to get out of Aperture, you really need to get out of it, things are harder. That plugin is no longer included with Lightroom, for instance, and Adobe's instructions for how to make the move are out of date.
What you can do
First, don't upgrade to macOS Catalina until you're certain you've got all of your old Aperture images saved in a form you can read.
Other than that, the simplest option remaining is to move from Aperture to Apple's Photos app. Back in the day, that was like moving from a professional app to a consumer one. It was like moving from Final Cut Pro X to iMovie.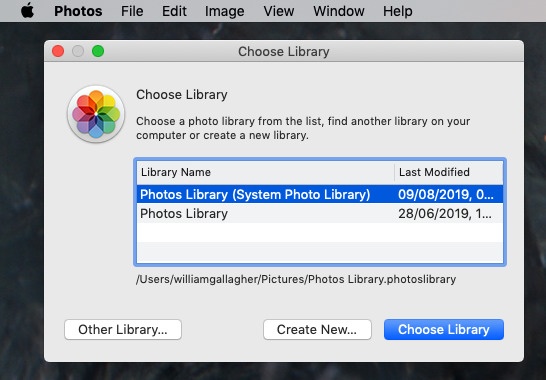 Photos can still import an old Aperture library
Since the demise of Aperture, though, Apple has steadily improved Photos to the point where it is now very good and capable. You can make a strong case for how Lightroom remains better, but for what we need for making sure we can see the images after Catalina, Photos is more than enough.
So backup both your Photos library, if you have one, and your old Aperture one. Make sure you have safety copies of both.
Then -- this is important -- hold down the Option key when you open Photos.
This will make it ask you about choosing to create a new library or to import an existing one. Depending on where you store your Aperture library, Photos might list that right there in the dialog box. If it doesn't, click
Other Library...
and navigate to where you've saved it.
That should bring in all of your Aperture photos and that ought to be that. It almost certainly will be.
Your mileage may vary
This many years after Aperture was supported, though, it's hard to recreate every combination of OS X and applications that were around at the time.
If you are still running OS X Yosemite and you are still using 2014's edition of Lightroom, for instance, you could well still have the Adobe plugin that lets you migrate directly.
The loss of that plugin isn't as big a deal as you'd imagine, though, as Lightroom always worked sufficiently differently to Aperture that there were extra steps you might need to take. Now you just definitely need to take them.
The issue then was that Lightroom couldn't read in all of the adjustments that users could make to images in Aperture. So the recommendation was that you export all your Aperture images in the highest-quality TIFF format available, and then import those into Lightroom.
While Aperture is still running, you can do that.
Last-ditch answer
Despite all the warnings, both here in
AppleInsider
and on the screen as you launch Aperture on your Mac, some people are going to get burned. They'll upgrade to macOS Catalina and only then realise that they can't access their old Aperture images.
Maybe they believe they migrated five years ago, maybe it turns out that there is just one crucial image that somehow got missed.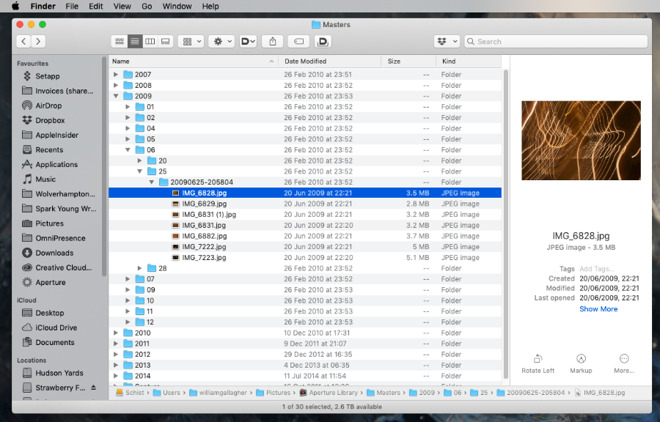 You can't run Aperture after moving to macOS Catalina, but you can still open its library manually
Even though you cannot launch Aperture after upgrading to macOS Catalina, there is something you can do.
Find your Aperture image library in the Finder, and right-click on it.


From the menu that appears, choose Show Package Contents.


Open the folder called Masters.


Drill down into year, month and day to find each of your images.
That's not as straightforward as using a migration tool as you could have done five years ago, but it means you're not locked out of your Aperture images just because you can no longer launch the app.
Keep up with AppleInsider by downloading the AppleInsider app for iOS, and follow us on YouTube, Twitter @appleinsider and Facebook for live, late-breaking coverage. You can also check out our official Instagram account for exclusive photos.