Apple's 'iPhone 11' event is probably on September 10
Posted:
in iPhone
edited August 2019
An asset buried in the seventh iOS 13 beta suggests that the 'iPhone 11' will debut in an event on Tuesday, September 10.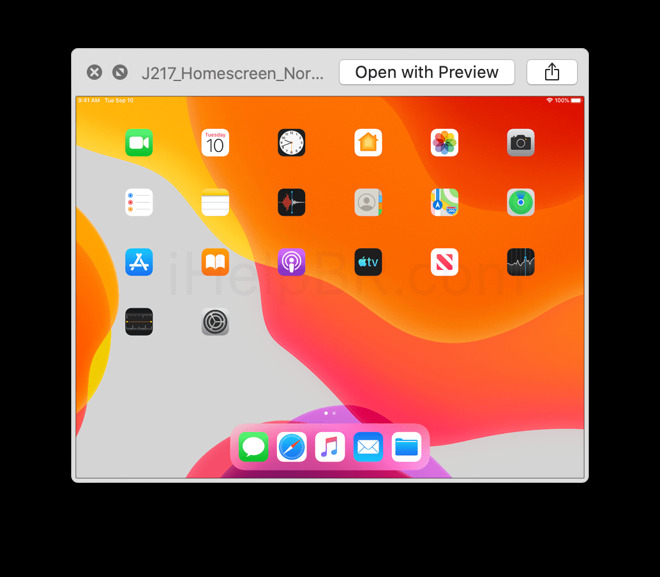 Images nestled in the iOS 13 beta, labeled as "hold for release" have a September 10 date. This is the first time in this beta cycle that the date has been specified.
While the graphics aren't solid proof that the event is on Sept. 10, in previous years, the beta releases and full deployments did the same thing. In 2018, the graphic showed September 12 -- which was the same date as the event that saw the release of iOS 12 and the iPhone XS family.
As we
noted in 2018
, Apple has a relatively predictable history of September events. While only Apple knows for certain when the next models will be released, the odds are certain that the launch is just a couple of weeks away.
Until the last seven years, it wasn't really a given that Apple will reveal new iPhones in September. The very first one was announced in
January of 2007
, for instance. Then for the next three years, a new iPhone was the staple of June and WWDC. And in 2011, the iPhone 4s was revealed in October.
However, since then we've had seven consecutive years of iPhone special events at near or exactly the same time. It's always in the second week of September, for instance, although only just barely in 2016 when it was on Wednesday September 7.
The graphic was
first spotted
by
iHelp BRM
.
There has been some speculation that there will be three models debuting at Apple's event and releasing simultaneously later in the month, with
at least one of the models
given the "Pro" tag. The range is thought to include one LCD iPhone and two OLED ones, and a
recent render from a case manufacturer
suggests a modification to the mute switch.
The new model is rumored to have a square camera cutout. The replacement for the iPhone XR is predicted to have two camera lenses, with the higher-end models having three, including a regular lens, a telephoto one and, new to the range, a wide-angle lens.
As well as the well-reported camera system, the higher-end new iPhones are expected to feature the ability to charge other devices. This is said to be similar to the functionality in the
newly-announced
Galaxy Note 10.
Apple is expected to reveal its new iPhones in September, as it generally does. Reports by Ming-Chi Kuo and others, suggest that Apple will wait until the release of the
September 2020 iPhones
to introduce 5G, and at the same time it will reduce the size of the notch needed for Face ID.