How to find your Apple Card number to buy something online
How do you buy something with a credit card that has no numbers printed on it? Fortunately, thanks to the Wallet App, you can get your card number in just a few seconds with no fuss.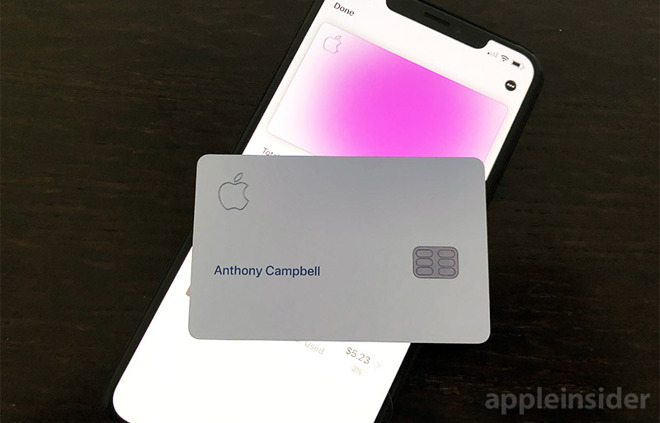 The Apple Card comes without a traditional number printed on the front
The
Apple Card
has long been known to not feature any numbers on it. While a large portion of this choice was likely aesthetic as a card number would ruin that sleek, minimalist luxury feeling, there's also
a security angle
to omitting a visible number.
The Apple Card has the ability to switch your card number on the fly. This means that you -- not the card issuer -- are the first line of defense against card theft. If ever you feel like someone has the ability to do something nefarious with your card number, you can request a new card number instantly.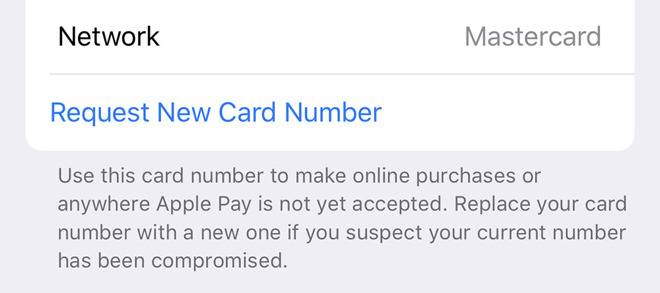 Requesting a new card number is always one tap away
That still leaves the question of how you get the card number in the first place. Unsurprisingly, like a lot of services designed by Apple, it's a
relatively quick process.
On your iPhone, open the Wallet app.


Select your Apple Card by tapping on it.


Tap the additional options menu designated by the three dots in the upper left corner.


Verify your ID, either via passcode, touchID, or faceID.


Tap Card Information.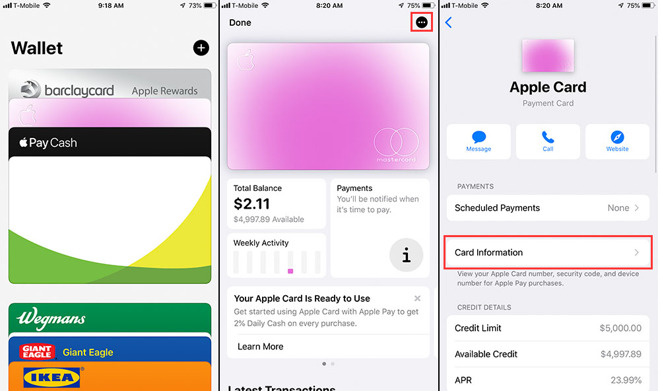 Once you're in the menu, you can scroll down and see your card number and the associated security code. In this menu is also the ability to request a new card number.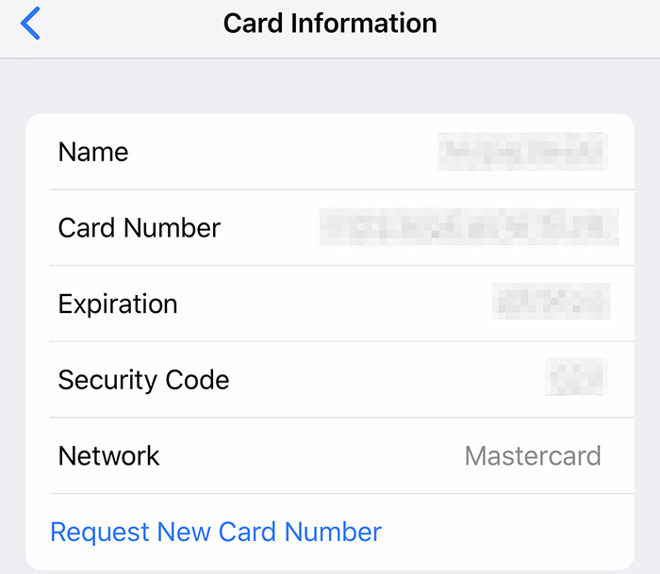 After you buy something with your Apple Card, it's important to make sure you know how to
pay off your purchases as well.