iPhone 11 grabs 20% of Q3 US iPhone sales - in just two weeks
Consumers continue to buy Apple's cheaper flagship models, with the iPhone XR and iPhone 11 accounting for 50 percent of iPhone sales in the July to August sales quarter.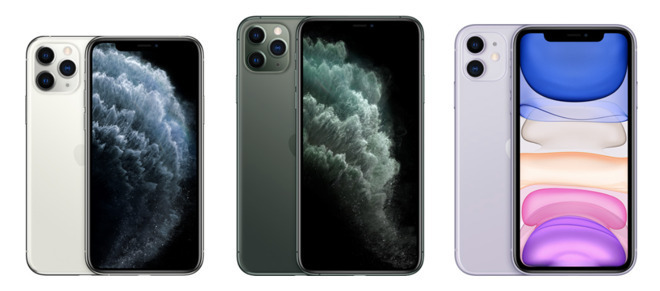 Consumer Intelligence Research Partners (CIRP) has released its quarterly report for the end of Q3, offering insight into how Apple faired in the past three months. The report polled 500 U.S. Apple customers who purchased an iPhone,
iPad,
Mac, or
Apple Watch
between July and September of this year.
The report shows that the new
iPhone 11,
iPhone 11 Pro,
and
iPhone 11 Pro Max
accounted for 20 percent of U.S. iPhone sales despite only having been available for the final two weeks of the quarter. The
iPhone XR
accounted for 36 percent of U.S. iPhone sales during the same quarter.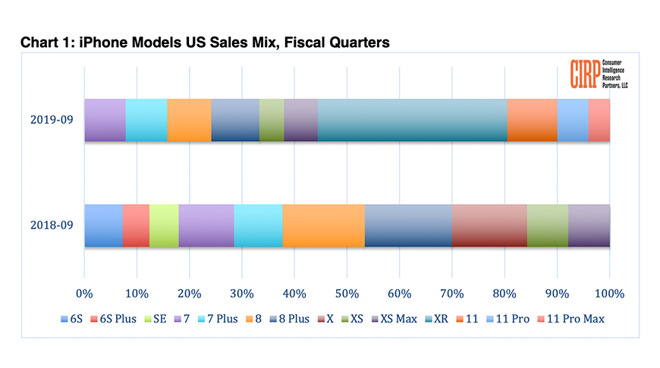 Image Credit: Consumer Intelligence Research Partners
The report notes that customers often have a strong affinity for the flagship priced phone, rather than the top-of-the-line iPhone models.
"iPhone 11 represented half of the sales of the three newly launched iPhone models," said Josh Lowitz, CIRP Partner and Co-Founder. When combined with the iPhone XR's sales numbers, the two models account for nearly half of the U.S. iPhone sales in the quarter.
The premium priced iPhone 11 Pro and Pro Max models together represent 10 percent of sales. When grouped with the
iPhone XS
and
iPhone XS Max,
the premium priced models accounted for just over 20 percent of sales in the quarter.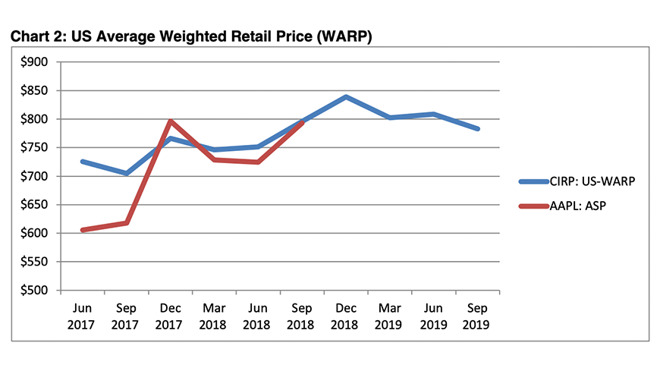 Image Credit: Consumer Intelligence Research Partners
The weighted retail price of the iPhone continues to trend downward, with the price dropping to $783. This price is down from $808 in June 2019 quarter, and $839 in the December 2018 quarter.
"iPhone XR and 11 have dominated sales, at the expense of the more costly XS and XS Max, and 11 Pro and 11 Pro Max models." said Mike Levin, CRIP Partner and Co-Founder. "And, iPhone 11 is priced $50 below the similarly positioned iPhone XR at launch last year. This represents a change for Apple, which usually increases prices on new phones relative to older ones."
This change could prove to be a winning strategy for Apple. The iPhone 11 has seen
many upgrades
over past models, and analysts are anticipating that Apple will see
strong sales numbers
for the new flagship model.