Review: Tiger & Rose wireless earbuds are super comfortable and super stylish
We got to check out some truly one-of-a-kind wireless earbuds that feature all-day battery life to see if they're a must add to our collection.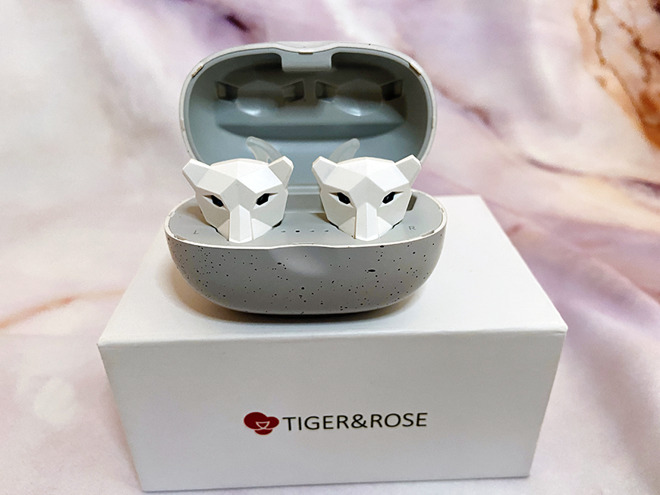 Tiger & Rose have created a pair of wireless Bluetooth earbuds for those with a wild side. They're panther-shaped, boast touch controls, and feature Bluetooth 5 for superior connectivity and stability. For all-day listeners, they also get an impressive 30 hours of playtime with the included charging case.
If you're interested in finding out how they performed, here's how we felt they held up in our time with them.
Style & features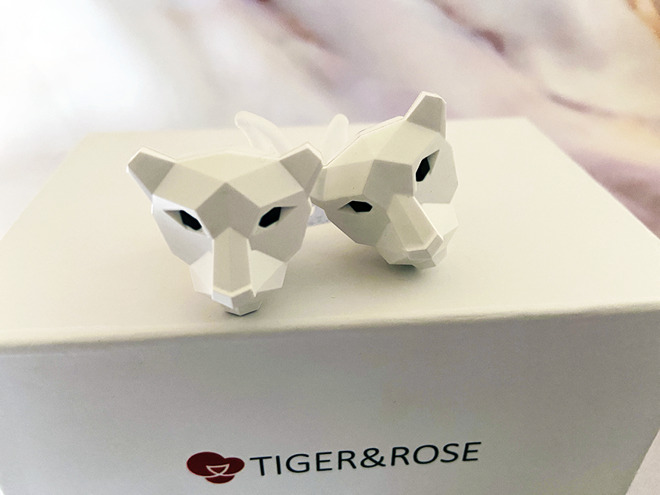 The creators bill the Tiger & Rose earbuds as "the most stylish truly wireless earbuds," and I'd have to agree that they're definitely high on the list. They describe them as having a panther design, though I'd say they look startlingly similar to my college alma mater's mascot.
Either way, the design of the Tiger & Rose earbuds is unlike anything I've seen, and since wearing them in public a few times, people have taken quite a bit of notice. I've gotten a lot of compliments from people who actually did ask if they were Penn State related -- which they're not.
In terms of features, the Tiger & Rose earbuds have simple touch controls that make them convenient for times when grabbing your phone simply isn't going to be possible.
Tapping once on the front of the earbud will play or pause your music. A double tap on the left earbud will advance to the next song, while a double tap on the right will switch to the previous one -- it's notable that this is opposite of most other earbuds. A long press will activate
Siri
In the event that you get phone call, a quick tap will answer it, while a long press will send it to voicemail.
The current model of Tiger & Rose earbuds do not feature any volume control features.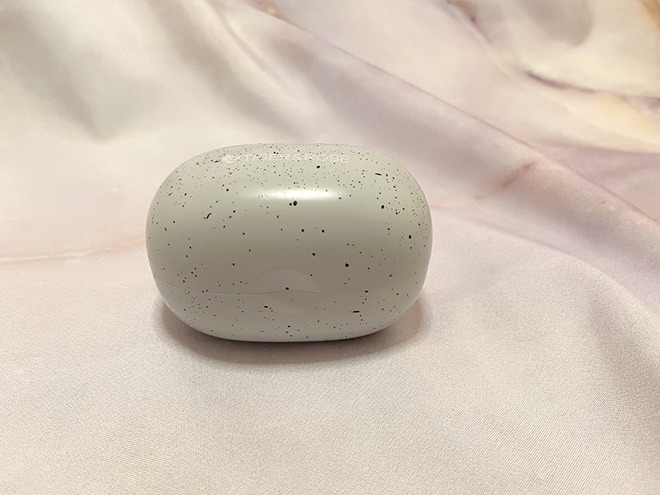 It's also worth mentioning that the Tiger & Rose earbuds comes in a charging case that can be charged wirelessly on any QI-compatible charging mat, or via USB-C. They feature 6 hours of play-time, with the case allowing you to charge them roughly five full times, for roughly 30 hours of play time before the case will need to be recharged. Both the earbuds and the case take about an hour and a half to charge fully if completely depleted.
Comfort & wear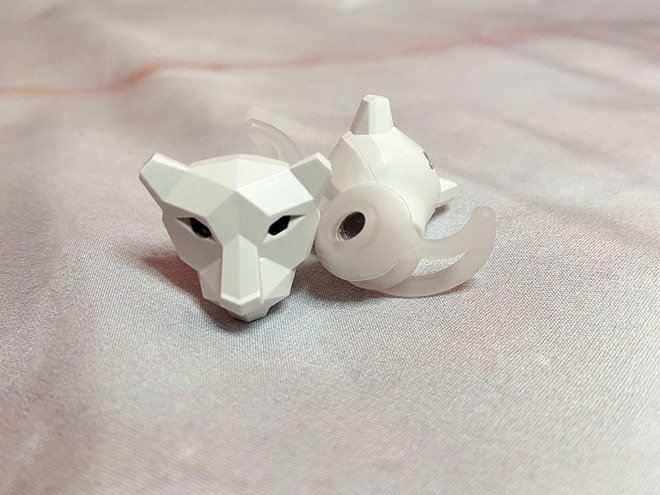 As far as how comfortable these earbuds are, I was actually pretty surprised. They're light weight, which means they don't put any undue strain on my ears, even after long wear sessions. These earbuds are actually comfortable-- considerably
more
comfortable than several other pair that I own. They also sit securely in the ear with the added benefit of a soft, silicone ear hooks. While I haven't taken them to the gym yet, I'd imagine that they'd manage just fine on even fairly rigorous workouts.
There is a downside, though-- because these earbuds sit so far outside of the ear canal, they are extremely easy to accidentally bump. If you've got long hair, you'll probably knock one out if you try to pull your hair back. If you pull on a hood or pull a shirt over your head, you'll probably snag an earbud, which I've learned can be somewhat painful. Since I've been wearing them for a bit over a week now, I've trained myself to be a bit more careful, but I still do accidentally snag or bump them.
Sound & performance
I found that pairing the Tiger & Rose earbuds was easy, it's automatic and starts from the minute you open the case. They paired easily with both my
iPhone 11
and my
Mac mini.
The sound quality is about what you'd expect from a pair of mid-range headphones. I wasn't blown away by the audio quality, but it wasn't terrible. It seems to lack bass, which gives it somewhat of a less-full sound. Fortunately, the sound is still quite clear, meaning that it worked especially well for listening to podcasts.
Overall
The Tiger & Rose earbuds is a solid set of earbuds that are remarkably comfortable to wear, though the sound quality could be a little better. Overall, I think that if you're in the market for something like this, it's purely to catch the attention of others.
Where to buy
While not ready for public release yet, you can pre-order your own set of Tiger & Rose earbuds
from Tiger & Rose's Indiegogo.
They come in white, black, rose gold, speckled, and Tiffany Blue, feature a pre-launch price of $59 (and are expected to retail at $129,) and are expected to ship in January of 2020.
Cons

Lacks considerable bass

Can be easily snagged/bumped

Rating: 4 out of 5 stars