Three Apple products make 'Time' magazine's best gadgets of the decade list
"Time" magazine has selected what it calls the most significant ten gadgets that made their first appearance in the 2010s -- and Apple has three entries.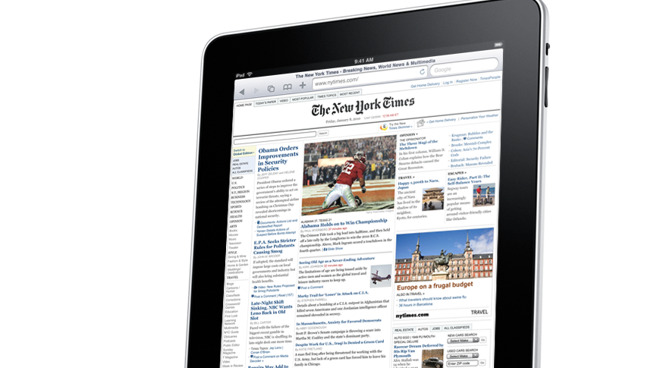 The original Apple iPad from 2010
The devices in
Time magazine's list
of "the decade's most important and influential gadgets" include ones from all the major technology firms such as
Apple
,
Google
, and
Microsoft
. However, only Apple is listed more than once.
Time does not number its list, and it says the set isn't a ranked top ten, but instead is a collection of devices that all do one thing.
"[They] tell the story of a new way of thinking, a slow-moving paradigm shift set to change the way we approach the personal technology we interact with on a daily basis," says
Time
.
Such a device is the
iPad
, Apple's first entry on the list.
"Before the iPad's introduction in 2010, the idea of a 'tablet computer' was mostly relegated to slick science fiction movies and unwieldy laptop-adjacent monstrosities running terrible software," explains
Time
. "Apple's iPad -- like the
iPhone
before it -- resulted in a cultural shift for personal computing, and set the tone for the next decade of portable devices."
Time
also says that competitors have had "ample time" to catch up, they haven't. The magazine makes the same point about Apple's next entry on the list, too.
"While many have tried, no one has been able to match the polish and performance of the
Apple Watch
, which set the standard for what a smartwatch could do."
While calling the original version a tool for "fashion-deficient nerds,"
Time
says the Apple Watch has now become a "mainstream accessory."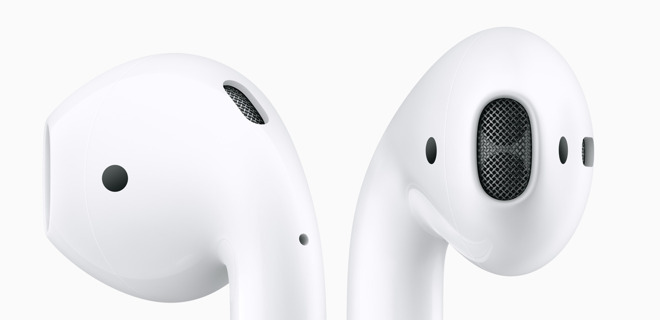 Apple's AirPods
There's no such qualification for Apple's third entry, as
Time
says
AirPods
"quickly became an icon in their own right."
"AirPods even carry social significance," the magazine continues, "transforming them into earbuds that double as a not-so-subtle status indicator."
Microsoft also gains a spot on the list for its Xbox Adaptive Controller.
"Unfamiliar with the Adaptive Controller?" asks
Time
. "That's OK! But the elegantly executed idea has opened up a world of delight for gamers with disabilities."
The other devices on
Time
's list range from the Tesla Model S car to the Raspberry Pi. Google's
Chromecast
gets a mention, as does
Amazon's Echo
and the
Nintendo Switch
.
Time magazine has previously included the
iPhone X
as one of the
best inventions of 2017
and used iPhones to
shoot magazine covers
for its 'Firsts' documentary series.