Connect your DIY eGPU to a USB-C display with this cable
This new $30 cable will allow you to use your own eGPU to connect to a USB-C display, instead of having to use a more expensive solution.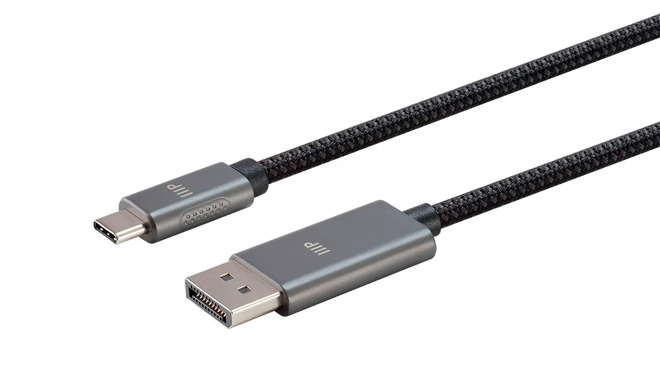 One of the problems with technological upgrades is that some older hardware with legacy connections are left behind and need to be replaced, despite being fully functional. One such component is the monitor, which can use adapters to change connection types, but the accumulation of adapters could be too much for some users.
The Bidirectional USB Type-C to DisplayPort Cable tries to solve this particular problem, with the 6-foot nylon-braided cable having a
USB Type-C
connection on one end and DisplayPort on the other. By offering both connections, this can allow an older monitor that uses DisplayPort 1.4 to be connected to a USB-C or Thunderbolt 3 connection directly, without needing an adapter.
Given that this cable is bi-directional, any given eGPU enclosure that holds a video card with a DisplayPort connection -- effectively all of them -- can accelerate a USB-C display.
The cable is compliant with DisplayPort 1.4 and VESA DisplayPort Alternate Mode 1.0a, allowing it to provide video at a resolution of up to 4K at 60Hz. The bidirectional conversion itself is performed between the HPD signal and Power Delivery VDM.
Monoprice is selling the Bidirectional USB Type-C to DisplayPort Cable
for $29.99
, in black.
USB-C monitor deals