Review: iPhone SE is the definition of affordable smartphone power
Posted:
in iPhone
edited January 21
Apple's iPhone SE is the new kid on the iPhone block, a neighborhood that now runs from $399 to well over $1000. But, no matter where you pick on that map, you're going to get a very powerful phone.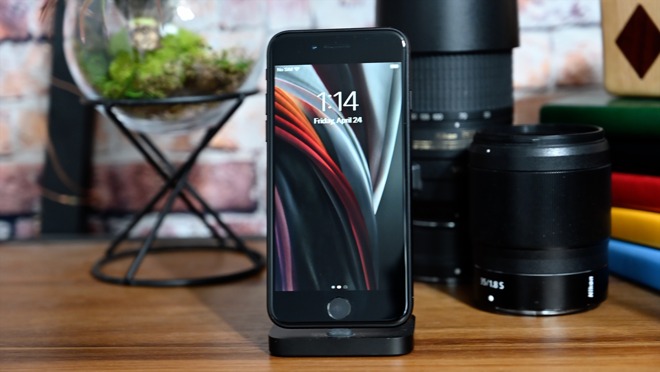 The new 2020 iPhone SE second-generation
From a technological standpoint, the
iPhone SE
is everything that was predicted. If you have an iPhone 8, or even an iPhone 7, you already know what you're getting into in every regard except speed.
The 2020 iPhone SE is and isn't an "iPhone SE 2"
Reception for the iPhone SE since launch day in actuality or in theory has been pretty good -- except for the device size. From a size standpoint, this is not the 2016 iPhone SE. Instead of the cult-favorite 4-inch display, it now has the iPhone 8's 4.7 inch LCD.
The days of four-inch iPhones, like the screen in the original iPhone SE from 2016, are likely at an end. Apple's services are best experienced on a larger screen -- Apple knows it, and they have made that clear with the new iPhone SE.
And, as such, the hand-feel is different than the original SE. Whether or not the 2020 iPhone SE is a one-handed iPhone depends very much on individual biology, but the 2020 iPhone SE will certainly only be that for a smaller cross-section of the populace than the original was, and no less so than the iPhone 7 or iPhone 8 was.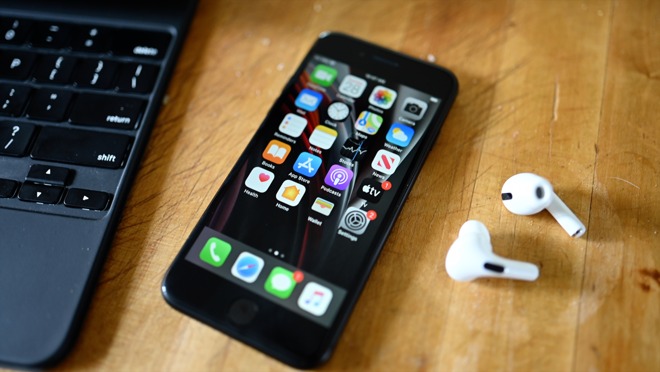 The new iPhone SE next to AirPods Pro and the Magic Keyboard for iPad Pro
If you absolutely must have that four-inch screen, buy an iPod touch, and hope Wi-Fi is ubiquitous where you're using it. That's what business does when they need the smallest device possible, after all.
Beyond size, the PRODUCT(RED) iPhone SE is the second-slipperiest iPhone we've ever used, just behind the jet black iPhone 7 in disaster potential. Get a case for it -- you won't be sorry.
2020 iPhone SE performance
The iPhone SE has that A13 processor, and scores just a bit under the
iPhone 11
and
iPhone 11 Pro
, and we mean just a bit.
With all benchmarks, there is variance and little control over background tasks that may also be running. We run the benchmarks over and over while testing, and we did get a few numbers below the iPhone 11, iPhone 11 Pro, and iPhone 11 Pro Max, but more consistently got numbers that were very, very close.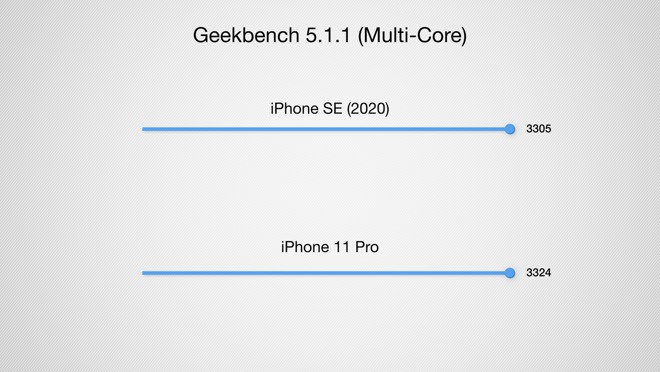 Multi-core Geekbench results for the iPhone SE and iPhone 11 Pro Max
As an example, our iPhone SE scored 1334 and 3305 in single-core and multi-core scores. It also earned a 6400 in the Metal GPU test. Our iPhone 11 Pro Max earned a 6406 in the compute GPU test, 1330 on the single-core test, and 3324 on the multi-core.
The A13 Bionic in the iPhone SE isn't an under-clock, and doesn't suggest a sub-par version of the processor in the flagship. The benchmarks are theoretically impacted by less RAM on the iPhone SE versus the iPhone 11 Pro -- and that's really about all that can make a difference in this case.
2020 iPhone SE Wi-Fi and wireless speeds
The new iPhone SE supports 802.11ax WiFi 6 with 2x2 MIMO, same as with the iPhone 11 line. In repeated Wi-Fi 6 tests we saw similar speeds of 293 megabits per second on our SE as our iPhone 11 Pro Max which pulled 303 megabits per second. This is entirely variable and depends on your own network's condition which can be impacted by the number of users and the number of devices connected, but it did show similar performance in our studio and home.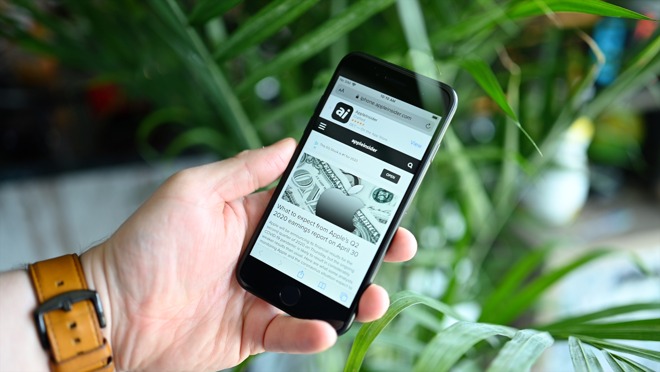 Reading AppleInsider on our iPhone SE
Cellular speeds will be similar, though not quite the same. The iPhone SE only supports 2x2 MIMO for LTE versus 4x4 MIMO on the iPhone 11 Pro. In our testing with AT&T models with medium signal strength in a residential neighborhood, we pulled down about 190 megabits per second on the iPhone SE, and 280 megabits per second on the iPhone 11 Pro. Depending on your network, you should see slightly better performance if opting for the higher-priced handsets.
iPhone SE LCD display isn't OLED -- and that's fine
One of the price-cutting measures Apple took for the iPhone SE is the use of a LCD screen. Resolution at 1334 x 750 pixels is lower than the iPhone 11 solely because of the 4.7-inch screen -- the 326 ppi is unchanged between the pair. True Tone is included, as is the Wide color (P3) display. The iPhone 8 had 3D Touch, where the iPhone SE has the Haptic Touch.
OLED is a great technology. It is a good choice for the flagship iPhone 11 Pro. But, as proven by the iPhone 11, Apple's high-resolution LCD is still more than bright enough, and the blacks are black enough.
It is, quite literally, the same display on the iPhone 8, minus 3D Touch, and, like we saw on the iPhone XR at first, the inability to use Haptic Touch on some notifications. In fact, the parts between the iPhone 8 and iPhone SE are interchangeable.
iPhone SE photography overview
We talked about the power of the A13 Bionic processor found in the SE. Aside from raw speed, it makes a huge difference for photography. As part of that balance of features and price, Apple stuck a 12MP camera on the back of this phone that isn't much different than the one in the iPhone 8. Apple opted to skip the tele lens found on the Pro models, or the ultra-wide found on all of the iPhone 11 lineup.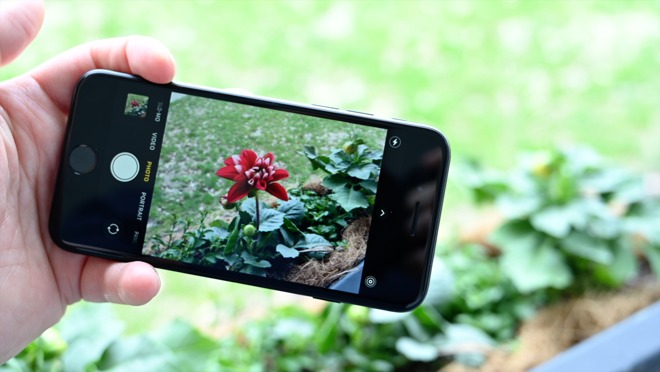 Taking a photo on the iPhone SE
But that doesn't detract from how solid the 12MP camera paired with software and the A13 Bionic is. Thanks to this processor you can use QuickTake to jump into a video or burst mode from photo mode. It also launches the app very quickly to ensure you never miss a moment.
A 1080P still from a slow motion video captured on the iPhone SE
The iPhone SE can shoot full 4K video at 60 frames per second as well as slow motion video at 240 frames per second. We recorded quite a bit of 4K and slow motion footage for our review and were happy with how great it all looked. And yes, this is all included in the video above.
Portrait mode, as Apple implements it on a single-lens camera, is another computationally intensive task. Apple is relying solely on computational photography to create portrait mode images, rather than two lenses and a stereoscopic image as the phones with two or three cameras do. It has no way to make that depth map without relying on that software.
We were also impressed with how good the still images came out, especially compared to our iPhone 11 Pro Max. Sometimes, it actually did better. At times we still saw issues with oddly-shaped objects protruding into shot, such as the palm leaves in our sample shots.
Editing a portrait mode image shot on the iPhone SE
These portrait shots are fully editable including multiple lighting effects and the adjustable aperture. Opening up the aperture creates more background bokeh and shrinking it and increasing the f-value will sharpen it. Apple's portrait mode is an incredibly well done technique we've seen from other iPhones -- and it still impresses us.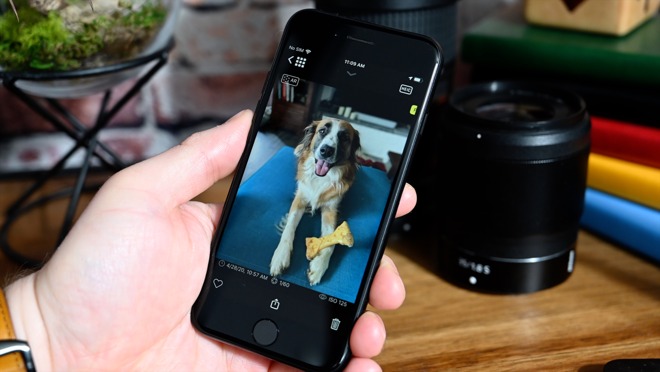 Pet portraits work thanks to the help of third-party apps such as Halide
One downside to this is that the camera app can only detect people. Animals and objects are omitted from this computational portrait mode so if you want a great portrait of your pup, you're out of luck with the stock camera app. Third-party apps
such as Halide
are able to shoot portrait depth shots as well and work with both objects, and pets.
There is only so much you can do with a single lens. Apple has done what it can with the single lens and the A13, and what you get is an incredibly capable smartphone camera for a bit more than half the price of the iPhone 11, and much less than half of the iPhone 11 Pro.
iPhone SE battery life
Battery life is a tricky topic to touch on, because general standardized tests can only be so relevant to any given user. Some are better than others, but unless we know what you are doing, we can't predict exactly how your battery life will fare.
What we can do, or anybody can do, is use the phone for several days and report on how well the battery holds up. We've been using it since launch and have consistently ended the day after normal use with more than 20 percent of our battery remaining.
Apple says it will achieve 13 hours of video playback and 40 hours of audio playback. That is below what the iPhone 11 can pull off, which Apple says is 17 hours of video playback and 65 hours of audio playback.
This is a matter of physics. The iPhone SE has a smaller volume than the iPhone 11 or iPhone 11 Pro Max does, and as such, it holds less charge. That trade-off is just a part of the compromise of this device to hit that price point that Apple wanted to hit.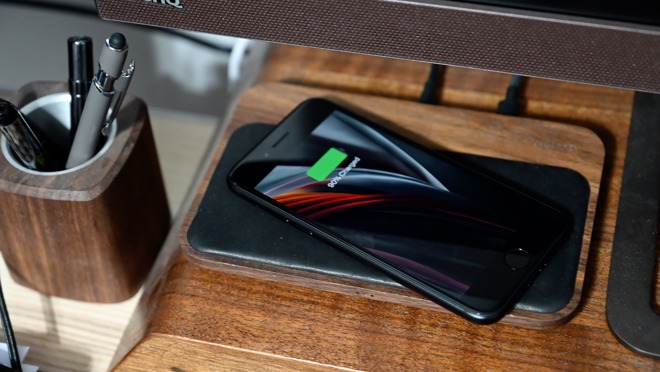 The new iPhone SE on the Nomad wireless charging Base Station
Apple does make it easy to top off though by including wireless charging. Proper planning makes heavy use and a less capacious battery a bit less of an issue.
Worthy successor to both the iPhone 8, and 2016 iPhone SE
Prior to my starting here at
AppleInsider
in the summer of 2016, I was using an iPhone SE. It was great as a telephony device, but as a computing and internet device, even then, the screen size left something to be desired.
There's been a lot of tech-chatter about how this is a great phone for the masses, but not for any given tech reviewer. That's an interesting topic of discussion, in how much the difference between "techie" and those who don't identify as such actually matters, but that's one to be had another day.
Likewise, there's a lot of talk about how the iPhone SE was borne from the
coronavirus
crisis. That's also not correct, as even Apple can't just turn on a dime and deliver a phone in one or two months in response to a crisis -- and the iPhone SE in this size has been rumored for about a year.
As with the iPhone SE, any given piece of technology is a series of exchanges, the most common one being speed for price. Apple instead chose to pare down expensive technologies like multi-lens cameras and Face ID to meet a price target that it set probably six to nine months ago.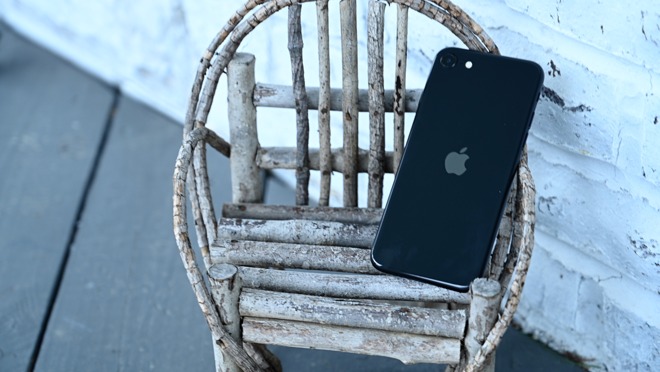 The new iPhone SE comes in white, black, and Product(RED)
It is perfect for anybody who wants a telephony device. It is perfect for anybody who needs a speedy internet access point. It is an inexpensive gateway to Apple's services.
The only box it doesn't check is the best photography possible in a handheld package. But it comes pretty close with the computational photography made possible by the A13.
The new iPhone SE is the best iPhone Apple could make and sell for $399. Apple will sell millions of them not just in the US, but in markets otherwise constrained by an $650+ lowest-end iPhone also bearing the company's fastest processor. And, it will be supported by Apple for years to come.
It isn't just the general populace that can buy the iPhone SE without fear, it is ideal for the technorati too.
iPhone SE pros
Powerful A13 Bionic processor


Camera is great and aided by iOS 13


Portrait mode looks great for a single lens setup


Wi-Fi 6 support


Wireless charging support


Great size that isn't too big or too small


Sleek iPhone 8 body
iPhone SE cons
Only 2x2 MIMO for LTE


Limited to a single wide-angle camera


Haptic Touch has limitations


Battery life is only OK
Rating
This is tricky. If you're looking for the most you can possibly get out of an iPhone, and price is no object, the iPhone SE is a
4 out of 5
. But, that $399 price, and what you get for that price is incredibly compelling and the feature shortcomings versus more expensive models can easily be overlooked -- so if that's the case, it is clearly a
5 out of 5
phone. So, overall, we'll give it a
4.5 out of 5
because no one iPhone is perfect for everybody.
Save on Apple's iPhone SE
Wireless carriers are offering aggressive discounts on the new iPhone SE, from $200 off the new device to free with trade offers. We've rounded up the
best iPhone SE deals
in our savings roundup.