NHS contact tracing team reportedly mulls switch to Apple-Google API
In what could herald a course reversal for the UK's National Health Service, health officials in that country have reportedly asked a team of developers to "investigate" switching its contact tracing app to a cross-platform API provided by Apple and Google.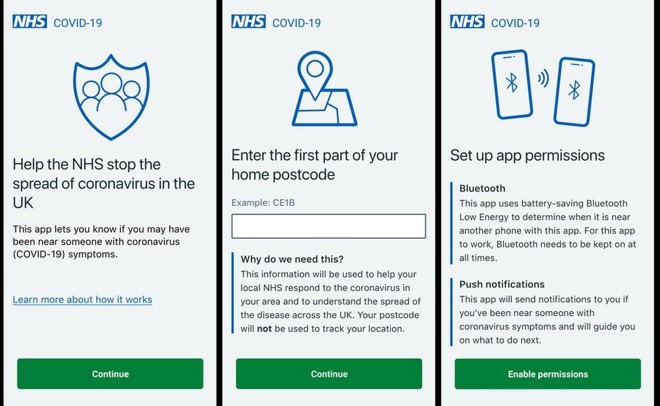 The NHS COVID-19 app, which includes mechanisms for contact tracing. Credit: BBC
The NHS is this week scheduled to
begin testing
an in-house contact tracing solution as part of wider efforts to monitor and mitigate the spread of the
coronavirus
. Like France, the
UK rejected
an arguably more comprehensive API from Apple and Google in favor of a solution capable of storing user information in a central database.
It now appears that UK officials have contracted a Swiss development firm to refine the NHS contact tracing app before it sees mass circulation. According to documents
seen by
The Financial Times
, that refinement also includes investigating the "feasibility" of implementing the Apple-Google technology.
The development company's work is described as a "two-week timeboxed technical spike" with a deadline of mid-May.
"We've been working with Apple and Google throughout the app's development and it's quite right and normal to continue to refine the app," an NHSX spokesperson told the publication. NHSX is the digital arm of the NHS and is in charge of developing the COVID-19 contact tracing app.
The decision to pass on the Apple-Google API was criticized by privacy advocates and technologists. Some of the concerns include the privacy implications of centrally stored data, as well as issues with Bluetooth running in the background on iOS.
Sources told
The Guardian
on Wednesday that NHS officials were "racing" to
improve the privacy and security of its platform
.