Adobe adds new features to Photoshop, with increasing use of AI
Adobe's flagship image editor gets bigger and better with updates to both its desktop and iPadOS versions -- and Adobe continues to expand Sensei AI's role in its software suite.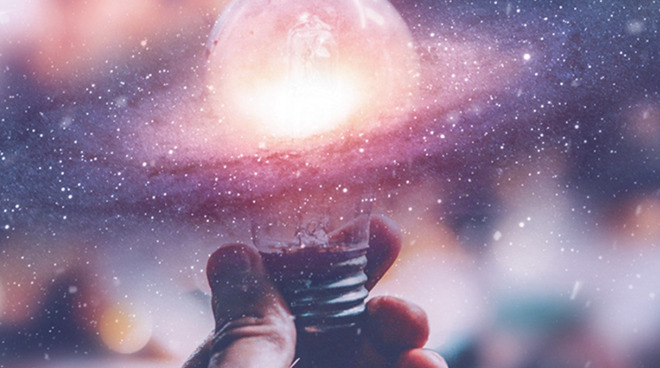 Adobe
Photoshop
, likely the most well known and widely used professional image editing software, has just received its largest update since November of last year. Many of these updates have been implemented as a result of customer feedback, with many of them focusing on user interface and user experience improvement.
Photoshop on macOS and Windows
Select Subject
Select Subject gets a boost from Adobe's Sensei AI machine learning, allowing photographers to one-click select and mask portraits with higher accuracy than ever before. The process is now content-aware, which means it applies new algorithms when it detects a person in a scene. Specifically, Select Subject is now able to select a subject's hair accurately, which reduces the need for manual masking.
Adobe Camera Raw User Experience Improvements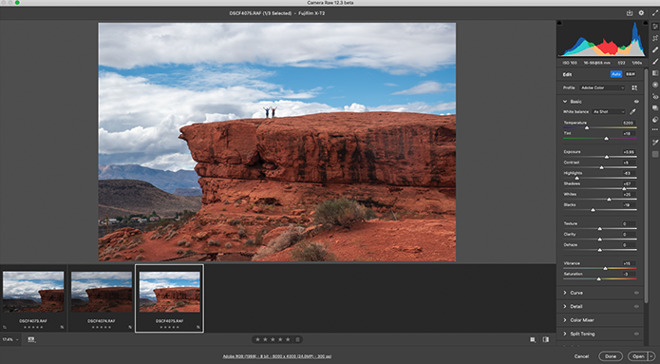 Adobe Camera Raw gets a major interface overhaul, which is designed to mimic the UI and UX of Lightroom. Image adjustments and batch image processing are now more intuitive and easier to navigate. The redesigned Crop tool and Curves UI are easier to use thanks to visualization changes and consolidated options. Thanks to the updates, users should be able to transition from Camera RAW, Lightroom, and Photoshop seamlessly.
Adobe Fonts Auto-Activation
Adobe has added a new feature that automatically downloads and activates any Adobe Fonts in the desktop version of Photoshop. Gone are the days of opening a file in Photoshop, only to see an error file alerting you to missing fonts. Granted, the update only works if a user is using Adobe Fonts, but it won't be a problem for many designers.
Rotating Patterns
Patterns in Photoshop can now be rotated thanks to a UI update. The feature works similar to how features like Drop Shadow, Bevel & Emboss, and other layer styles have worked for years. As an additional benefit, the rotation effect is non-destructive and can be easily reset or altered on the fly.
Match Fonts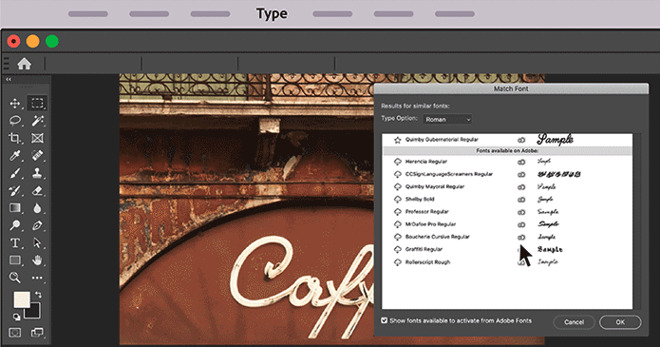 Another Sensei AI feature, Match Fonts, uses machine learning to identify fonts that appear in images. If the font is available through Adobe, it gives users the ability to install and start using it immediately.
While the feature was released a couple of years ago, an update brings improved algorithms and support for more fonts and vertical text.
Photoshop on iPad
Lightroom-linked Editing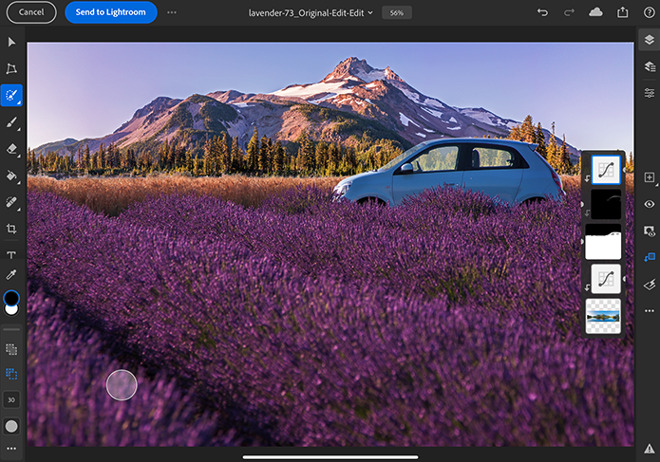 Photographers often rely on moving images between
Lightroom
and Photoshop -- something that has been easy to do on
macOS
and Windows but has not been possible on the iPad. Thanks to a significant update, users can send images between the
iPadOS
versions of both Lightroom and Photoshop for ultimate control over photo editing.
Process large sets of images in Lightroom and transfer them to Photoshop for detailed editing with all your favorite tools. Files created in either program will be easily transferrable between the programs, as well as kept as a new cloud document.