Turing launches first iPhone 12 MagSafe car mount with charging
Turing has launched two new iPhone mounting accessories that take advantage of
MagSafe
, with one a vehicle mount to securely hold Apple's magnetic charger.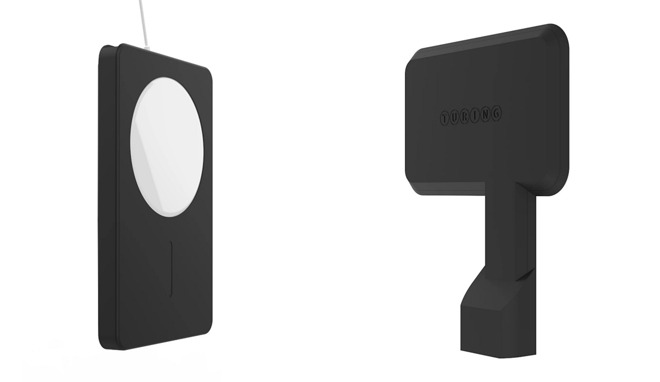 Credit: Turing
Both products, announced Monday by accessory brand Turing, use MagSafe as an attachment point for use as a car mount and a tripod adapter. According to the company, they are the first third-party MagSafe accessories to arrive on the market.
The first accessory, the
MagSafe Tripod Mount
, allows users to magnetically attach an
iPhone 12
or
iPhone 12 Pro
to a standard tripod.
Once attached to a tripod via 1/4-20 screw thread, the mount provides a flat surface that users can pop their iPhones on. Since the attachment is magnetic, it can be tweaked to either portrait or landscape orientation and can be used for photography, videography, or simply making FaceTime calls. It retails for $29.
The
MagSafe Charger Mount
is essentially a housing for an Apple MagSafe charger that's compatible with a variety of vehicular accessories using an AMPS hole pattern, such as an adhesive car mount or a cup holder mount.
It allows users to use mount an iPhone in a convenient fashion for use in a car while taking advantage of the speedier 15W wireless charging that Apple's MagSafe can deliver. Of course, users will still need to plug their MagSafe chargers into an outlet in their vehicles. The MagSafe Charger Mount retails for $59.
Both accessories are available to order starting Monday, and will ship out to customers on Dec. 15, 2020.