Second season of Apple TV+ series 'Mythic Quest' could be dubbed 'Titan's Rift'
The second season of
Apple TV+
series "Mythic Quest" may be dubbed "Titan's Rift," according to a trade publication covering the film and TV industry.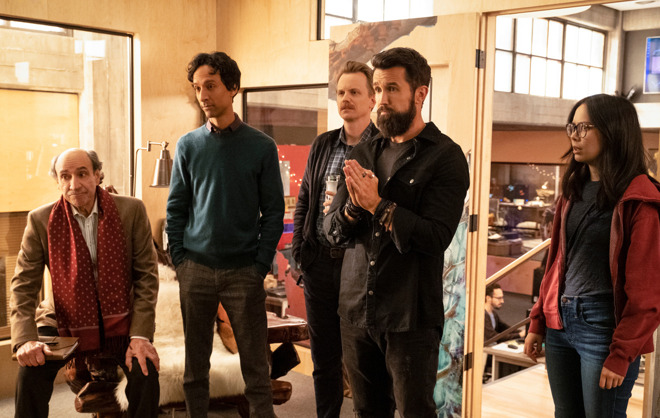 Credit: Apple TV+
Apple
ordered
a second season of the sitcom, which focuses on a video game studio, before the first even launched on the streaming platform.
In the
Thursday, Nov. 19 issue
of
Production Weekly
, a magazine that logs shows and movies currently in development, there is a listing for "Mythic Quest: Titan's Rift." That could simply be a working title, however, though it may end up being the official moniker.
The title of the show's first season, "Raven's Banquet," refers to an expansion to the eponymous "Mythic Quest" game at the center of the series. Because of that, it's likely that "Titan's Rift" will also refer to a similar plot element.
There isn't currently a release date set for the second season of "Mythic Quest," though the series as just entered production recently. That could suggest a debut sometime in 2021.