OWC debuts refreshed Thunderbolt Dock, Envoy Pro FX SSD, USB-C Travel Dock, U2 drive Shutt...
OWC on Thursday introduced a new lineup of accessories compatible with Apple Mac devices, including a
Thunderbolt 4
portable SSD and refreshed dock, a 3.5-inch drive carrier, and a USB-C travel dock.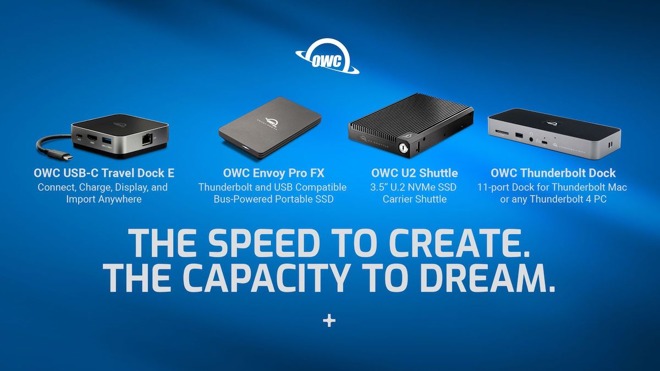 Credit: OWC
The Thunderbolt Dock, priced at $249, features a range of different connectivity options to expand the port options on a computer. It features three Thunderbolt 4 ports, four USB-A ports, an SD card reader, and a 3.5mm headphone jack.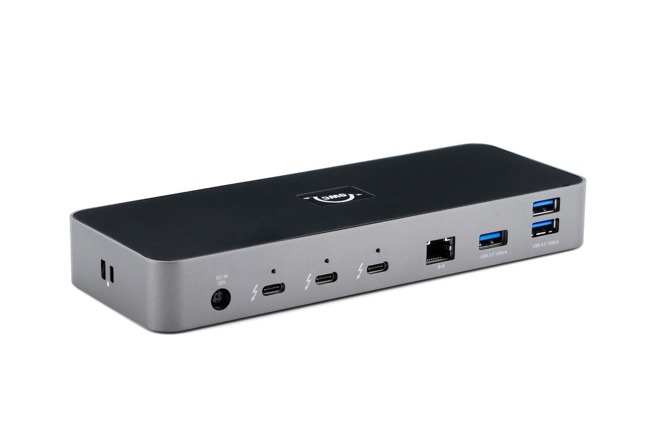 The Thunderbolt 4 Dock features a plethora of ports that connect to a Mac or PC via Thunderbolt.
It connects to a computer via a single Thunderbolt port, and can drive up to two dual 4K displays or a single 5K, 6K, or 8K display. It also supports high performance storage solutions like NVMe; audio/visual mixers; and a range of other accessories.
OWC also debuted the USB-C Travel Dock, which sports two USB-3 ports, and HDMI port, an SD card reader and a Gigabit Ethernet port. It also features 100W pass-through power to keep devices powered, but remains about the "size and weight of a hockey puck."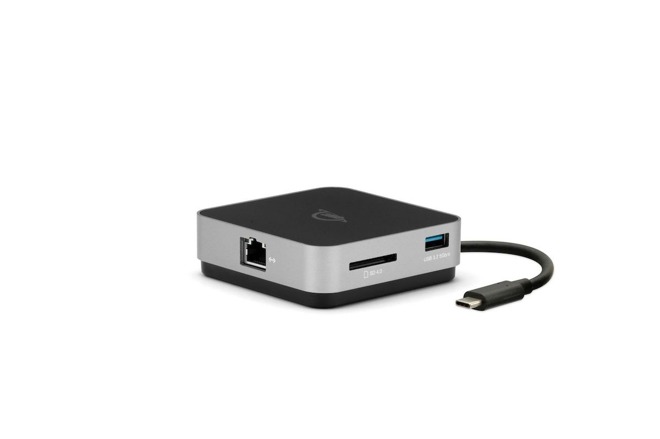 OWC's USB-C Travel Dock is aimed at users on the go.
Aimed at users on the go, the USB-C Travel Dock is focused on providing bus-powered dock capabilities in remote workflows. It sticks with Thunderbolt 3, but is compatible with Thunderbolt 4.
Along with the docks, the accessory maker also debuted the Envoy Pro FX, which it calls "the fastest and most compatible portable drive ever made."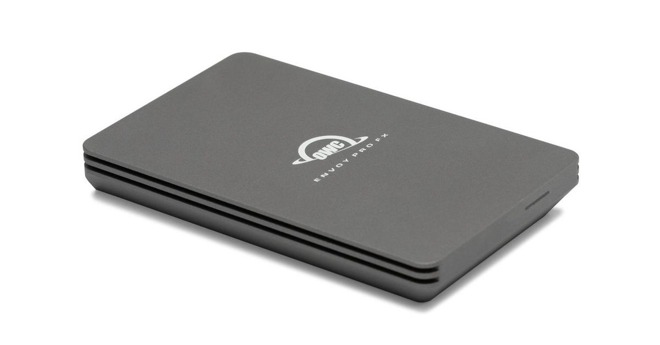 OWC calls the Envoy Pro FX the "fastest and most compatible" portable SSD ever.
The Envoy Pro FX features high performance read and write speeds in a durable footprint. It's encased in an aluminum housing and is rated at IP67 dust- and water-resistant. It's compatible with Thunderbolt 3, Thunderbolt 4 and USB4.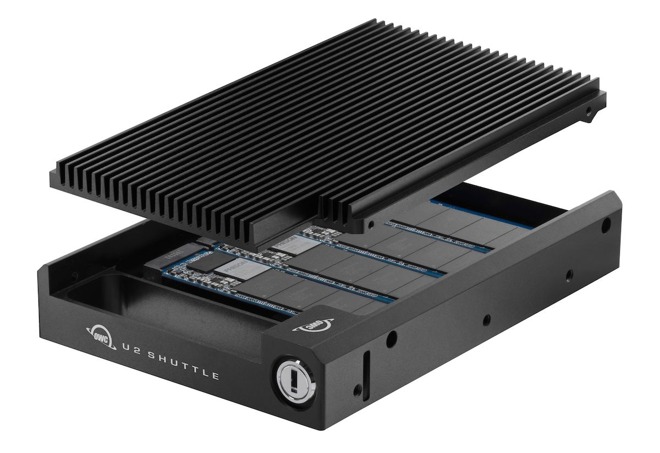 The U2 Shuttle is a swappable RAID-ready solution for 3.5-inch drive bays.
Lastly, OWC unveiled a carrier shuttle for 3.5-inch drive bays. The U2 Shuttle combines up to four SSDs into a single RAID solution. Priced at $149.99 when empty, it can also be configured with up to 16TB of storage.
OWC has told
AppleInsider
that it will be discussing the products in more detail during the virtual Consumer Electronics Show.
AppleInsider
will be covering the 2021 all-digital Consumer Electronics Show starting on January 11 through January 14 where we're expecting Wi-Fi 6e devices, HomeKit, Apple accessories, 8K monitors and more. Keep up with our coverage by downloading the
AppleInsider app
, and
follow us on YouTube
, Twitter
@appleinsider
and
Facebook
for live, late-breaking coverage. You can also check out our official
Instagram
account for exclusive photos throughout the event.