Epic Games amplifies antitrust complaint against Apple in the UK
Epic Games has widened its legal dispute with Apple, submitting a new complaint in the U.K. that slams the decision to remove "Fortnite" from the
App Store
.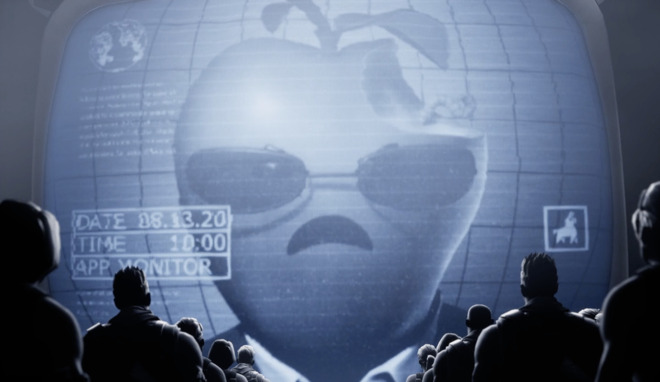 Credit: Epic Games
The complaint, filed with the U.K. antitrust tribunal and made public Thursday, claims that Apple's move to pull "Fortnite" from the App Store was unlawful. It also alleges that Apple abused its "dominant position,"
Bloomberg
reported
.
Epic makes three specific claims of anti-competitive practices in the filing: Apple reserving itself as the sole channel for app distribution on iOS; using its dominant position to charge "unfair prices" for distribution; and Apple's response to Epic's introduction of "price competition."
The complaint asks the UK Competition Appeal Tribunal to order Apple to remove the restrictions on third-party payments within iOS apps. It also seeks an order restraining Apple from further action against Epic games and the reinstatement of the studio's developer account, among other forms of relief. Alongside the complaint against Apple, Epic Games also lodged a similar filing accusing Google of anti-competitive practices.
In a statement to
AppleInsider
, Epic Games' Tera Randall said that "we believe that this is an important argument to make on behalf of consumers and developers in the UK and around the world who are impacted by Apple and Google's misuse of market power."
"Epic is not seeking damages from Apple or Google in the UK, Australia or the US, it is simply seeking fair access and competition that will benefit all consumers," Randall said.
The filing marks the first move by Epic to reinstate "Fortnite" to the App Store in the U.K. But it's only the latest volley in an
ongoing legal dispute
between Apple and Epic Games.
The dustup started in August 2020, when Epic Games implemented a direct payment system in "Fortnite" that bypassed Apple's 30% commission on in-app purchases. That system violated Apple's developer guidelines, prompting the Cupertino tech giant to
remove the app
.
Immediately after Apple pulled "Fortnite," Epic launched a marketing campaign and antitrust lawsuit against the company. Although Epic's request for an emergency restraining order reinstating "Fortnite" to the App Store was failed, Apple was
barred
from making any moves against Epic Games' Unreal Engine. The saga has been ongoing since.
In November 2020, Epic Games also
launched
a lawsuit against Apple in Australia. Competition regulators in Germany were also said to be
monitoring
the situation in September 2020.
Apple's 30% commission has also attracted criticism from lawmakers and other companies. The company has since debuted a program that
lowers
that cut of in-app purchases to 15% for developers paid less than $1 million annually.