Apple TV+ ranks low in streaming industry surveys despite market boom
The majority of streaming service customers subscribe to Netflix but only 14% can say the same for
Apple TV+
, according to a new J.D. Power survey.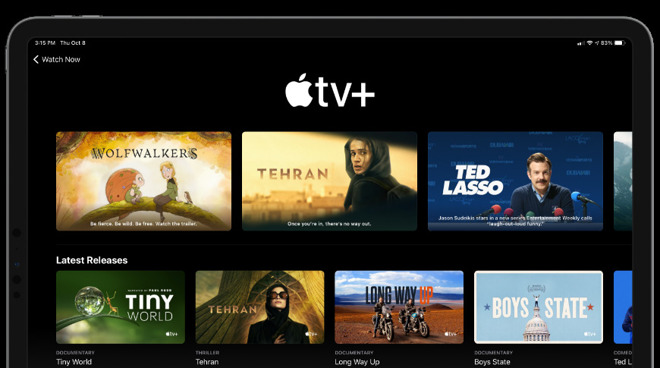 About 81% of respondents to the survey said they subscribe to Netflix, the number one streaming service by far. Amazon Prime Video ranked second with 65%, while Hulu came in third with 56%, according to the survey
seen
by
Variety
.
Disney+ and HBO Max rounded out the rest of the top five streaming services with 47% and 22%, respectively. Even NBC streamer
Peacock
came in higher than Apple, with 18% of those surveyed saying they subscribe to the service.
Streaming has surged against the backdrop of the global
coronavirus
pandemic. The J.D. Power survey also indicates that 49% of respondents subscribe to four or more streaming services, up from three at the start of the health crisis.
Spending on streaming platforms is also up 24% in December 2020, with consumers shelling out an average of $47 a month. That's up from an average of $38 a month in April 2020.
The overall ranking of streaming services in the J.D. Power survey lines up with other recent research, including a report from JustWatch.
Calculating "measured interest" in the streaming services, JustWatch reports that Netflix came in first, followed by Amazon Prime Video, Hulu, Disney+, HBO Max, Peacock, and Apple TV+, in that order.
However, JustWatch's report doesn't line up in percentages. According to the "measured interest" metric, Netflix came in with 31%. Apple TV+, at the low end of the spectrum, had 3% of the measured interest.
Although surveys and data like these can paint a broad picture of the streaming industry, differences in calculations and methodology can make it hard to pinpoint what's actually going on.
Earlier on Friday, a MoffetNathan survey
indicated
that 62% of Apple TV+ subscribers were on a free trial and that less than a third would renew their service.