A $200,000 iPhone scam and a subway fight in the Apple Crime Blotter
An
iPad
helps police track Ludacris' stolen Mercedes, additional arrests are made concerning the Schipol airport heist, and more from the Apple crime blotter.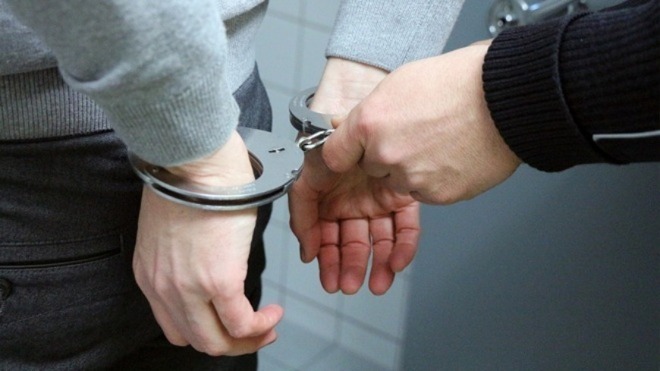 The latest in an occasional
AppleInsider
series, looking at the world of Apple-related crime.
Woman charged with taking over $200,000 worth of iPhones
A New York woman was brought up on
federal charges
on February 10 for fraudulently obtaining over $200,000 worth of
iPhones
.
According to the statement by the U.S. Attorney for New Jersey, the scheme entailed obtaining replacement phones from an insurance company by falsely assuming the identities of wireless customers and filing false claims. The phones were then shipped via UPS and FedEx.
The woman was charged with one count of conspiracy to commit mail fraud and one count of aggravated identity theft.
Man sentenced to 33 months in Best Buy laptop scam
In late January, a New York man became the second person sentenced in connection with a scam involving a false credit line at Best Buy locations in Louisiana.
The Department of Justice's
statement
reveals the two defendants flew from New York to Louisiana in June of 2019 and opened a $4,000 line of credit at a Best Buy in Baton Rouge. However, the two men were denied in their attempt to purchase a
MacBook Pro
and were later arrested.
The second man has been sentenced to 33 months in prison after pleading guilty to one count of conspiracy to commit bank fraud and one count of aggravated identity theft.
Michigan businessmen charged with scheme involving stolen iPhones
Federal prosecutors have
brought charges
against a pair of businessmen in suburban Detroit in connection with a scheme that involved the fencing of stolen iPhones and money laundering by a Detroit street gang.
The Detroit News
reports the
charges resulted
from a six-year investigation, and the reporter described "a black market scheme involving suburban businessmen, a violent Detroit street gang, secret cash payments inside a liquor store and an international pipeline of stolen electronics."
Man arrested for role in Capitol riot texted ex-girlfriend, who turned him in
In late February, a Pennsylvania man was charged for his role in the January 6 Capitol riot, turned in by his former girlfriend. The criminal complaint states the man texted the woman from the Capitol.
The complaint says the man sent photos, videos, and messages -- including one stating "if you can't see the election was stolen you're a moron." The woman later provided information about the man's device and telephone number.
In photos that surfaced of the man from that day, he appeared to be holding up an iPhone. He was charged with knowingly entering a restricted building, violent entry, and disorderly conduct on Capitol grounds.
Police used iPad to track Ludacris' stolen Mercedes
In late January, rapper and actor Chris "Ludacris" Bridges had his
Mercedes-Benz stolen
in his hometown of Atlanta, after the performer left the car running as he went to an ATM.
According to local news station
11 Alive
, police attempted to track down the stolen car using Find My iPhone, following the rapper's iPad. Police found Ludacris' iPad, MacBook, and two Louis Vuitton bags, albeit in a different car.
The Mercedes was later found at a different location, later the same day.
Teenager fell on subway tracks while fighting iPhone thief
A teenager in New York City fought back against a pair of iPhone thieves and ended up falling between
two subway cars
.
The New York Daily News
reports the 17-year-old was on a train in Brooklyn when someone asked him for directions. When he produced his iPhone, the man grabbed it and ran.
The teen then chased the thief and an accomplice through the train, although at one point, he fell between two cars onto the tracks below. The victim was helped back onto the platform by an MTA employee and was taken to a local hospital.
More arrests in connection with 2020's Netherlands iPhone thefts
People are still getting arrested for allegedly having a role in a major heist in
March 2020
, involving millions of euros worth of iPhones from Schipol Airport in Amsterdam. Police made 11 arrests on February 22 connected with the 18.5 million-euro theft and a similar, separate theft from the same airport.
According to
Dutch News
, searches of homes and businesses throughout the Netherlands turned up both the stolen phones and massive amounts of cash.
Man arrested before flight for stealing Apple Watches
A man from Florida was arrested in
mid-February
on charges that he stole
Apple Watches
from a Walmart in Louisiana.
WCJB
reports the 43-year-old attempted to board a plane to Florida but was caught before taking off.
At the time of his arrest, authorities found "a multitude of Apple products" in his bag, including iPads and AirPods.
Australian "footy WAG" pleads guilty to 2015 iPhone theft
A swimwear designer who is also known as the girlfriend of an Australian Rules Football star has
pled guilty
to stealing an iPhone 6 from a carwash in 2015.
The Queensland Times
writes the theft was in retaliation for the carwash having scratched the woman's black Porsche.
The woman founded a successful swimwear line that's known to be favored by the Kardashians, but her attorney described her as "a single mother whose business was operating at a loss due to COVID."
Man arrested for using iPhone, Apple Watch to peep on women
Police say a Florida convenience store clerk was arrested after he was caught using an iPhone hidden under a bathroom sink and a connected Apple Watch to take
photographs of women
.
CBS 17
reports the man was caught when one woman found the phone in the bathroom, unlocked it, and found the pictures on it.
When police arrived, the clerk first claimed his phone had been stolen, but then the authorities found a picture of him on the phone. The clerk was charged with video voyeurism.
Restaurant offers free meal in return for stolen iPad
In Malaysia, a Vegan restaurant that had its iPad stolen in early February is offering a free meal to the thief, provided he returns the device and apologizes.
"We are urgently looking for this thief who entered our restaurant and stole our iPad. If anyone knows him, please ask him to contact us and return our iPad, and we will consider not reporting the case to the police,"
explains
World of Buzz
.
Red iPhone with $2 bill helped bust accused jewelry store thief
A Delaware man was arrested for carrying out
three different robberies
of jewelry stores in New Jersey. Part of what got him caught was a distinctive iPhone case.
According to
Delaware Online
, witnesses present at more than one of the robberies noticed the robber was carrying "a red iPhone with a $2 bill stuck in a translucent case," along with a specific Lacoste beanie. The man is suspected of similar robberies in other states.
Have an Apple crime story for us? Email
AppleInsider
and tell us about it.