T-Mobile will share subscriber data with ad partners - unless you opt-out
T-Mobile plans to enroll its wireless subscribers -- including
iPhone
users -- automatically into a program that will use their online activity to target ads. Here's how to opt out of the "feature."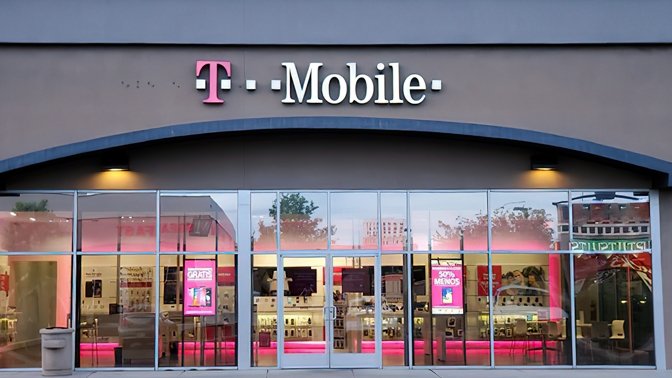 T-Mobile introduced a new privacy policy that allows it to share user data with ad partners
The new privacy policy, which takes effect on April 26,
reportedly
gives T-Mobile permission to sell your online activity from their mobile networks to ad partners on the network. This can include data from mobile apps or web browsers.
The policy changes require users to explicitly opt-out of the program if they don't want T-Mobile to track them. For anyone who doesn't opt-out, T-Mobile will share their online data with advertisers.
The ad-data-sharing program will also include former Sprint customers who are now part of T-Mobile. Sprint previously had a similar ad-sharing program that required users to opt into it.
T-Mobile and Sprint completed their
$26 billion merger
in April 2020. At that point, former T-Mobile CEO John Legere stepped down. Michael Sievert replaced him and is President and CEO of T-Mobile today.
T-Mobile says it will mask users' identities, but privacy groups note how easy it is to link masked IDs to the people behind them.
"It's hard to say with a straight face, 'We're not going to share your name with it,'" Aaron Mackey, a lawyer for the Electronic Frontier Foundation, told the
Wall Street Journal
. "This type of data is very personal and revealing, and it's trivial to link that de-identified info back to you."
A T-Mobile spokeswoman said, "We've heard many say they prefer more relevant ads, so we're defaulting to this setting."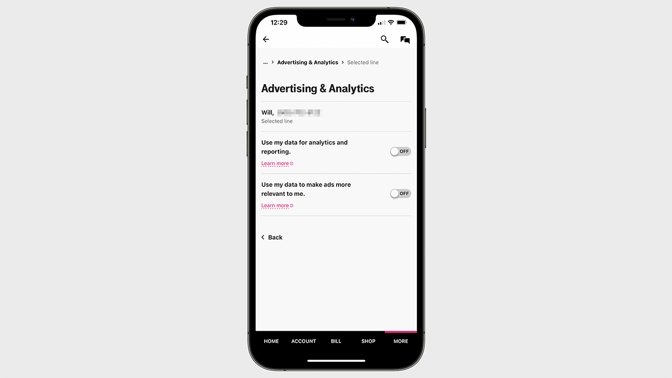 The menu screen to opt out of T-Mobile's ad-sharing
How to opt out of T-Mobile's ad-sharing data collection and sale
Open the T-Mobile app


Navigate to the More tab


Choose Advertising & Analytics


Tap "Use my data to make ads more relevant to me"


Toggle off both settings


Repeat this for each line on your plan
Apple has long championed the iPhone as the best choice for privacy. On January 28, Apple
released a report
about how advertisers can exploit a user's information -- and how Apple works to stop it.
By sharing data extracted from cellular traffic rather than on the device, T-Mobile plans to infringe on user privacy in that "last mile" of content delivery from the carrier to the iPhone user that Apple has little direct control over.