The best MagSafe accessories we've tried so far for iPhone 12
We've been using
MagSafe
every day on our iPhone 12, so we've put together a list of the best accessories (so far) to make use of Apple's new connectivity standard including chargers, wallets, mounts, and more.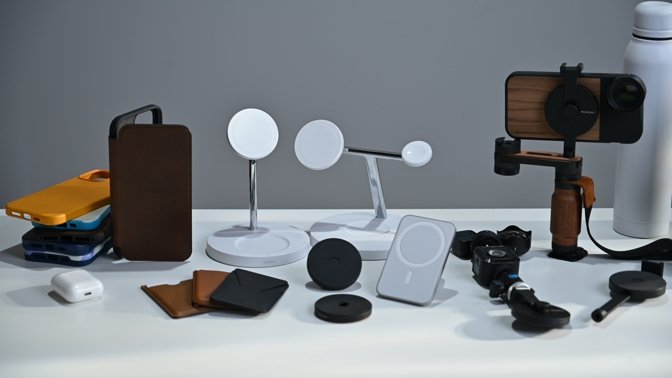 Our favorite MagSafe gear
MagSafe has come a long way in the month since Apple debuted the
iPhone 12
lineup. All of the new phones include support for MagSafe
which allows
various accessories to work with your phone.
The market is still relatively small, with only a few players getting their devices to market, and there will undoubtedly be more coming soon, but these are the ones we rely on day-in and day-out.
Cases
More cases continue to launch with MagSafe support, but here are a few of our favorites so far.
Nomad
Nomad's cases are some of our reader's favorites, and the classic Rugged Case has now been updated with MagSafe support.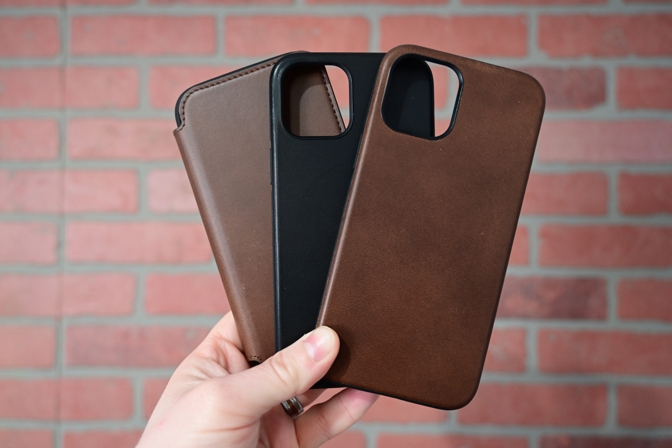 Nomad's MagSafe-enabled cases
Its Rugged Folio is also the first folio-style case to bake in support of MagSafe. That gives you the benefits of the front-facing cover with those of MagSafe.
You can read more about them in our
hands-on review
.
The cases from
$59.95 to $79.95 from Nomad
.
Otterbox
Otterbox was the original third-party MagSafe case, partnering with Apple to launch the iPhone 12 series. Since then, the company has promised additional models and styles and has several different options available for users, from the well-known Defender to light-weight solutions.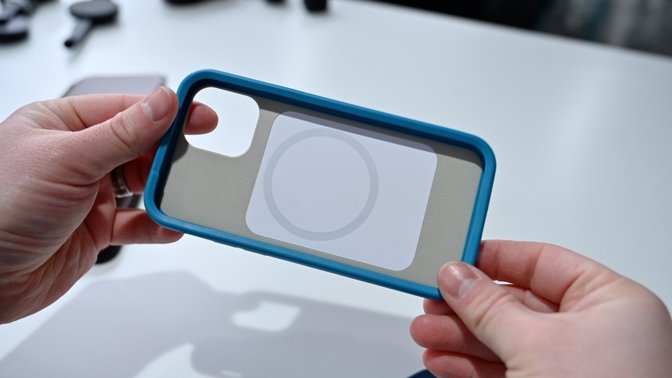 Otterbox Annu MagSafe case
They run
$49.95 to $69.95 direct from Otterbox
Moment
Moment offers two cases -- a thin case and a more robust case with either black canvas or walnut wood inlays. What makes them extra unique is that they have included an optional lens cover that supports the company's premium lenses.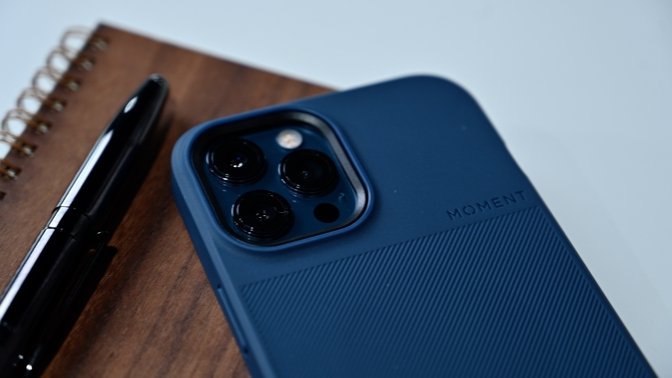 Moment's MagSafe cases
There is a universal lens clip, but nothing is quite as nice as having the bayonet system built into the case itself. If you are a mobile photographer or someone who wants to take their shots to the next level, consider picking up a Moment lens as well as one of their new MagSafe-enabled cases.
Grab yours for
$49.99 from Moment
.
Apple
We, of course, have to include Apple in our list as well. Apple has both silicone and leather cases available in a variety of colors.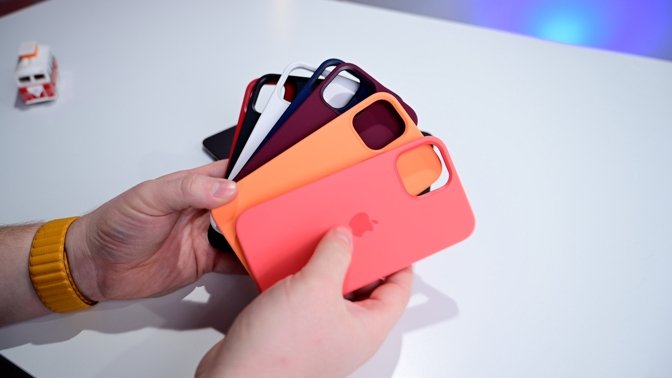 Apple's silicone cases
Being the creator of MagSafe, you can expect first-rate support for the standard and the added benefit of the on-screen animations that are triggered whenever the case is put on.
You can find Apple's cases
on Amazon starting at $49.99
.
Chargers
Chargers are still very much limited in the MagSafe world. We've seen many MagSafe-adjacent chargers launch that incorporates magnets around a standard Qi charger. These aren't quite the same and limited to 5W or at most 7.5W.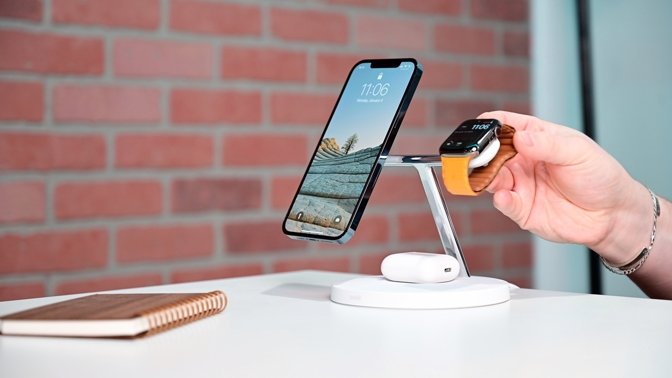 Belkin 3-in-1 MagSafe charger
At the moment, there are only two MagSafe-enabled chargers officially available that aren't from Apple, and Belkin creates them both.
Belkin is currently shipping the BoostCharge Pro 3-in-1 and 2-in-1. They are very similar to one another, with the only real difference being the addition of the Apple Watch charger on the 3-in-1.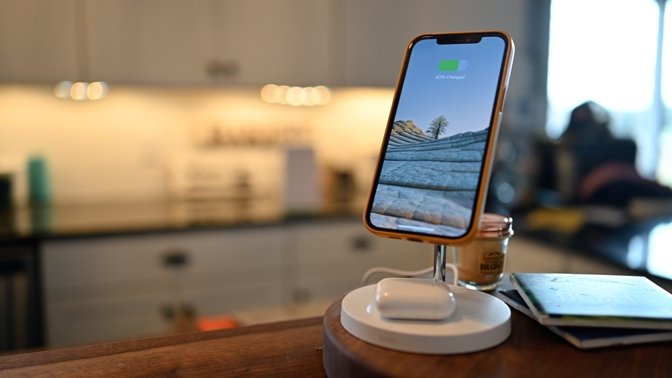 Belkin 2-in-1 MagSafe charger
We reviewed both the
3-in-1
as well as the
2-in-1
so be sure to check out those individual reviews if you're interested.
The BoostCharge Pro 3-in-1
is available for $149
and the 2-in-1
is available for $99
.
Wallets
Wallets have proved to be quite popular for MagSafe users, and we're thrilled to have tested a few new options.
Apple
Apple once again had the first option available and was the only option for some time. It is still an excellent choice with its premium leather and sleek design.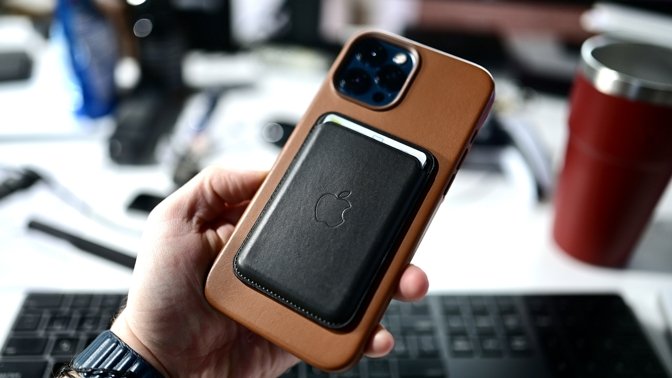 Apple's MagSafe wallet
It comes in a
variety of colors for $59
.
Labodet
Labodet qualifies as the luxe option for users, coming from the fashion-capital of the world. Using various exotic leathers, including python, alligator, ostrich, and carbon fiber, this certainly won't be everyone's go-to. Still, it offers something unique that differentiates it from the slew of other third-party ones flooding the marketplace.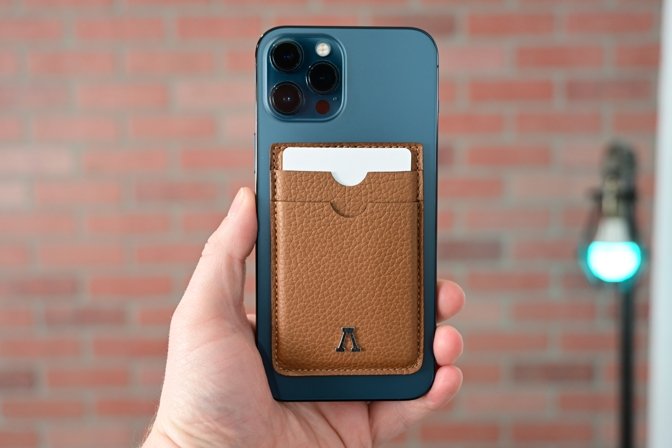 Labodet leather wallet
Not only are there different materials for the face, but its back is also covered in a micro-suction material that provides added grip. This solves one of the biggest criticisms of Apple's wallet.
They are available starting at
$320 from Labodet
.
Moft
Moft mixes things up by doing more than acting as a wallet-- as we explore
in our review
, it can hold up to three cards, be a stand for your phone, and act as a grip.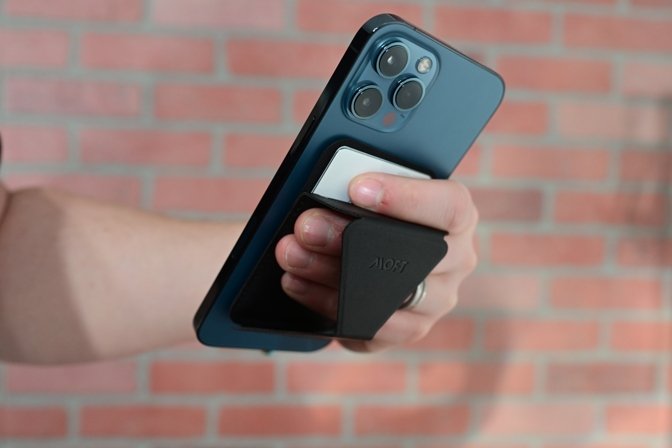 Moft wallet and stand
If you want an accessory with a lot of functionality, Moft is undoubtedly worth considering.
Grab your own
Moft wallet for $34.99 from Amazon
Tripod mounts
Mobile creators will have a hard time giving up these various mounts. Designed for creators, Moment has multiple tripod mounts and cold shoe mounts that rely on MagSafe. Just snap these to your phone to connect them to any tripod, or use the cold shoe to attach a ring light, a LumeCube, or a microphone.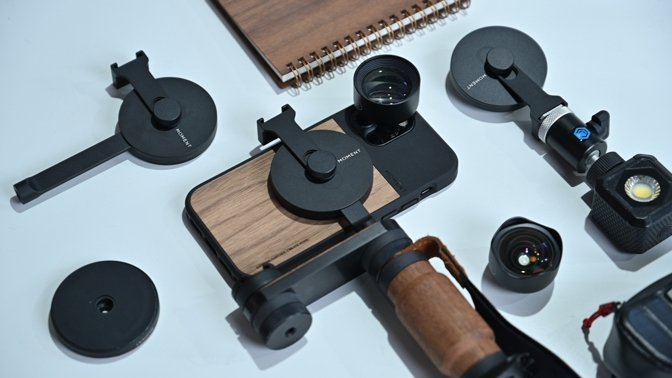 Moment's MagSafe mounts
Moment's various MagSafe mounts
start at $29
depending on the ones you choose.
Car mount
Many users have been asking for official MagSafe charging car mounts, but so far, we've only gotten non-charging solutions. 15W MagSafe charging mounts will be on the way soon, but for now, this is what we're using.
Moment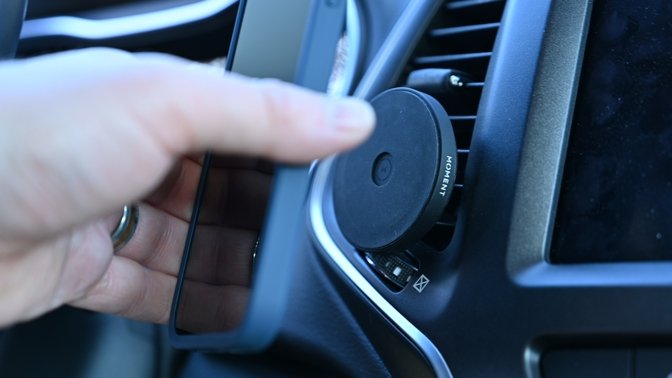 Moment MagSafe vent mount
Moment has more than its tripod mounts, but they also have a car mount. This vent mount comes in a matte black color and incorporates a cable management solution to deal with wayward cords.
The Moment car vent mount
runs you $29.95
from Moment.
Belkin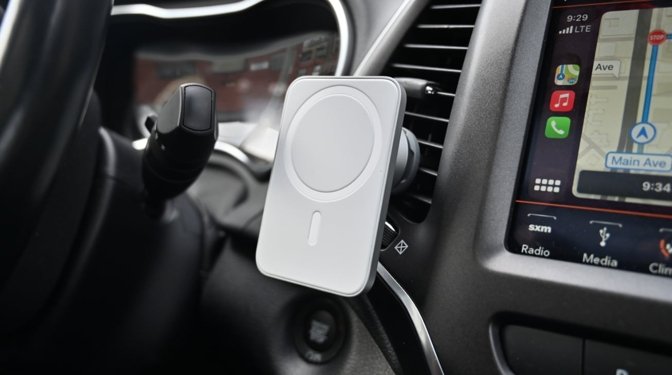 Belkin MagSafe vent mount
Belkin has a
vent mount
as well, and its benefit is that it has an adjustable back that allows it to fit a wider variety of vents. It is a bit larger due to the alignment magnet that prevents your phone from rotating.
Pick one up for
$39.99 from Apple
.