Apple reiterates it has no plans to merge iPad and Mac
Posted:
in iPad
edited April 2021
Apple marketing chief Greg Joswiak maintains that the iPad and the Mac aren't merging anytime soon, despite the inclusion of the
M1
chip in the latest iPad Pro models.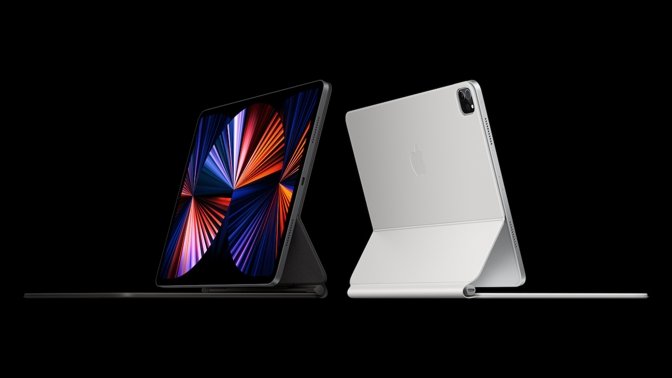 Credit: Apple
The Cupertino tech giant on Tuesday unveiled a new
11-inch iPad Pro
and
12.9-inch iPad Pro
equipped with the M1 Mac chip, and a
24-inch iMac
that looks conspicuously like an oversized iPad. That, naturally, has led to speculation that the two product lines could be merging in the future -- a claim Apple
has denied
.
In
an interview
with
The Independent
,
Greg Joswiak
and Apple hardware chief John Ternus again reiterated Apple's position that the iPad and Mac are two separate product lines, and will stay that way.
Joswiak said Apple has no plans to merge the products. Instead, the addition of the Mac-focused chip is part of the company's continual goal to make each product the best in their own categories.
"There's two conflicting stories people like to tell about the iPad and Mac. On the one hand, people say that they are in conflict with each other. That somebody has to decide whether they want a Mac, or they want an iPad. Or people say that we're merging them into one: that there's really this grand conspiracy we have, to eliminate the two categories and make them one. And the reality is neither is true. We're quite proud of the fact that we work really, really hard to create the best products in their respective category."
Ternus added that Apple isn't going to get "caught up" in theories about merging. "We're pushing to make the best Mac we can make; we're pushing to make the best iPad we can make," he said.
When asked about why Apple decided to equip the new
iPad Pro
models with an M1 chip instead of an updated A-series chip, Ternus said the iPad Pro models have always been equipped with the best
Apple Silicon
. At this time, the M1 is "the best."
As far as other tidbits, Joswiak and Ternus also called installing the new mini LED display in the 12.9-inch iPad Pro a "huge undertaking." Ternus also touted the Center Stage feature, saying that it is "liberating" when on a video call with larger groups.