Apple to beat Q4 2021 consensus, supply issues 'overblown,' analyst says
Apple is likely to outperform expectations when it reports earnings for its fourth quarter of 2021, but the actual call with investors is unlikely to be a catalyst, Morgan Stanley says.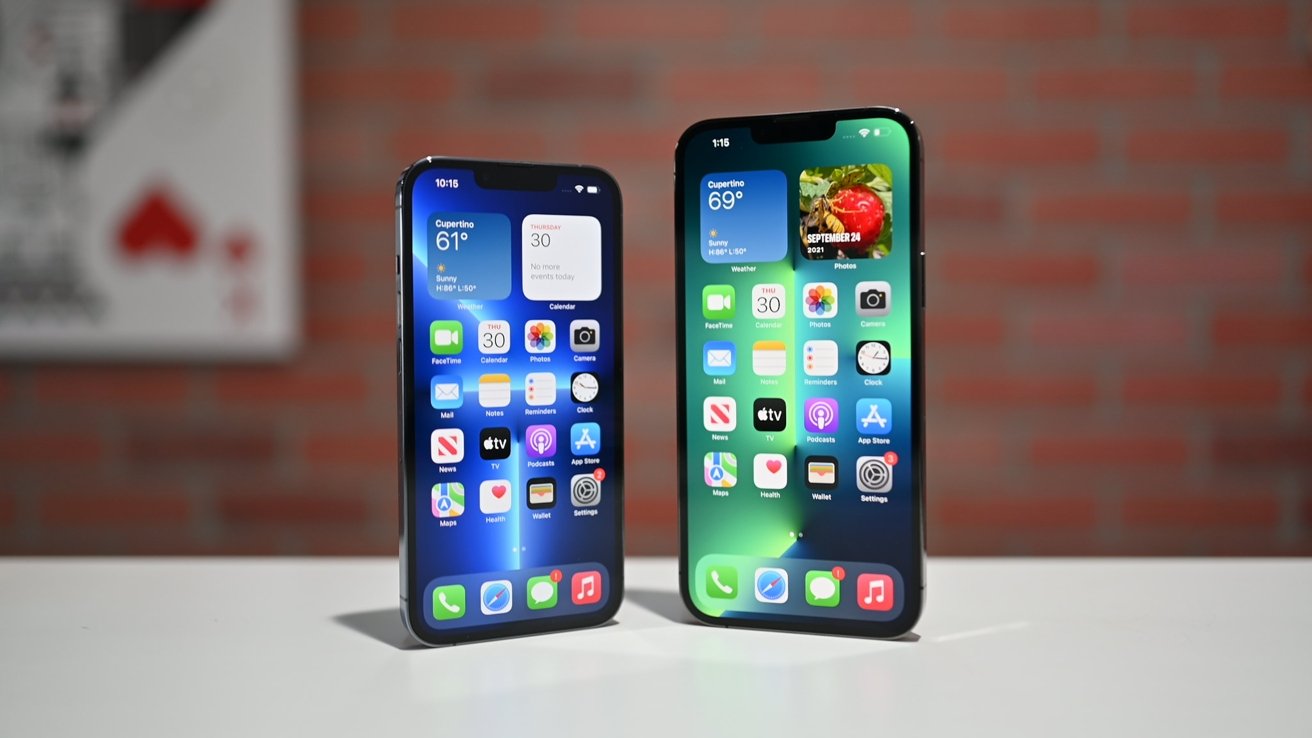 Credit: Andrew O'Hara, AppleInsider
In a note to investors seen by
AppleInsider
, Morgan Stanley lead analyst
Katy Huberty
expects Apple to beat Wall Street consensus when it reports earnings on Oct. 28, driven mostly by robust
iPhone
demand and outperformance in its Services sector.
However, Huberty says that investors are likely to be more focused on guidance for the busy holiday shopping quarter. That's because Apple's September quarter likely only includes a small portion of
iPhone 13
shipments.
As with past quarters, the analyst doesn't expect Apple to provide formal guidance. Although she's upbeat about Apple's December quarter despite supply chain issues, Huberty believes that it's more likely for Apple to speak to segment-level growth trends instead.
On the other hand, potential changes to Apple's
App Store
business model and questions of iPhone growth sustainability could make year-over-year compares difficult.
The analyst has raised her Apple fourth quarter revenue expectations to $88.2 billion, a 36% year-over-year increase that comes in ahead of consensus. The new estimate is higher than her previous forecast of $83.6 billion. Wall Street is expecting Apple to report revenue of $84.8 billion. Huberty says her new estimate is based on higher iPhone, iPad, and Mac shipments.
She forecasts Q4 2021 earnings-per-share (EPS) of $1.31, 7% ahead of consensus. That results in a 2021 EPS of $5.69, higher than consensus expectations of $5.57.
Moving forward, the analyst also believes that iPhone production shortfalls are being "overblown," and that investors could still see Apple upside in the December quarter. She maintains her total iPhone shipment forecast of 238.5 million units, but has pushed about 2 million units from the December quarter into the first quarter of 2021.
The analyst also notes that iPhone pricing is likely to be more of a tailwind for Apple than she had anticipated. She believes that iPhone average selling price could hit $883 in 2022, significantly higher than consensus of $824.
Huberty also raises her 2022 revenue estimate to $397.1 billion and EPS to $5.90.
Morgan Stanley is maintaining its overweight rating for Apple and 12-month price target of $168, which implies a 28x price-to-earnings multiple or a 29.5x enterprise value-to-free-cash-flow multiple.
Read on AppleInsider