The best travel apps you need on your iPhone
Posted:
in iOS
edited December 2021
While the last two years haven't been the best for vacations, there's still the opportunity to travel to various locations around the world. Here are some of the best
iPhone
and iPad apps for doing just that.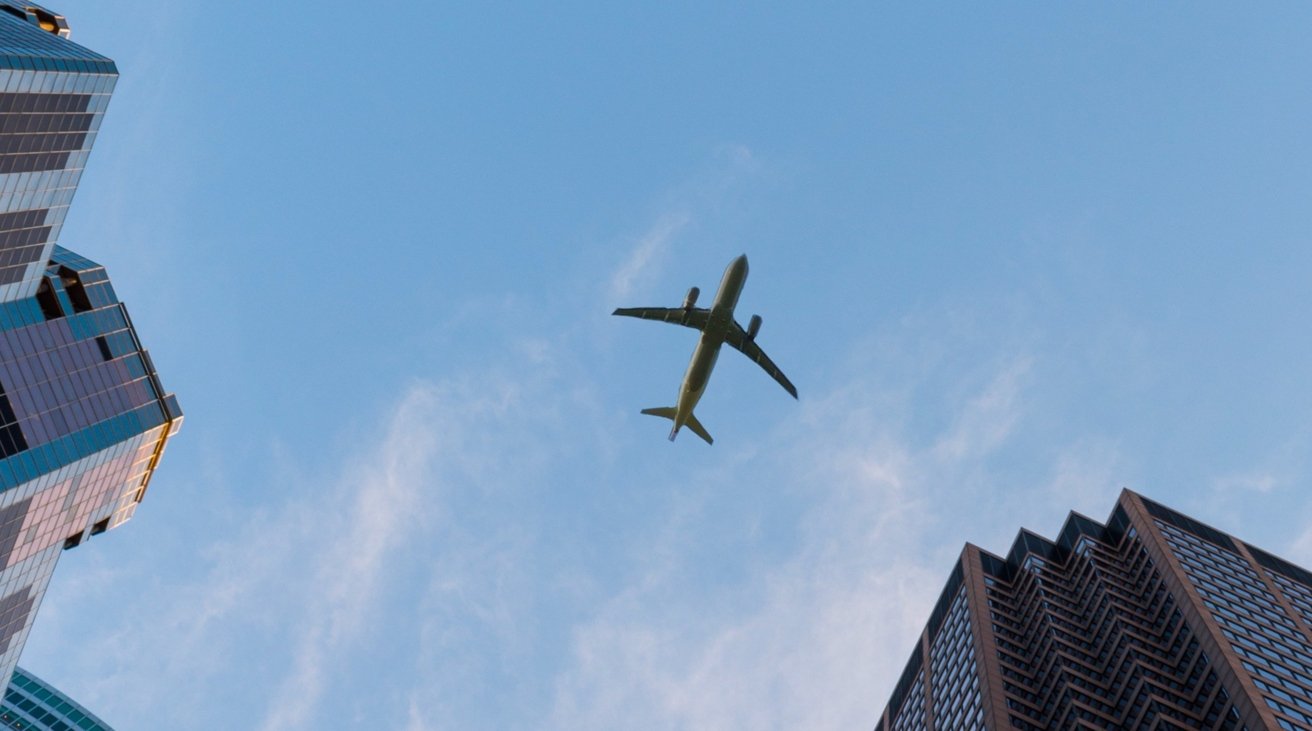 via Cameron Casey/Pexels
Going on holiday to far-off destinations was exciting and challenging until a certain global pandemic made things considerably harder. As the world starts to open itself back up, so is the prospect of travel.
Though you may be limited to within a country's borders or are barred from accessing some territories and potentially face quarantine in others, there's always the chance of going away. And, just like a few years ago, your iPhone will be your best friend for the trip, wherever you decide to go.
These are what
AppleInsider
believes are some of the best apps you can have on your iPhone when traveling alongside Apple Maps.
Google Maps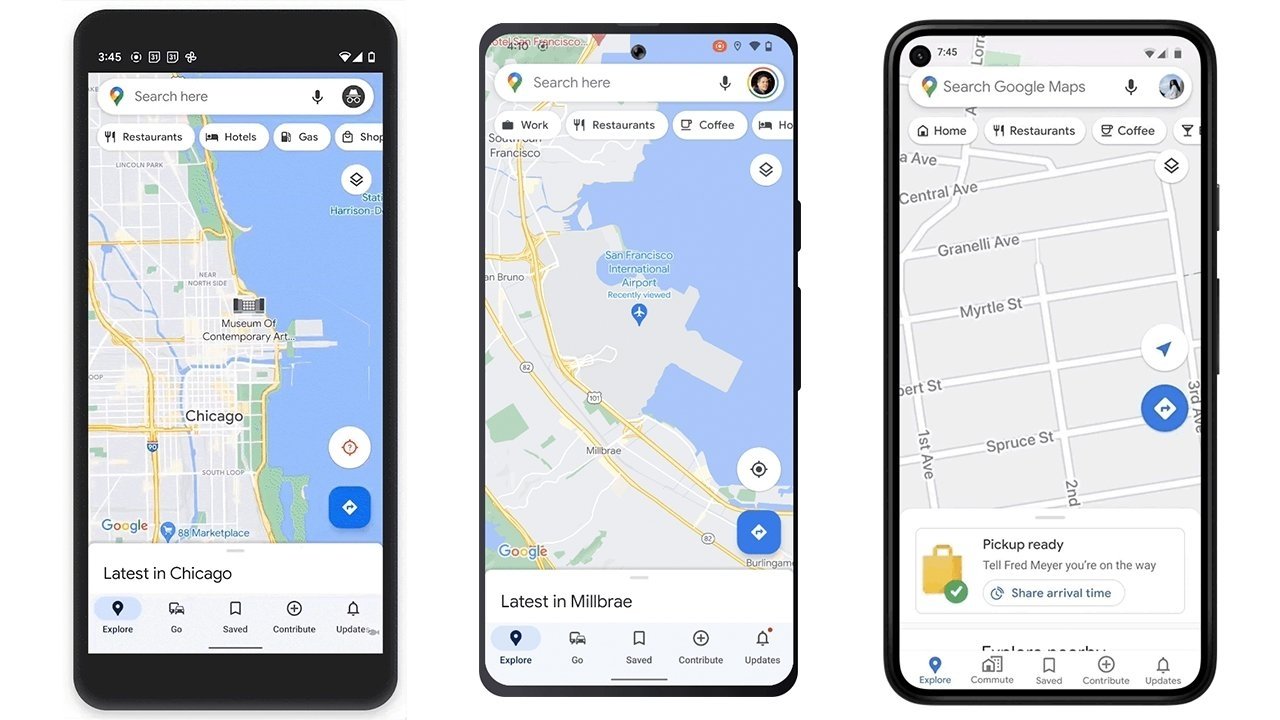 Google Maps is extensive, and importantly has an offline mode.
Navigation apps are extremely useful in travel, not only in getting to your destination but also in traversing a town or city you're unfamiliar with. They're critical and go first on this list ahead of anything else.
It may seem odd to recommend Google Maps over Apple Maps, but there are a few things to bear in mind here. For a start, Google Maps is extremely popular, has been around for quite a bit longer, and has over 220 countries and territories mapped, complete with hundreds of millions of businesses and other locations for you to find.
For international travel, where data plans become expensive or severely limited, the Google Maps offline option is its biggest asset. You can define an area and preload maps before you travel, which can then be used without needing a data connection, potentially saving you money.
Google Maps
is free to download and use and requires iOS or iPadOS 12.2 or later.
Expedia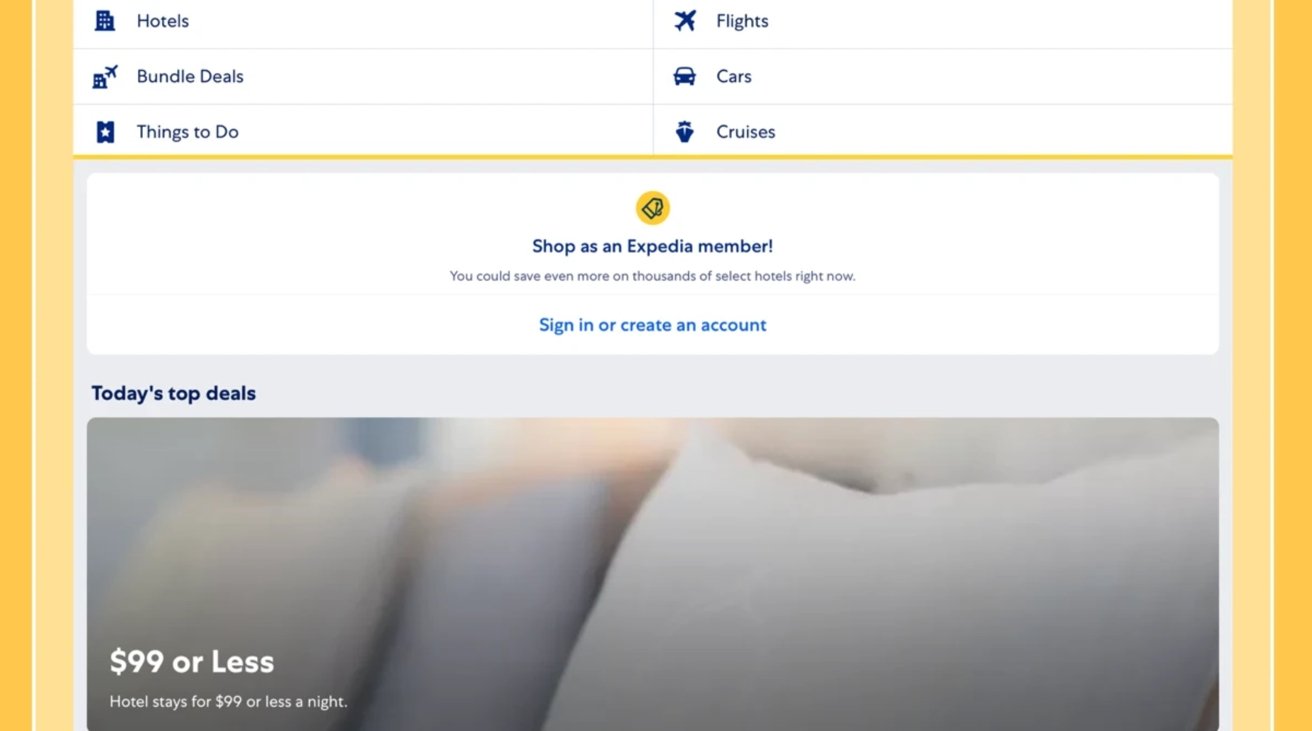 Expedia is a great one-stop app for your flights, hotel, and other travel needs.
If you know where you want to go but don't fancy scouring airlines for flights or trying to track down a great hotel deal, Expedia is an excellent way to sort all that out for you.
Expedia helps you find the perfect flight within your budget, as well as the ability to find and book the right hotel, and if you need it, a rental car. Packages and bundles offer discounts for buying flights and other elements simultaneously versus getting them individually.
The app does more, including offering recommendations to local attractions and getting deals on tours, shows, and theme park entry.
It's also handy in that everything to do with your trip is held within one app, making it a one-stop-shop for all of your travel needs. You'll even get alerts for flight delays and gate changes, as well as any other unexpected alterations to your trip itinerary.
Expedia
is free to download and requires iOS or iPadOS 14.0 or later.
LoungeBuddy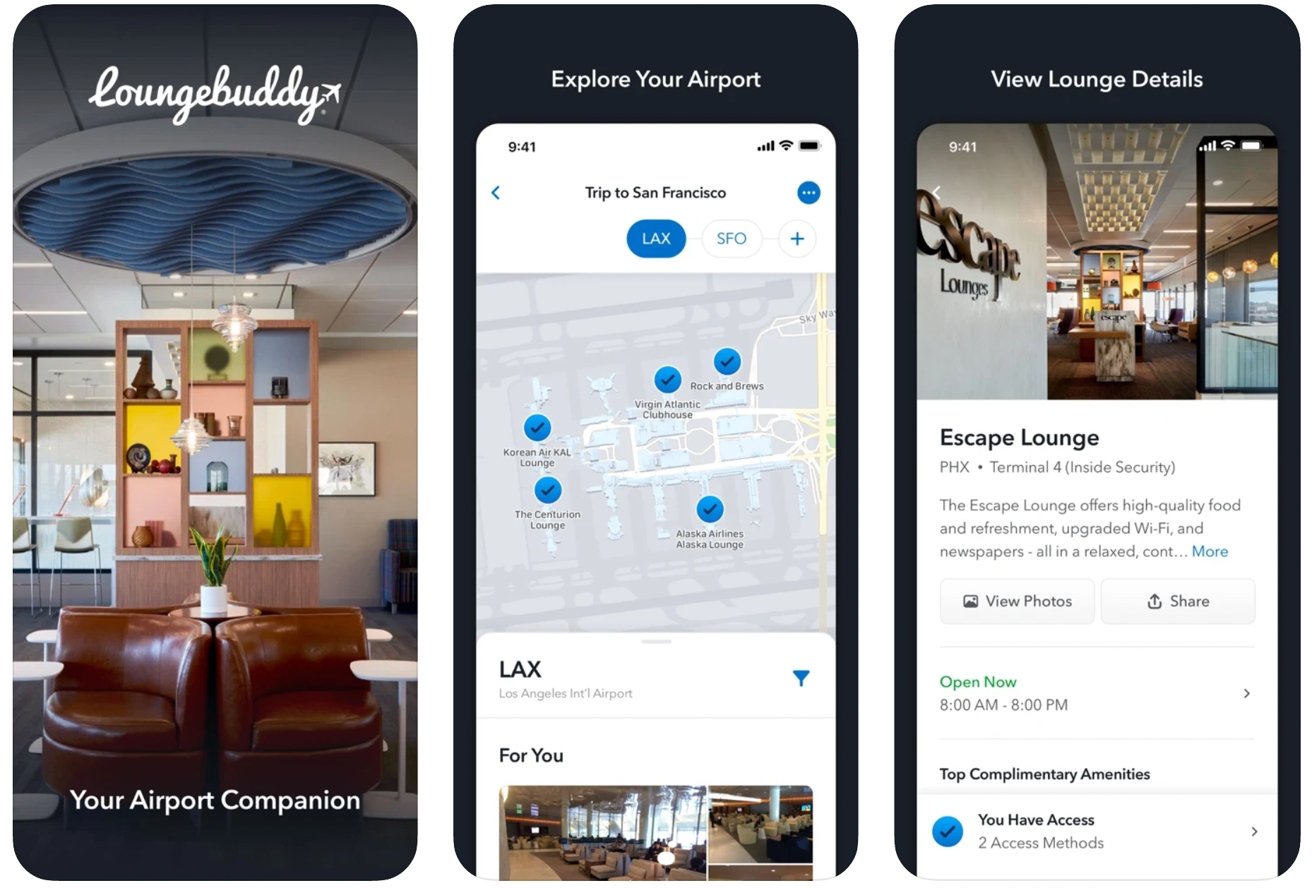 LoungeBuddy can help make your trip to the airport more enjoyable.
Frequent airline passengers may not be that enthralled by busy airports. Airport lounges can offer an escape from the crowds and a relaxing time before you take off, but typically they're only offered as a free service for certain types of plane tickets or if you have a credit card or something similar that provides similar access.
While you may be OK with the idea of paying for a pass to the lounges, there's no guarantee that the lounge you want to enter will allow you in the first place, such as if you're flying on a different airline. It can also be hard to determine what lounges are in a specific airport in the first place.
LoungeBuddy serves as both a guide and a way to quickly buy access to airport lounges so that you can travel in style. The app will tell you what lounges you may have access to based on your trip, class of service, memberships, or credit cards you have, as well as whether it's free or paid.
It also allows users to buy access to hundreds of other lounges in airports worldwide, regardless of the user's status or ticket.
LoungeBuddy
is a free download, requiring iOS or iPadOS 14.3 or later.
Airbnb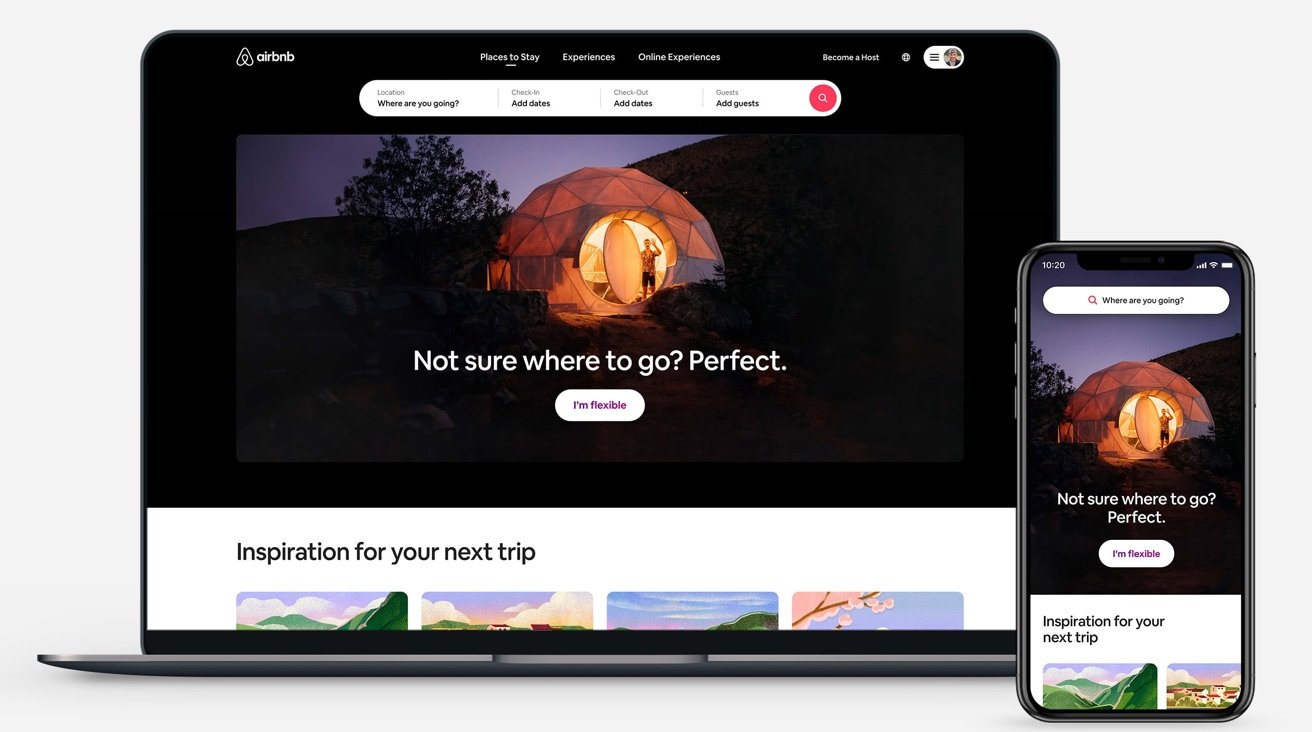 Don't fancy a hotel? Airbnb can help you find a unique place to stay.
If you need a place to stay somewhere, hotels are the obvious choice. However, if you want something a bit more personal and native to the area you're in, you could try Airbnb.
Offering access to many locations, ranging from secluded beach houses to apartments in the heart of a city, the app can get you as close or as far from civilization as you want. You can also stay in unique locations, such as domes and treehouses, that you won't find in more corporate-focused travel sites.
You can get in contact with hosts through the app, as well as local experts who could help make your trip the best it could be by using their knowledge of the area. The app also recommends various experiences you can try out for fun while you're at your destination.
If you're lucky enough to have a property that you could let out and earn a bit of cash, you can do so on Airbnb, which provides support and liability insurance for those choosing to become a host.
Airbnb
is free to download and requires iOS or iPadOS 14.0 or later.
Google Translate

Google Translate will tell you what signs and text means, even from a live camera feed.
In a similar vein to the Google Maps recommendation, we're recommending Google Translate over Apple's Translate app. In short, it's because Google's heavily-developed service is far more helpful.
Offering translations between 108 languages by typing, it also includes other ways to translate, including verbal conversations, handwriting, and photos. There's even a live instant translation feature, managed by using your iPhone's camera and superimposing translations of words on top of the live video feed.
This is extremely useful for immediacy, such as reading a menu or looking at signs, as it'll help you understand what's happening extremely quickly.
Again, the best part is that there's an offline mode for translations without Internet for 59 languages. So long as you preload the languages at home before you go, you're saving on data costs.
Google Translate
is free to download and requires iOS and iPadOS 12.4 or later.
Read on AppleInsider