Four new iPhone 14 models show what to expect in the fall
Posted:
in iPhone
edited April 2022
Aluminum models of the
iPhone 14
range offers a first look at what the next flagships could look like -- minus an "iPhone 14 mini."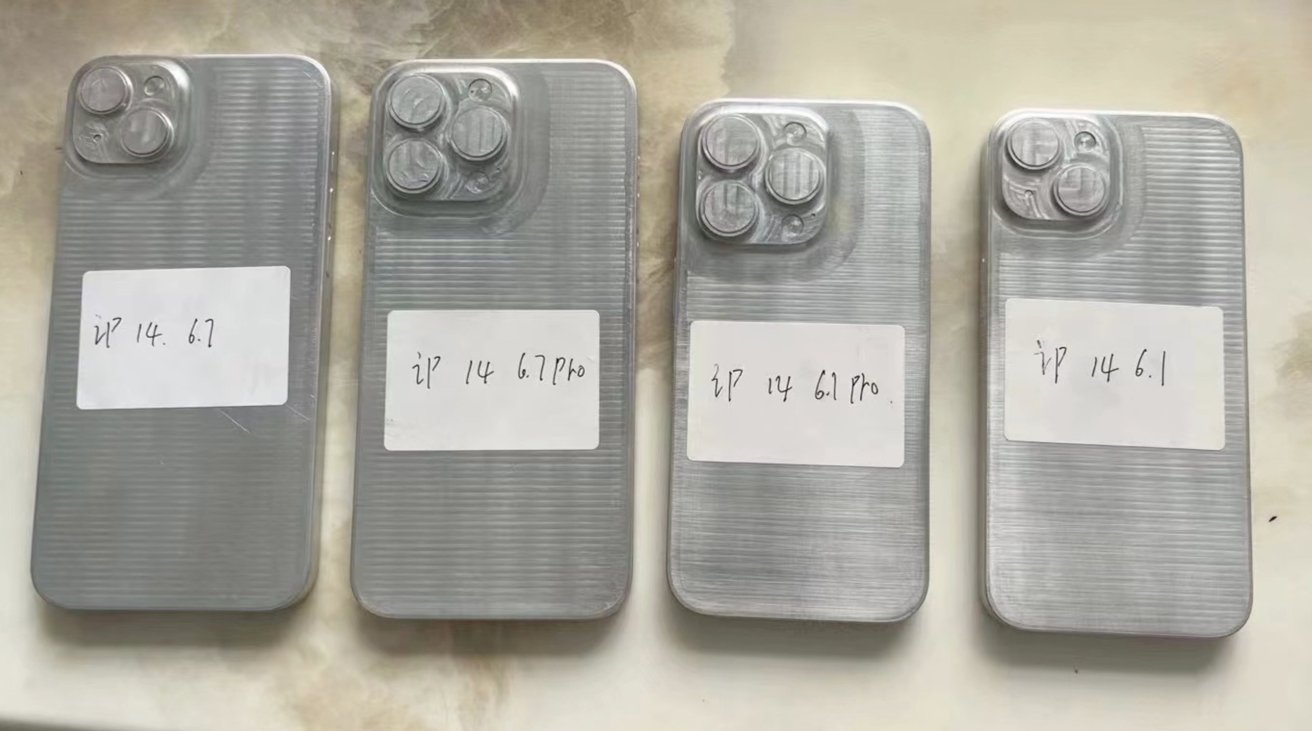 As
rumors
about Apple's next smartphone releases raise to fever pitch, physical models for the smartphones start to surface. In one example from Monday, models for the iPhone 14 and iPhone 14 Max show that there's little more to learn beyond existing renders.
Posted to
Weibo
by Quick Review Lab, the four models show the burr marks left from machining, with each also labeled to show their model and screen size. The normal and Pro versions each consist of versions with a 6.7-inch screen and a 6.1-inch screen, indicating the loss of the Mini model.
The other big takeaway from the models is the potential difference in size of
camera bump
. The Pro models, fitting in three camera lenses, have a much more pronounced bump than the two-camera versions.
Despite seemingly more impressive, physical models tend to follow the same specifications that surface in rumors and schematic leaks, making them not much different to speculative renders, including those created for
AppleInsider
.
Physical models do offer the advantage of providing a form of tactile feedback, namely you can potentially hold a model. Such items are often made for accessory producers, so they can more easily test new products such as cases ahead of time, in order to have products to sell for the iPhone's launch.
Current rumors say the Pro models will sport an updated pill and hole-punch design on the display, creating
small holes
for the camera system to see the world instead of relying on a notch. The aforementioned
loss of the Mini
model is also expected to be replaced by the larger version, which could be referred to as the "iPhone 14 Max."
Read on AppleInsider