Satechi Magnetic Wireless Car Charger review: A reliable MagSafe-compatible charger
Satechi's Magnetic Wireless Car Charger is a great piece of kit to add to your ride and is a perfect
iPhone
companion when paired with wireless CarPlay.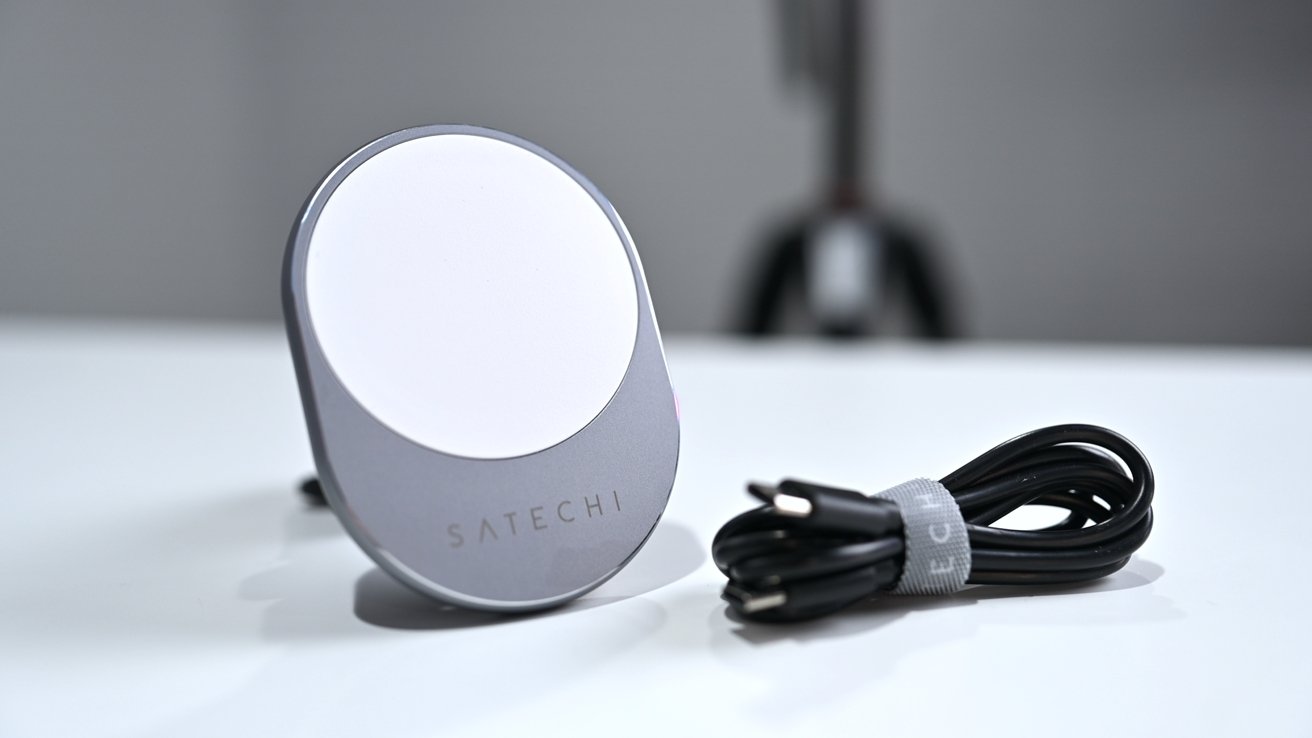 Satechi Magnetic Wireless Car Charger
MagSafe
is one of the more notable user-facing features that debuted with
iPhone 12
before making its way to the
iPhone 13
line. It's great for connecting batteries, wallet, and various other accessories, and in the car, it also makes a great wireless charger.
When choosing a wireless car charger, there are always compromises. A vent mount is nice in the summer as the circulating AC can help keep your phone cool, but it also poses an issue in the winter when your car's heater can cause your phone to overheat.
If you go with a dash or windshield mount, they have issues when you're in direct sunlight. Our preference is usually the vent mount, so we can shut off that single vent when using the car's heater.
A modern design
Satechi has taken the aluminum design aesthetic it employs with most of its desk peripherals and brings it into your car. Its MagSafe-compatible car charger has a lightweight all-aluminum body.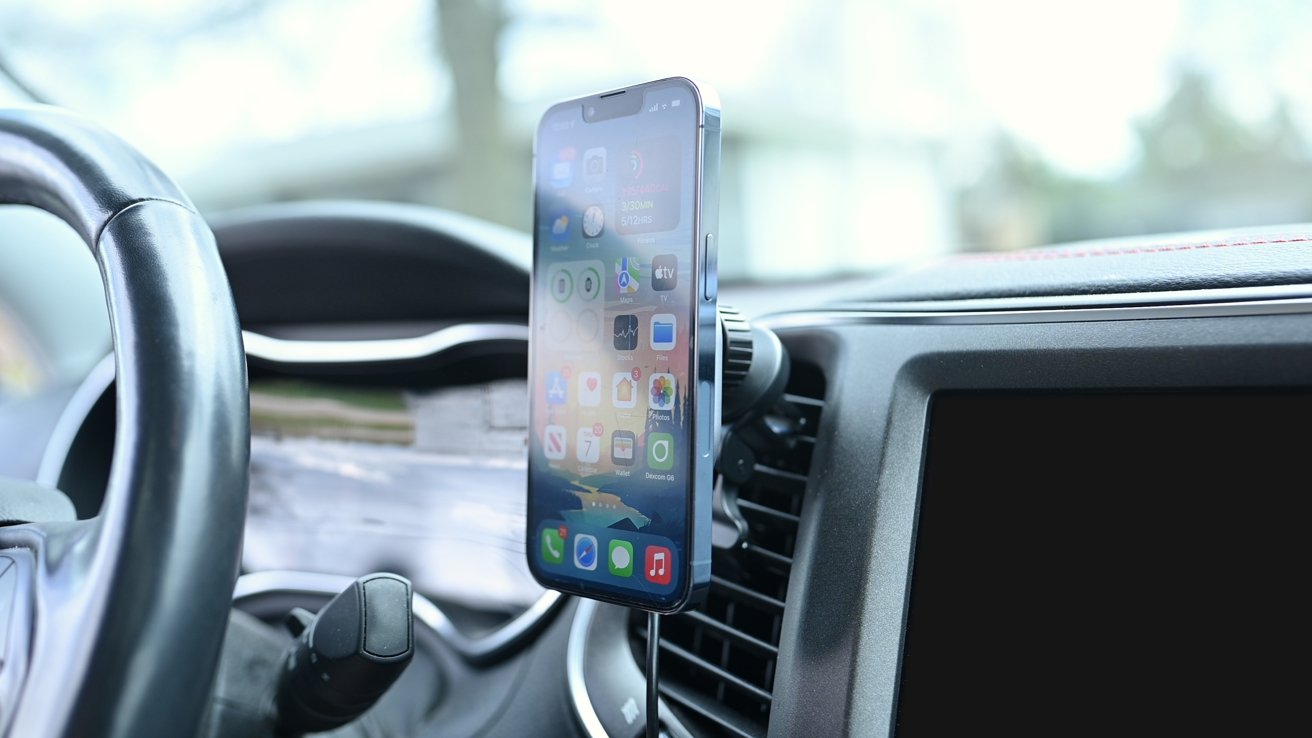 Our iPhone 13 Pro on the Satechi Magnetic Wireless Car Charger
It looks like a light space gray finish with highly-polished chamfered edges encompassing the front. Satechi kept the design compact, opting for an oval shape just barely larger than the magnet itself.
Our primarily daily driver is an
iPhone 13 Pro
which is plagued by an oversized camera bump that continuously causes issues with accessories. We've tested other car chargers that connect magnetically that will fit all iPhone 12 and iPhone 13 models -- sans the Pro.
The bump is too close to the MagSafe connector and prohibits a proper connection. Here, Satechi only has a thin border along the top, allowing for a perfect fit, even with a case.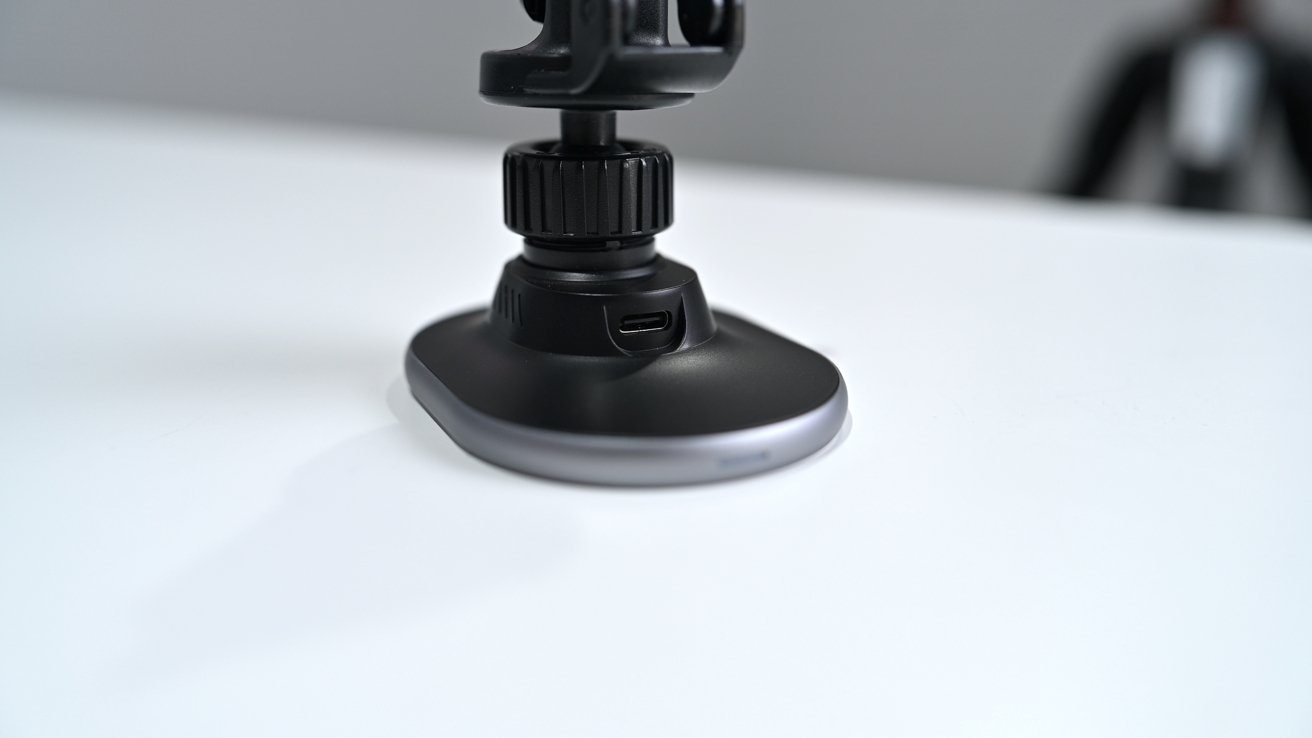 Satechi Magnetic Wireless Car Charger USB-C port
On the bottom of the charger is the USB-C input that connects to the included
USB-C
to USB-C cable. Even though the body is metal, the back and the vent connector are plastic.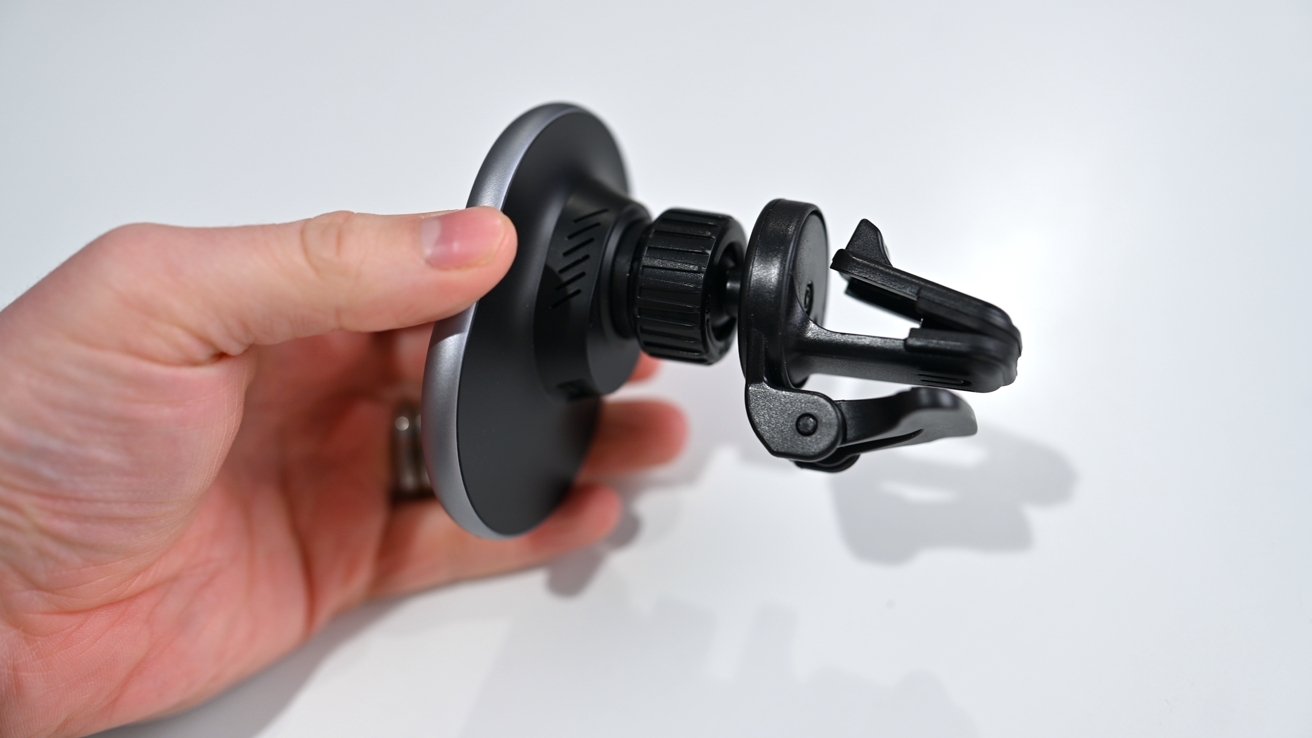 Satechi Magnetic Wireless Car Charger clip
Car mounts come in many styles, and this happens to be of the vent mount variety. A ball joint on the back has a removable collar, which you tighten to lock the charger at the angle you desire.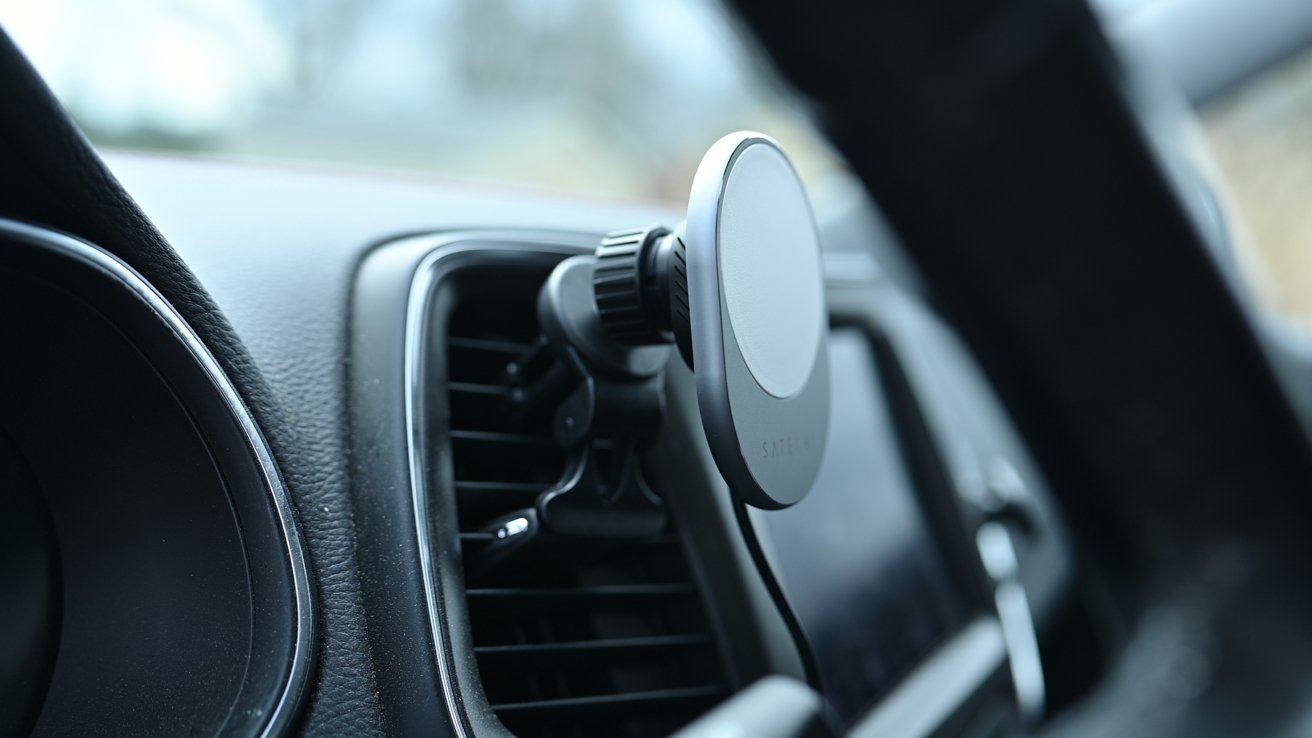 Satechi Magnetic Wireless Car Charger in the car
A clip attaches the mount to your vehicle's air vent, with a gentle push down from the top enabling it to grip the vent's slats. A small adjustable arm sits below to provide additional stability while driving.
Be sure to have enough power
Satechi has opted not to include a power adapter for its magnetic charger in the box. Instead, Satechi surmises that most cars produced in the last few years include their own USB ports. Using a USB-C to USB-A cable with your car's port should provide enough power.
The magnetic car charger requires 12W of power over USB to charge at the full 7.5W. Less power will still charge your phone, albeit slower.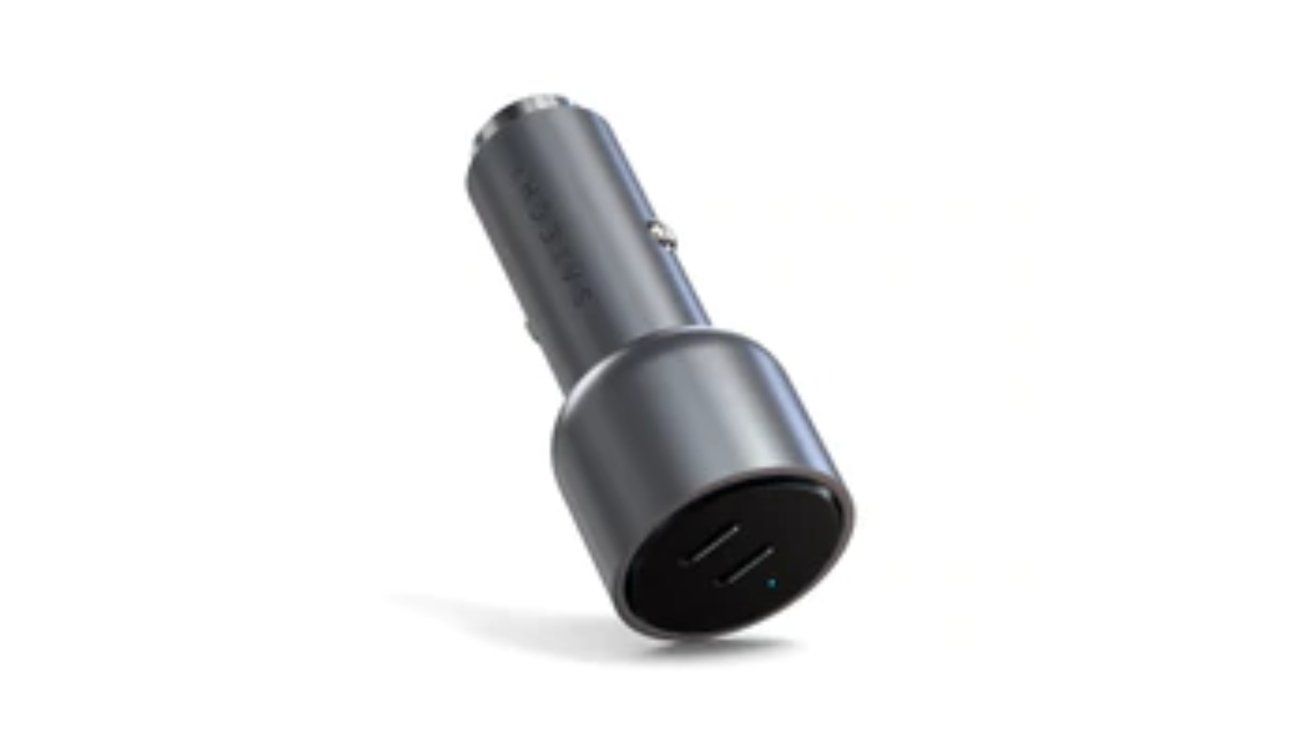 Satechi's dual 40W USB-C car charger
If you do need a power supply, Satechi has one of its own. We'd recommend the Satechi Dual USB Car Charger, which too has an aluminum design and two USB-C outputs for a combined total output of 40W.
That's more than enough juice for this magnetic charger but can also power up a secondary device at 20W.
Should you buy the Satechi Magnetic Car Vent Mount?
It would have been great to have an official, Apple-certified MagSafe charger to mount in our cars, but at the moment, that doesn't exist. We're left with glorified Qi chargers that charge at half the rate.
With Qi chargers as our only option, it's hard to hold it against Satechi. It's working within existing limitations to create the best car charger it can for iPhone 12 and iPhone 13 devices.
The aluminum design elevates it above all the primarily plastic chargers that have flooded the market. A detachable cable also means you can use any USB-C cable you'd like, including swapping the included one for a longer or shorter version.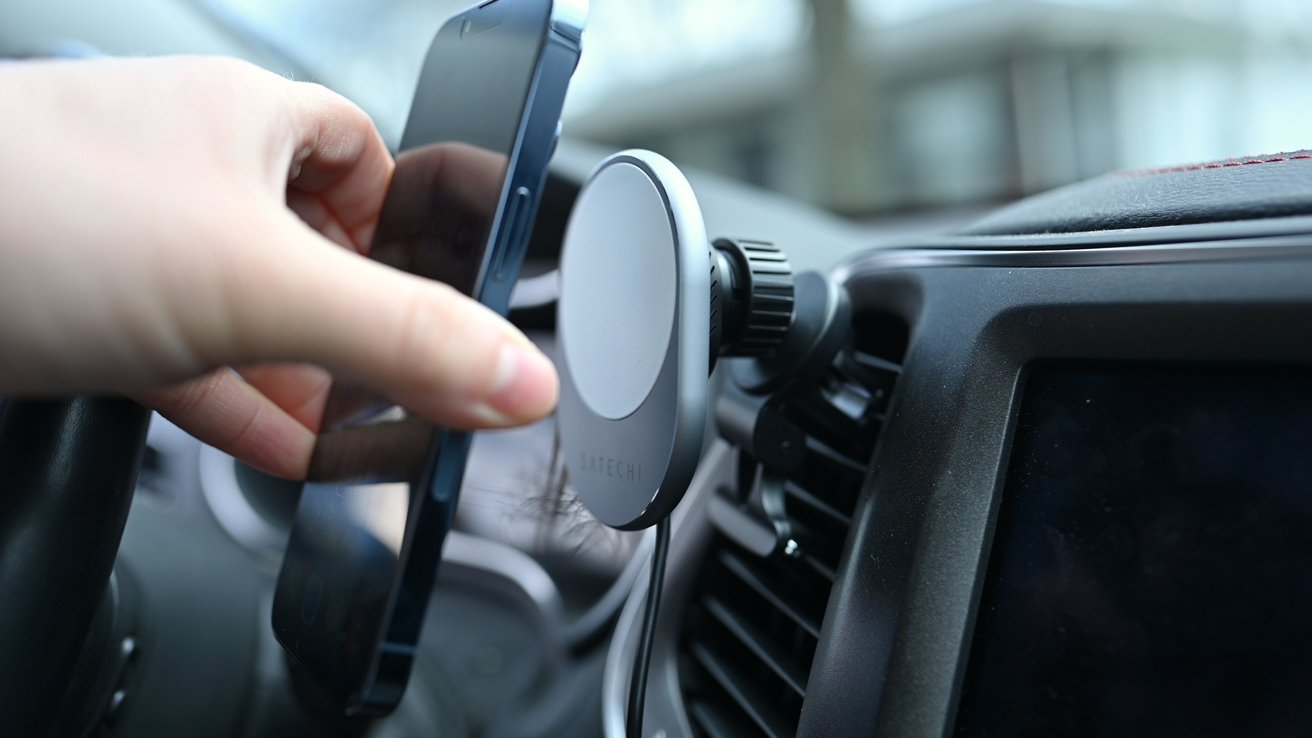 Satechi Magnetic Wireless Car Charger
In our testing, the Satechi car mount holds onto our phone well, charges efficiently, and secures to our vent. It absolutely tops our list for car chargers.
Pros
Sleek aluminum body looks great
Compact and lightweight
Small enough to work with iPhone 13 Pro
Removable USB-C cable
Cons
May need to provide a power supply
No official MagSafe option available
Rating: 4 out of 5
Where to buy
Grab Satechi's capable magnetic wireless car charger for yourself from either
Amazon
or
Satechi's website
for $44.99.
Read on AppleInsider