Compared: Apple 2022 iPhone SE vs Google Pixel 6a
Posted:
in iPhone
edited August 2022
Google's introduction of the Pixel 6a pits its latest Android smartphone squarely against Apple's
iPhone SE
, but is it enough to pull away potential iPhone buyers over to the other side?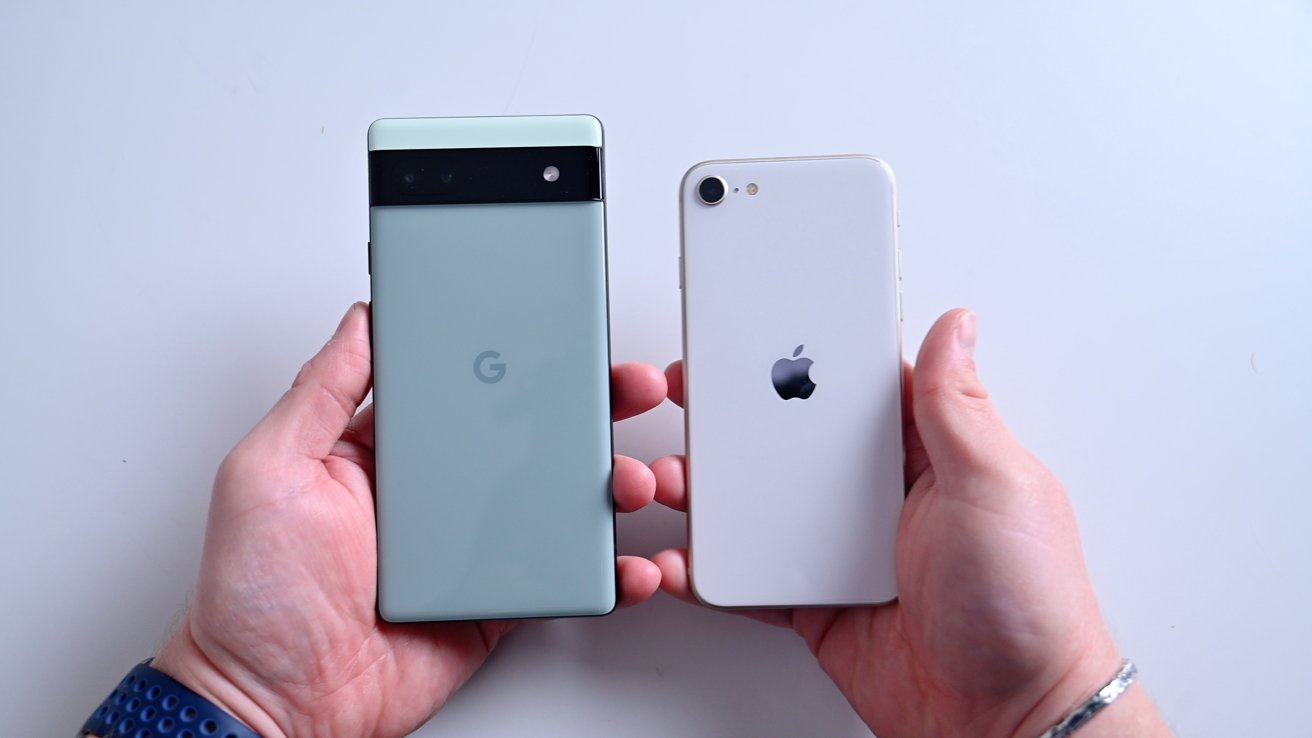 Google Pixel 6a (left), iPhone SE (right)
Revealed
during Google I/O
, the Google Pixel 6a is a smartphone that is similar in concept to the iPhone SE in terms of ethos. To provide consumers with a smartphone that offers the performance of flagship smartphone models but with cut-down specifications and size to bring it down to a more wallet-friendly price.
This is a practice that both Apple and Google have adopted for their lines, with the third-generation iPhone SE updated in 2022 to include 5G connectivity, among other alterations. The Pixel 6a carries over from the Pixel 5a, with this year's version including a change in the chip as its main upgrade.
Though both are in the same price and concept ballpark, each company's smartphone offerings differ significantly.
Specifications
Specifications
iPhone SE (Third Generation)
Google Pixel 6a
Price (starting)
$429
$449
Dimensions (inches)
5.45 x 2.65 x 0.29
6 x 2.8 x 0.35
Weight (ounces)
5.09
6.3
Processor
A15 Bionic
Google Tensor with Titan M2 Security Co-Processor
Storage
64GB,
128GB,
256GB
128GB

Display type
4.7-inch Retina HD
6.1-inch OLED
Resolution
1,334 x 750 at 326ppi
1,080 x 2,040 at 429ppi
True Tone
Yes
No
Biometrics
Touch ID
Fingerprint reader
Connectivity
5G (sub-6GHz),
LTE Advanced,
Dual SIM,
Bluetooth 5.0,
Wi-Fi 6,
NFC
5G (Sub 6GHz),
LTE
Dual SIM
Bluetooth 5.2,
Wi-Fi 6E,
NFC
Rear Cameras
12MP Wide camera
12.2MP Wide camera,
12MP Ultra-wide camera
Video
4K 60fps,
1080p 240fps Slo-mo
4K 60fps,
1080p 240fps Slo-mo
Front Camera
7MP FaceTime HD
8MP
Battery Size
Up to 15 hours
Over 24 hours
Wireless Charging
Qi
No
Colors
Midnight,
Starlight,
(Product)Red
Sage,
Chalk,
Charcoal
Google Pixel 6a vs iPhone SE: Design and Dimensions
The Pixel 6a has an updated appearance that departs from the corner camera bump of the 5a in favor of a camera bar. This brings it closer in design to the Pixel 6, rather than seemingly aping Apple's design choices.
To build with a low price in mind, Google has to make some changes from the
Pixel 6
to save cost. It's got a Gorilla Glass front and an aluminum frame, but the back is made from plastic.
For the iPhone SE, Apple manages to use both a glass front and glass back, along with the aluminum frame.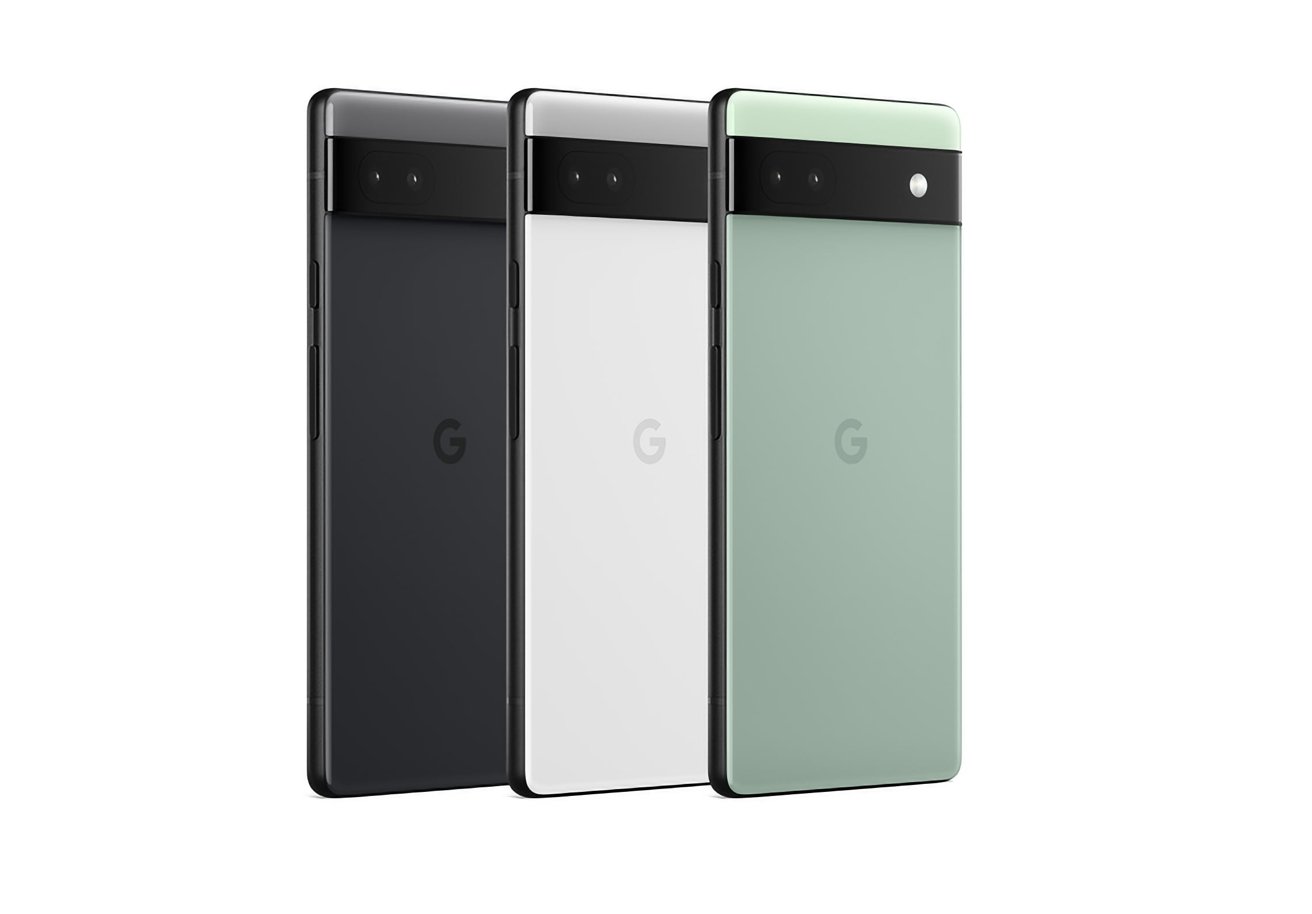 Google has three color options for the Pixel 6a.
The front of the Pixel 6a is pretty clean and modern, with an edge-to-edge display punctuated by a hole-punch camera near the top. The iPhone SE, sticking to its fairly traditional design, has its screen taking up far less of the front but still retains a physical Home button on the chin.
On which is the better device for people with weight and size concerns, the iPhone SE wins here. Its 5.45 inches by 2.65 inches footprint is much smaller than the 6-by-2.8-inch Pixel 6a, with the iPhone also thinner at 0.29 inches versus 0.35 inches.
The size difference also translates into a lighter Apple device, with the iPhone SE weighing in at 5.09 ounces against 6.3 ounces for the Pixel 6a.
Google Pixel 6a vs iPhone SE: Display
The noticeable big difference between the two smartphones is the display, with Google going for a full-screen experience while Apple keeps to a more traditional approach with a prominent chin. This is partially an aesthetic choice for Apple and enables it to keep using the physical Home button on the front.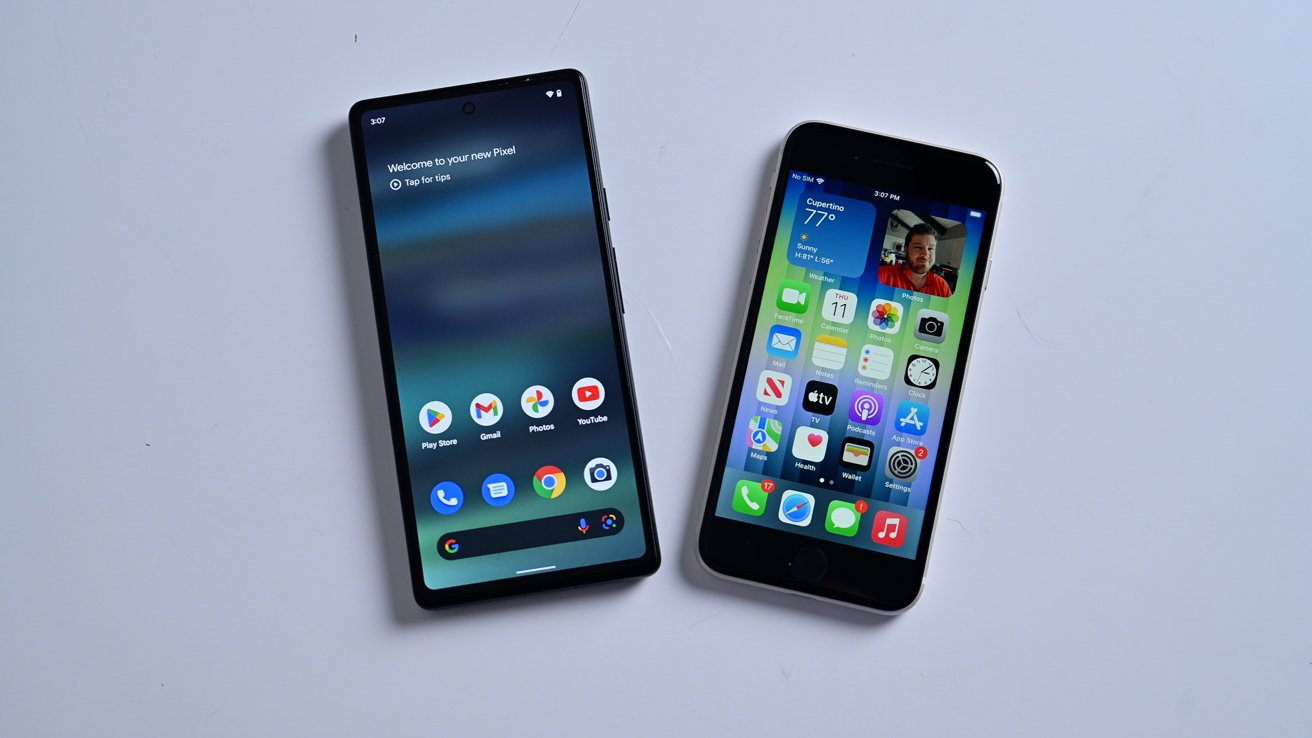 Pixel and iPhone SE displays
This means Apple has a much smaller 4.7-inch Retina HD display, while Google can opt for a much larger 6.1-inch screen.
This also falls into a win column tick for Google regarding resolution. Apple offers 1,344 by 750 pixels, with a pixel density of 326ppi, but Google uses a 2,040 by 1,080 screen, giving it a density of 429ppi.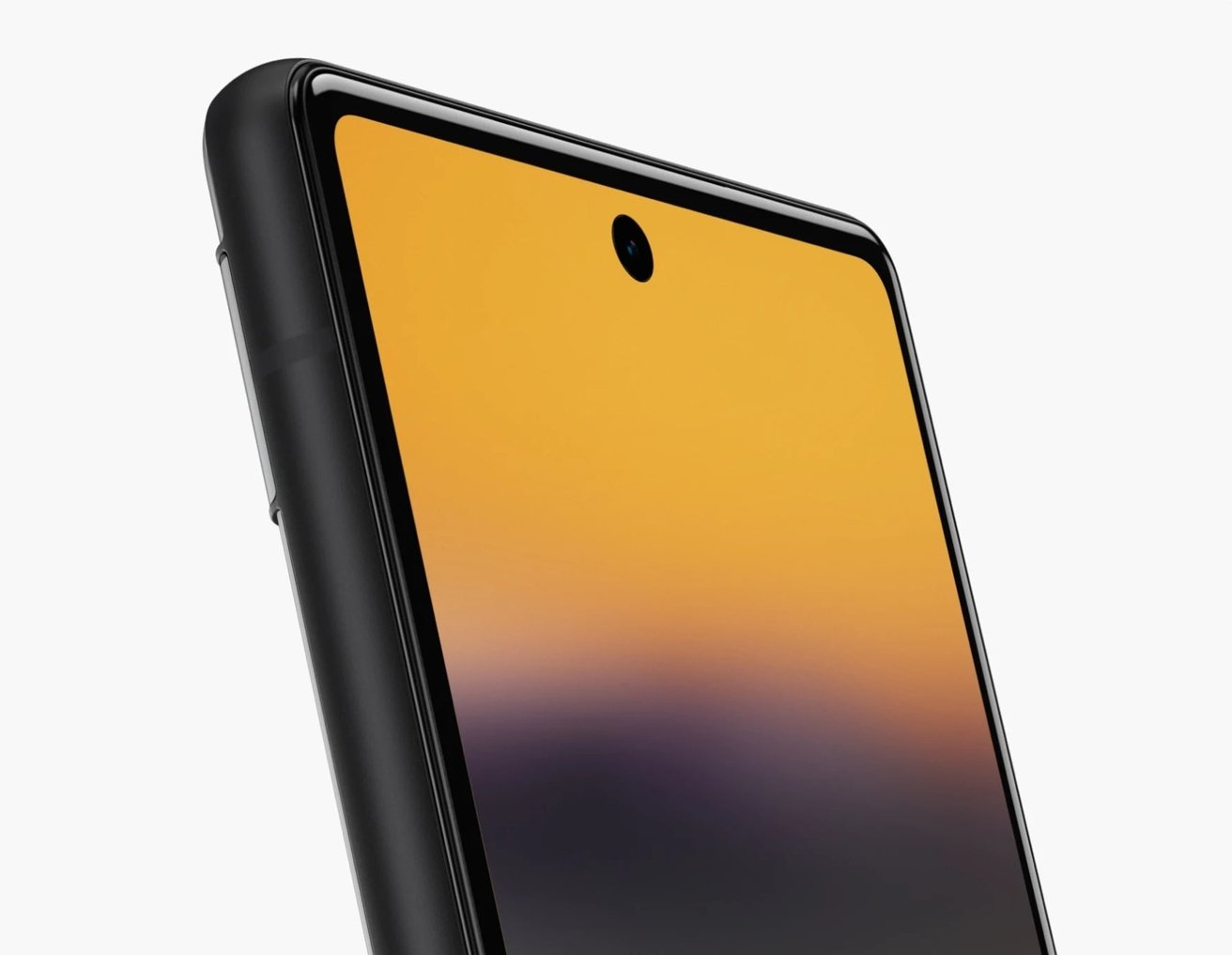 The Google Pixel 6a uses an OLED screen, complete with hole-punch camera.
Google also wins out on technology with its use of an OLED screen instead of an LCD panel, as used in the iPhone SE. You get a 1,000,000:1 contrast ratio, 24-bit depth and 16 million colors, and HDR support.
That screen is also an always-on display, complete with Google's "At a Glance" and "Now Playing" features to give users the info they need quickly.
The iPhone SE has a much more modest contrast ratio of 1,400:1, though it does have True Tone and Wide Color (P3) support. The 625 nits of brightness from the iPhone SE's screen is adequate but probably doesn't match the Pixel 6a's peak brightness from using OLED, though Google doesn't say what that level is.
Google Pixel 6a vs iPhone SE: Performance
Inside the iPhone SE is an A15 Bionic, Apple's chip used by the iPhone 13 family of devices. That means it has a hexa-core chip with two high-performance cores and four efficiency cores and a quad-core Apple-designed GPU, a fifth-generation Neural Engine, an excellent image signal processor, and 4GB of memory.
While Google went for a Qualcomm Snapdragon chip in the Pixel 5a, it has joined Apple in using its top-tier chip choice from the flagship in the value-oriented release.
This time, Google has gone for its chip design, the Tensor SoC. This chip has two high-performance cores, two mid cores, and four high-efficiency cores, enabling it to be more discerning on what cores it uses depending on the task.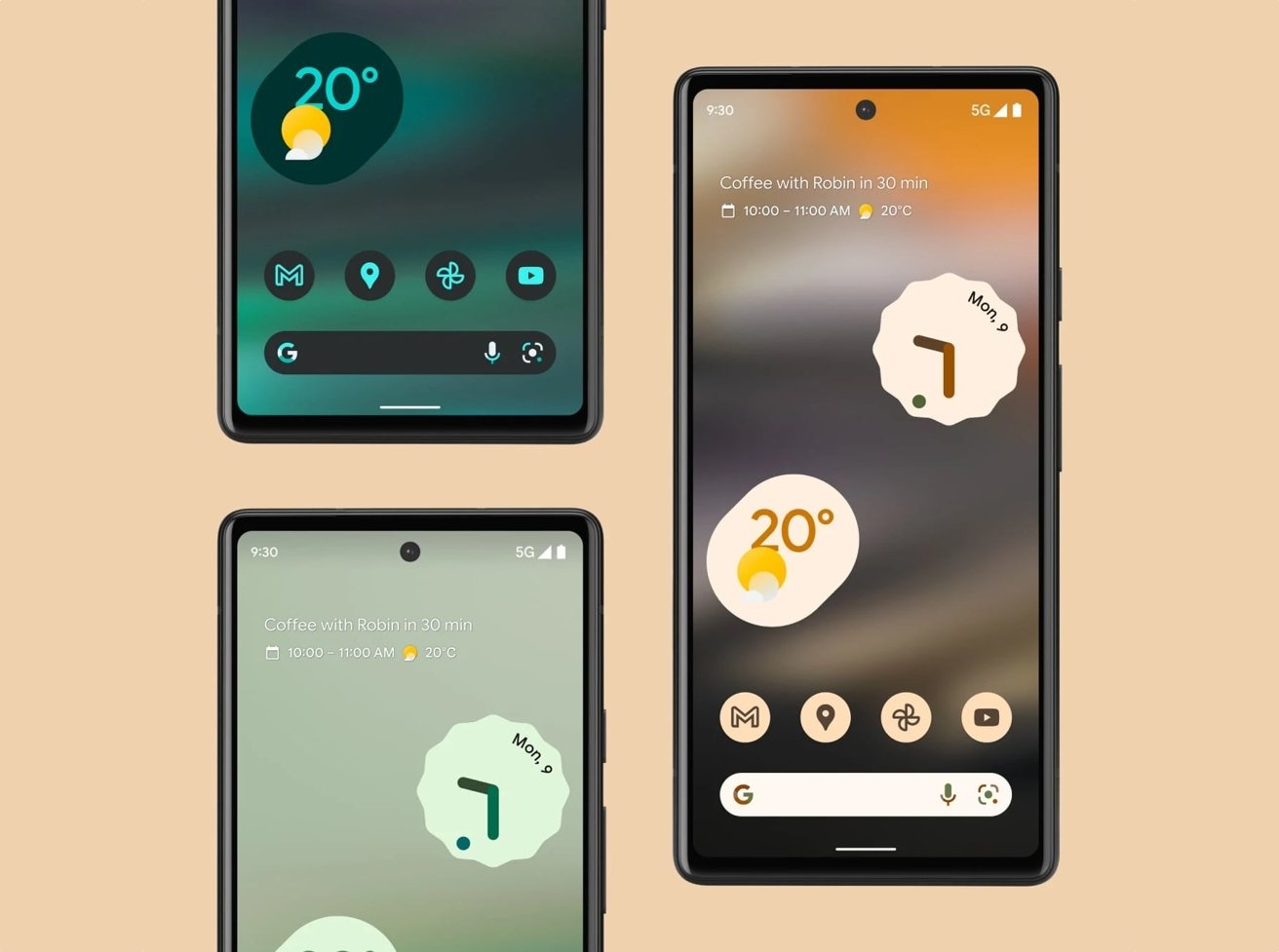 The Google Pixel 6a uses Google's self-designed Tensor chip.
Along with that is a 20-core GPU and the Tensor Processing Unit, or Google's equivalent of the Neural Engine. The TPU is used to perform machine learning tasks in the same way to assist with things like on-device digital assistant processing or computational photography.
Assisting the Tensor chip is 6 gigabytes of memory. This is a lot more than the 4GB in the iPhone SE, but it will be more beneficial for running multiple heavy-duty apps rather than as a purely performance-improving element.
As to which performs better, we turn to Geekbench's results browser since the same Tensor chip is used in the Pixel 6.
According to the single-core benchmark, Tensor manages a score of 1,001 against 1,686 for the A15 Bionic. On multi-core tests, the Pixel 6 gets to 2,740, while the A15 gets to 4,499.
These results do lean in Apple's favor but bear in mind that we're talking about a benchmark tool that, while cross-platform, can still potentially vary between operating systems.
You're getting a smartphone that can more than handle most tasks a user may present it in either case.
Google Pixel 6a vs iPhone SE: Connectivity
When Apple introduced the third-gen iPhone SE, it did so by celebrating its 5G connectivity. That was technically true, as it did work with sub-6GHz 5G networks, but it didn't include the mmWave support that enabled the widely-advertised high-speed element of 5G itself.
It's the same story for the Pixel 6a. While you could get a 5G Pixel 6 with mmWave support, you're limited to sub-6GHz bands for the Pixel 6a.
Both still offer LTE support for areas where 5G has yet to roll out, along with 3G for more rural and underserved areas. Dual-SIM support is also available for each device.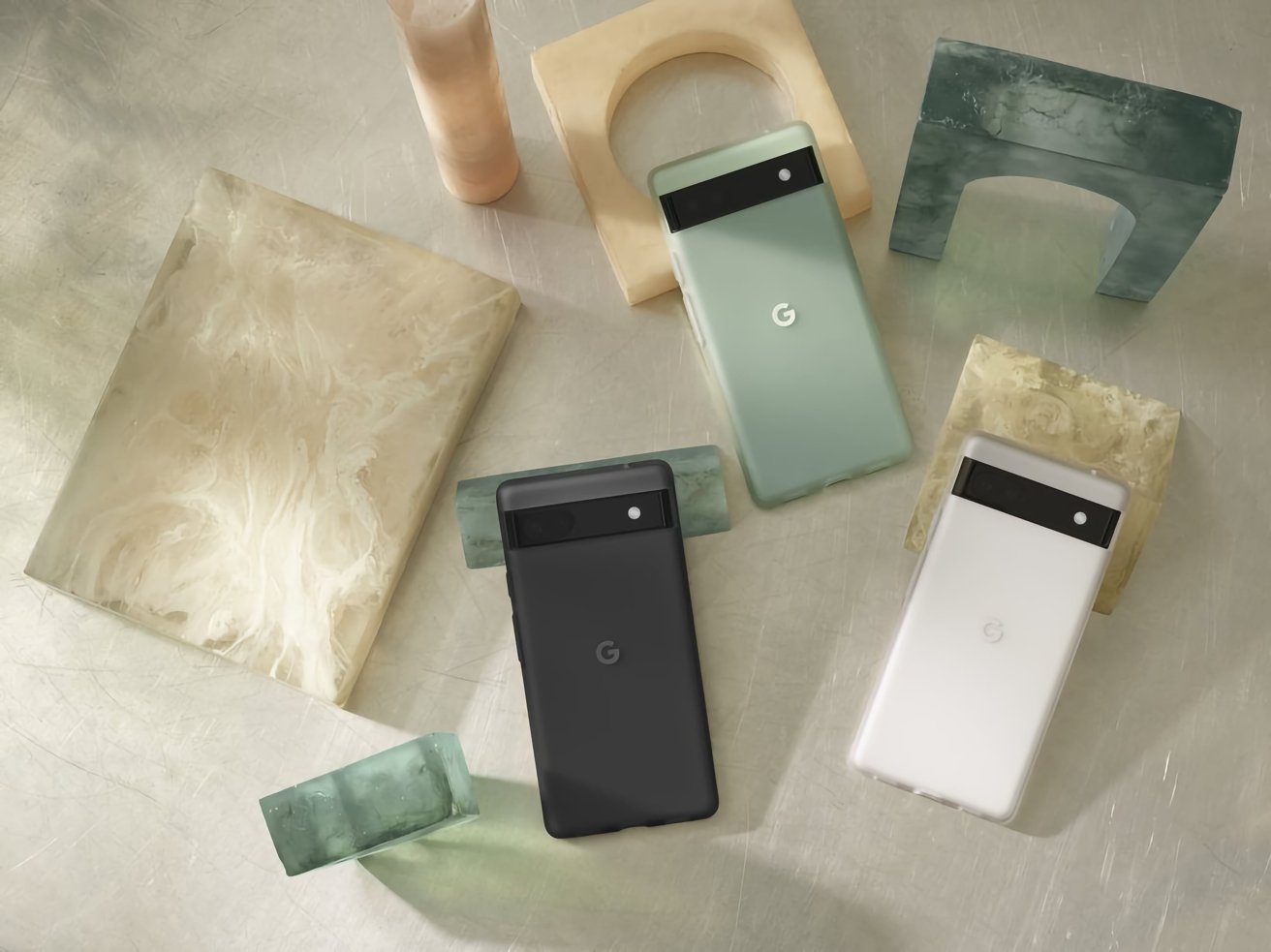 If you have Wi-Fi 6E, the Google Pixel 6a supports it.
On more localized connectivity, Google has pushed forward with improving the networking capabilities, with it able to access Wi-Fi 6E networks versus Wi-Fi 6 support for the iPhone. Bluetooth is also better on the Pixel with Bluetooth 5.2 against 5.0.
It depends more on whether you have sufficiently compatible devices in your home or work.
There is NFC support for both, but with the usual limitations. NFC on Android is more accessible to apps, so it has a wide array of uses. Apple's NFC access is much more limited, but since it is chiefly used to facilitate Apple Pay, it's not a massive problem.
For physical connections, Apple relies on Lightning, while Google uses USB-C.
Google Pixel 6a vs iPhone SE: Cameras
Apple includes a single 12-megapixel ultra-wide camera on the back of the iPhone SE. It has an f/1.8 aperture, optical image stabilization, a 5x digital zoom, and a True Tone flash, with autofocus using Focus Pixels.
Assisting it is Apple's Deep Fusion computational photography features, which include improved image signal processing, Smart HDR 4 support, Photographic Styles, and a smattering of Portrait Mode and Portrait Lighting effects.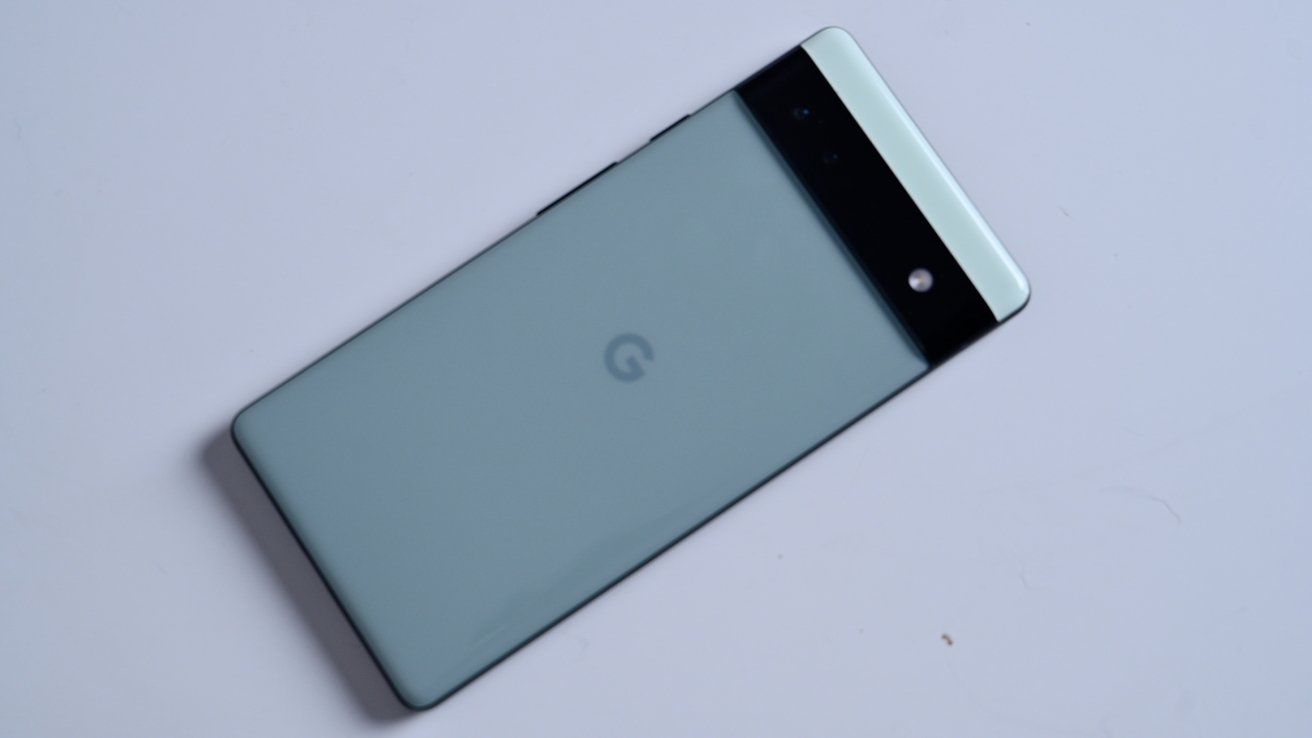 Google Pixel 6a cameras
On the front is a 7-megapixel camera with an f/2.2 aperture, which benefits similarly from computational photography enhancements.
Google includes two rear cameras on the Pixel 6a, with a 12.2-megapixel dual pixel wide camera with an f/1.7 aperture joined by a 12-megapixel ultra-wide version. The former benefits from a sizeable 1/2.55-inch image sensor size and a "Super Res Zoom" of up to 7x.
Both also include optical and electronic image stabilization.
Much like Apple, Google has been working on its computational photography features, including elements such as Magic Eraser to remove items from an image, Face Unblur, Portrait Mode and Portrait Light, and Motion Autofocus.
On the front of the Pixel 6a is an 8-megapixel f/2 fixed focus camera.
On video capabilities, both smartphones can manage 4K 60fps recording and 1080p 240fps slo-mo.
Apple includes video features including optical image stabilization, a 3x digital zoom, QuickTake video, time-lapse video complete with a night mode, cinematic video stabilization, and stereo recording.
Google's Pixel 6a boasts stabilized time-lapse video, astrophotography time-lapse, OIS, "Fused Video Stabilization," a 4K "Cinematic Pan" stabilization feature, 5x digital zoom, stereo recording, and speech enhancement with wind noise reduction.
Google Pixel 6a vs iPhone SE: Battery and Charging
Apple claims its third-gen iPhone SE has enough power to last for up to 15 hours of video playback, up to 10 if streamed, and up to 50 hours of audio playback.
Google's use of a 4,410mAh battery allows it to boast "over 24 hours of battery life." According to the company, that is based on a "mix of talk, standby, and use of other features," with 29 hours found in testing.
It's not a like-for-like comparison, but the takeaway is that the Pixel 6a has decent battery life.
What's more, Google also includes an Extreme Battery Saver mode, which disables features like 5G in favor of prolonging battery life. This can result in up to 72 hours of usage, but your mileage will vary depending on how you use the device.
Both devices include fast charging capabilities, with the iPhone SE taking 30 minutes to get to 50% charge using a 20W adapter and the Lightning port. Google doesn't say how good its fast charge is, but it can charge at up to 18W and is compatible with USB PD 3.0 PPS chargers.
On wireless charging, the iPhone SE does include support for Qi-compatible charging points, though not full-fat MagSafe support. Google didn't include wireless charging in its smartphone.
Google Pixel 6a vs iPhone SE: Other Features
Apple includes stereo playback support for the iPhone SE and features such as Spatial Audio for compatible hardware. The Pixel 6a provides stereo speakers, and with Android 13, it will include its answer for Spatial Audio.
Neither device includes a headphone jack, leaving users to use adapters or Bluetooth for their personal audio needs. This is a bit of a step back for Google, which took time from the 5a launch to
poke fun
at Apple with a promotional video highlighting its headphone jack inclusion.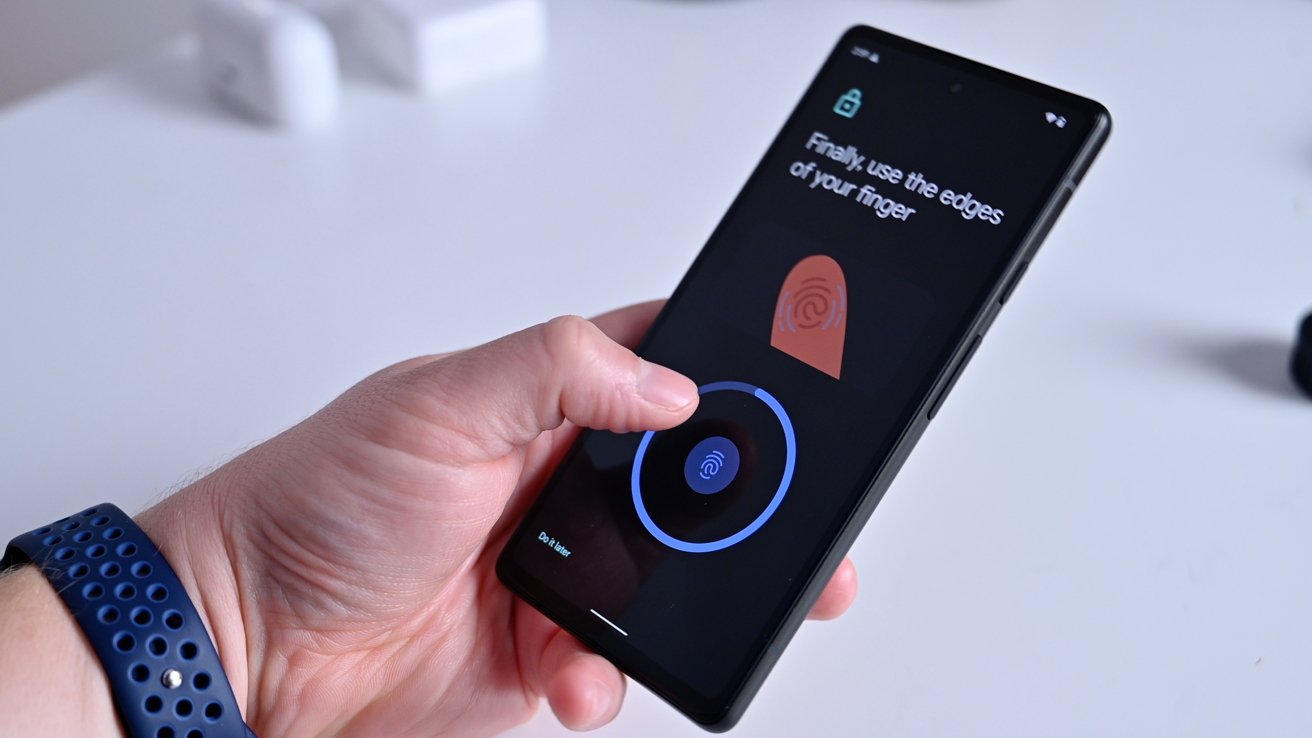 There's an under-display fingerprint reader included in the Google Pixel 6a.
Both smartphones use fingerprint sensors but in different ways. While Apple uses a more obvious Home button and Touch ID, the Pixel 6a uses an under-display fingerprint sensor.
Google Pixel 6a vs iPhone SE: Storage and Pricing
Apple sells the third-generation iPhone in three capacities: 64GB for $429, 128GB for $479, and 256GB for $579.
Google offers only one capacity option for the Pixel 6a at launch, with its 128GB model priced at $449.
Both companies also provide a choice of three color options.
Apple goes for Midnight, Starlight, and (Product)Red, while Google opts for Sage, Chalk, and Charcoal. You get a black/grey option and a white-ish variant in each product line, though while Apple goes for red, Google's Sage goes for light green.
Budget-friendly titans
In the iPhone SE and the Pixel 6a, both Apple and Google aim to cash in on the value end of the smartphone market. Each offers what is effectively the high-performance core of its premium releases, but strategically kneecaps other elements to keep the price at a reasonable level.
There are still quite a few significant differences in what each offers to the consumer, beyond simply iPhone and Android.
A lot of this goes Google's way, with the use of a large and high-resolution OLED display far outclassing the iPhone SE's more limited offering.
Then there are the cameras, with Google offering two rear cameras to the solitary shooter on the back of the iPhone SE. Both companies have a deep fascination with computational photography, so while that element may be comparable, having an extra camera is undoubtedly in Google's favor.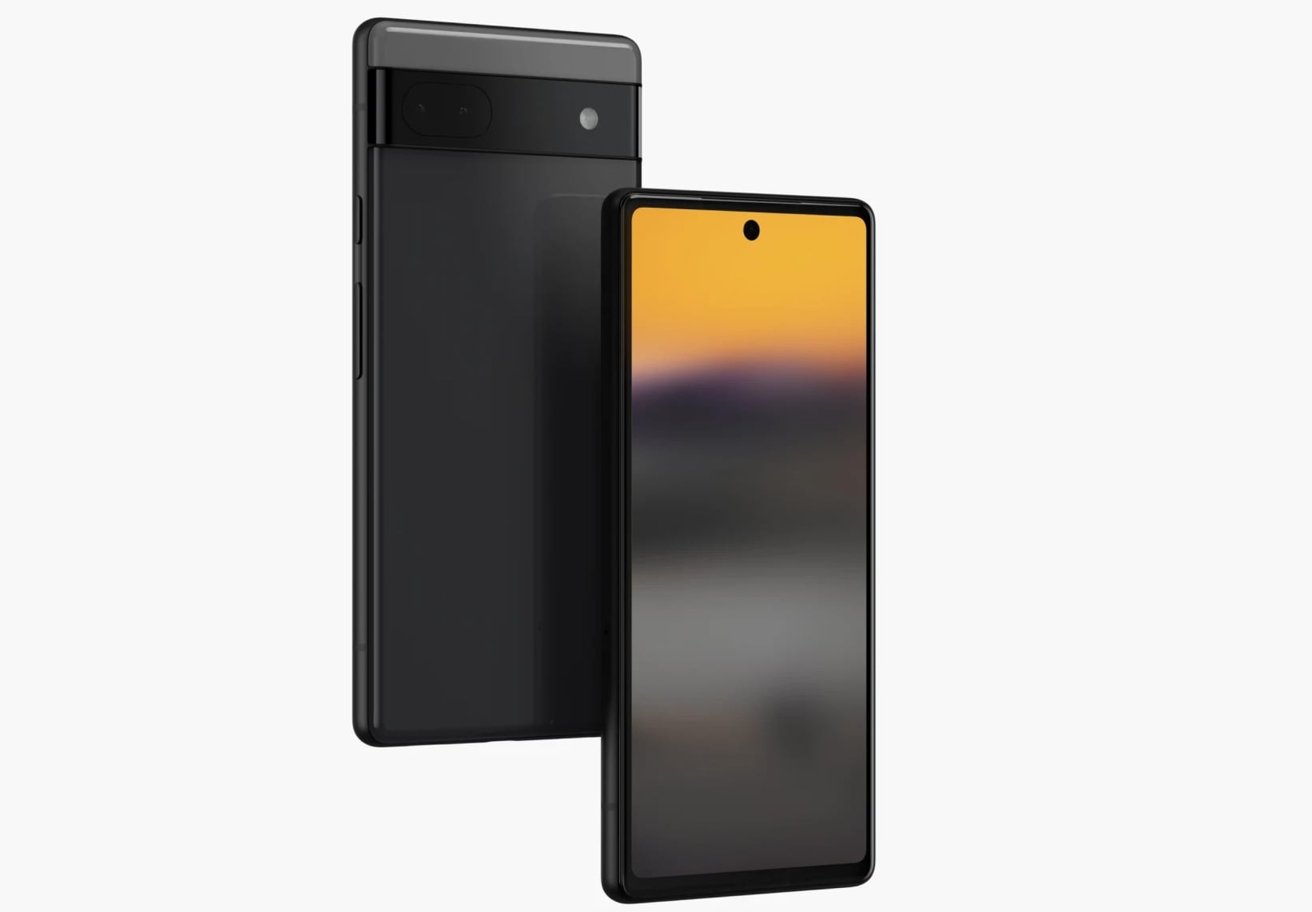 It's hard not to like the Google Pixel 6a at its low price.
It may be more apt to put the Google Pixel 6a against the
iPhone 13
mini, which has the better display and dual cameras on the back. At $699 for the lowest-priced option, that puts the price in Google's favor.
So, with an older display technology and one rear camera, what doe the iPhone SE offer that Google doesn't? A smaller and lighter device and the prestige of the Apple ecosystem and of being an iPhone.
Google's offerings will always be comparable to Apple's equivalents in various central ways. However, it's always going to be an Android device, which can be a turnoff for some smartphone users.
Anyone who fancies getting an iPhone will most likely go for the iPhone SE over the Pixel 6a simply because they will want an iPhone.
To Apple, the Pixel 6a shows that the search giant can still offer hardware that competes, or sometimes outclasses, its iPhone offerings. It may be Android-based, but Apple certainly has competition, even at the value end of the price spectrum.
Where to buy
Google will be releasing its Pixel 6a on July 28, with it to go on sale in the United States, Australia, Canada, France, Germany, Ireland, Italy, Japan, Puerto Rico, Singapore, Spain, Taiwan, and the United Kingdom.
Preorders for the Pixel 6a will start from July 21, with
Amazon accepting orders
.
Read on AppleInsider