Apple launches new Apple Watch Pride Edition bands, faces
Apple has launched its new Pride Edition
Apple Watch
bands, and watch faces, released in support of the global LGBTQ+ community.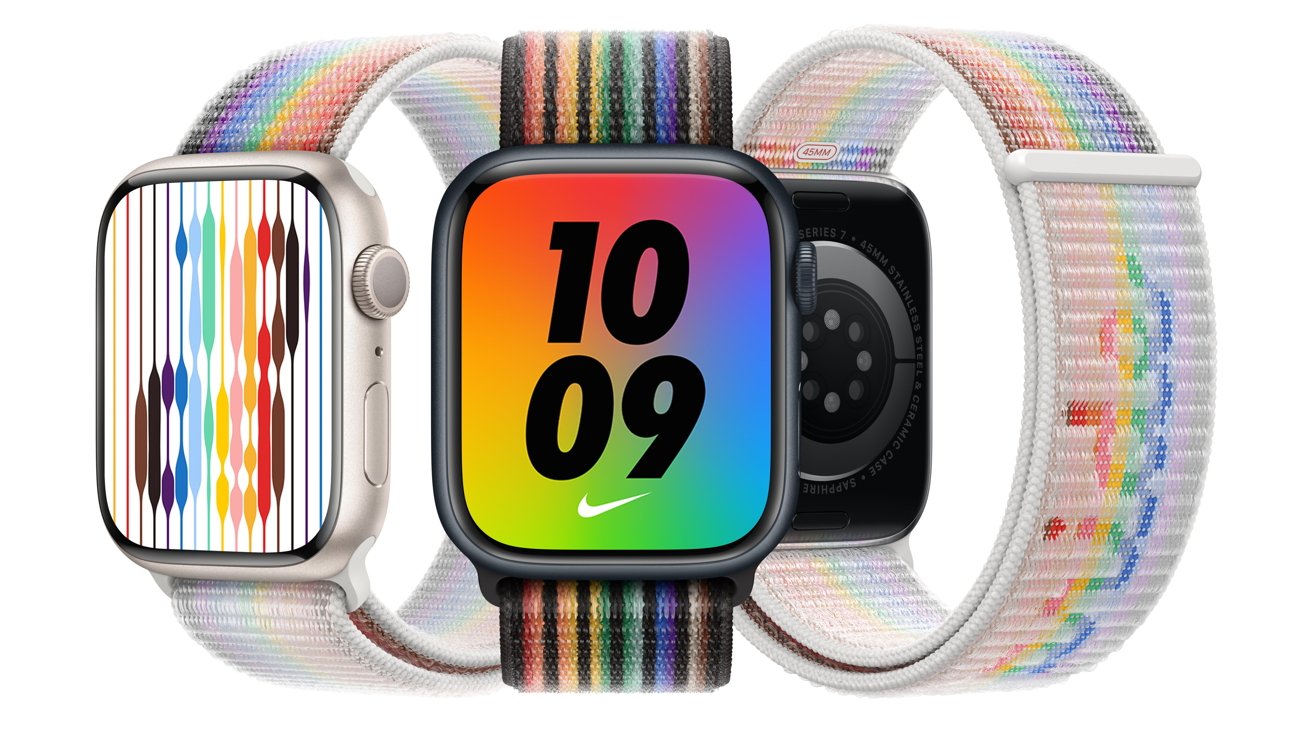 Continuing its long-standing support for LGBTQ+ advocacy, the bands were launched on Tuesday, after the discovery
late on Monday
that marketing materials arrived at Apple Stores.
The 2022 releases of the Pride Edition bands consist of two variants. The main
Pride Edition Sport Loop
follows the usual Sport Loop design, complete with a wide rainbow and white edging.
This time, Apple uses a new technique to remove several of the double-layer nylon-woven textile loops in the band. This enabled the design to incorporate the word "Pride" on the band, written in cursive and with a three-dimensional feel.
There is also a new App Clip functionality within the band packaging, to make it easier for users to apply the new matching watch face.
The second band is the
Pride Edition Nike Sport Loop
, with a rainbow incorporating black stripes that match Nike's Be True campaign.
Both the Pride Edition Sport Loop and Pride Edition Nike Sport Loop are available now, priced at $49.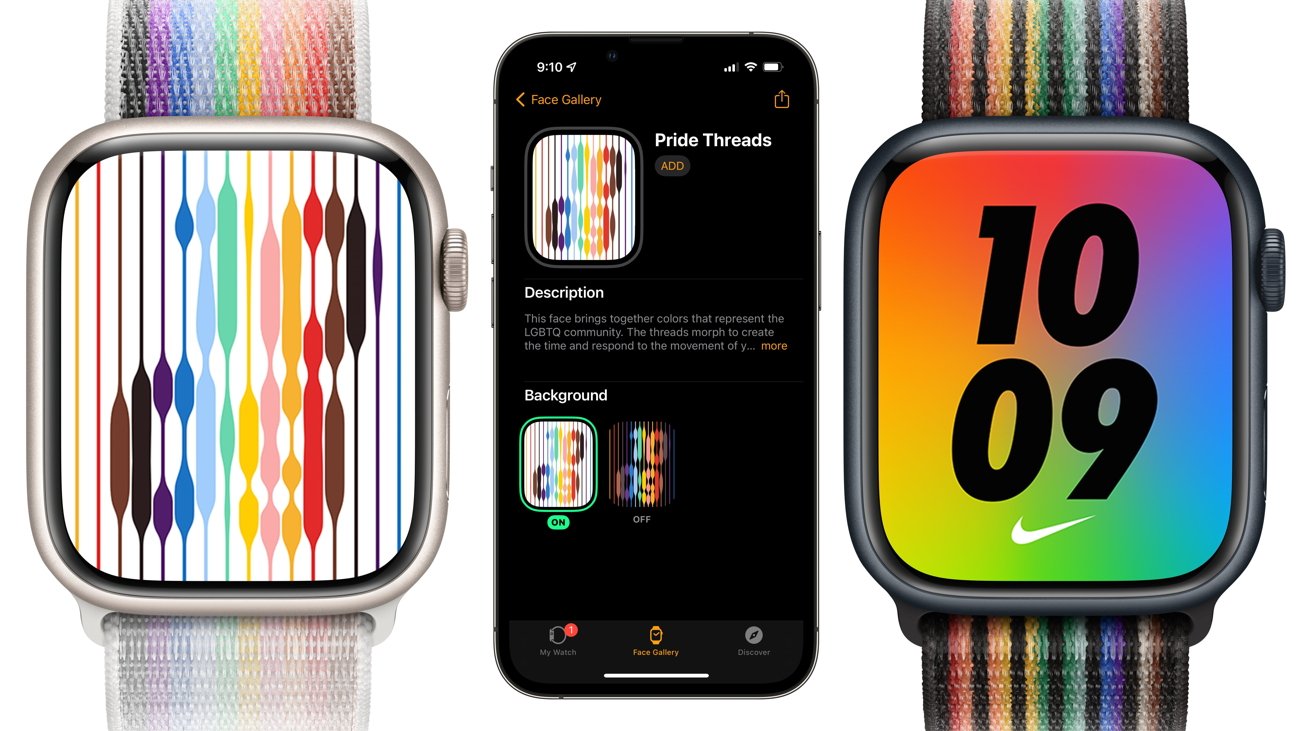 There are two new faces celebrating Pride for you to use on the Apple Watch
For 2022, there are two watch faces being introduced. The first is the Pride Threads watch face mirroring the Sport Loop colors, with users able to move the threads by rotating the digital crown.
The other is the rainbow-colored Nike Bounce face, incorporating the time in a bold font, the Nike logo, and a multi-colored gradient background.
Accompanying the new additions is a Shot on iPhone Pride campaign, which will use imagery from an "illustrious group of intersectional creatives, celebrating present-day queer pioneers in places of historic significance to the LGBTQ+ movement," said Apple.
This includes featuring works on Apple's
Instagram account
from photographers including Ryan McGinley, Evan Ebally Atwood, Meinke Klein, Caia Ramalho, Lydia Metral, and Collier Schorr.
Read on AppleInsider