Apple 35W Dual USB-C power adapters available to order
There are two new 35W Dual USB-C power adapters made by Apple and they are both available to purchase for $59 on Apple's website.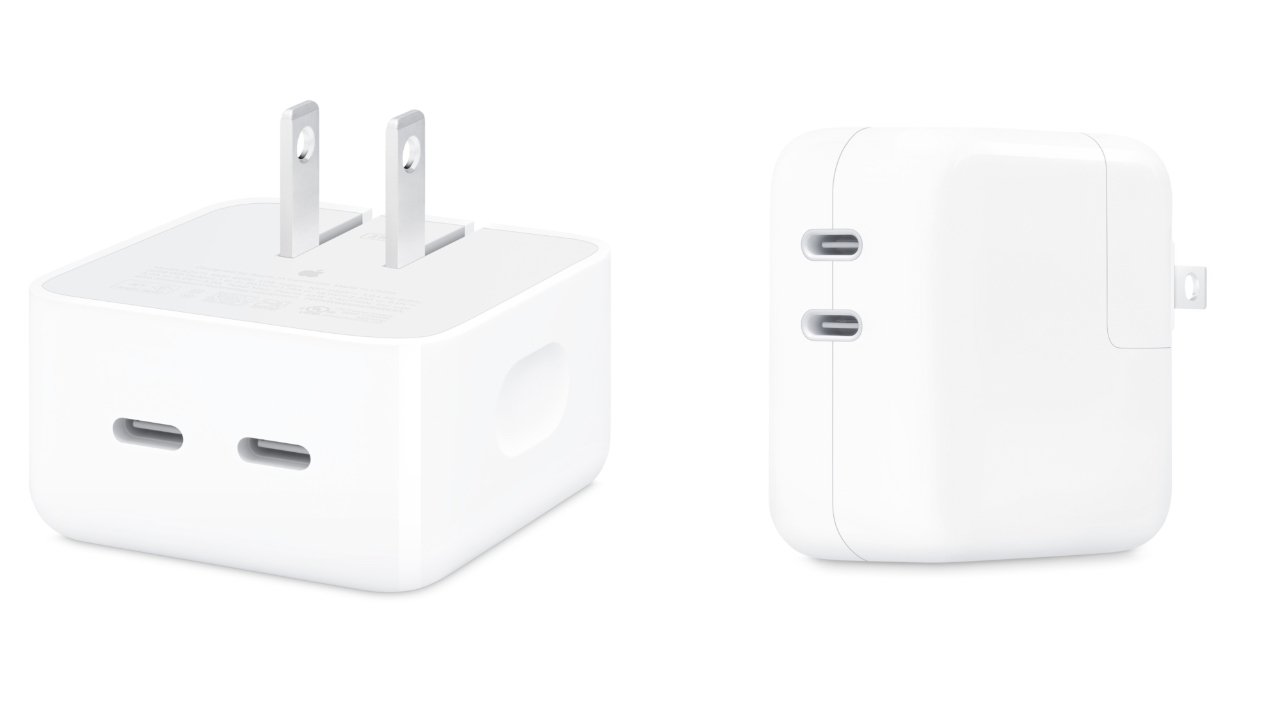 Apple's two 35W dual USB-C power adapters
When Apple announced the M2 MacBook Air during WWDC it also revealed two new power adapters. There is a compact adapter and a standard adapter that both have two USB-C ports and output 35W.
The compact power adapter is exactly what the name implies -- compact. It offers the same 35W dual USB-C setup as the other adapter, except it uses an integrated, folded AC prong.
The standard power adapter uses Apple's more traditional adapter design with two USB-C ports facing away from the AC prongs. The prongs are also exchangeable with other regional adapters found in Apple's World Travel Adapter Kit.
Customers can order either power adapter on Friday and expect delivery by June 22 with standard shipping. They are both $59 and ship without a cable.
The updated
13-inch MacBook Pro
with M2 is also available
for pre-order
on Apple's website. Initial shipments are expected on June 24.
Where to buy
Buy the 35W Dual USB-C Port Compact Power Adapter for $59.
Buy the 35W Dual USB-C Port Power Adapter for $59.
Buy the World Travel Adapter Kit for $29
Read on AppleInsider