Apple tied with fifth-place Asus in Q2 global PC market
Posted:
in macOS
edited July 2022
Apple slipped to fifth place in total PC shipments during the second quarter of 2022 amid a broader decline in the entire market.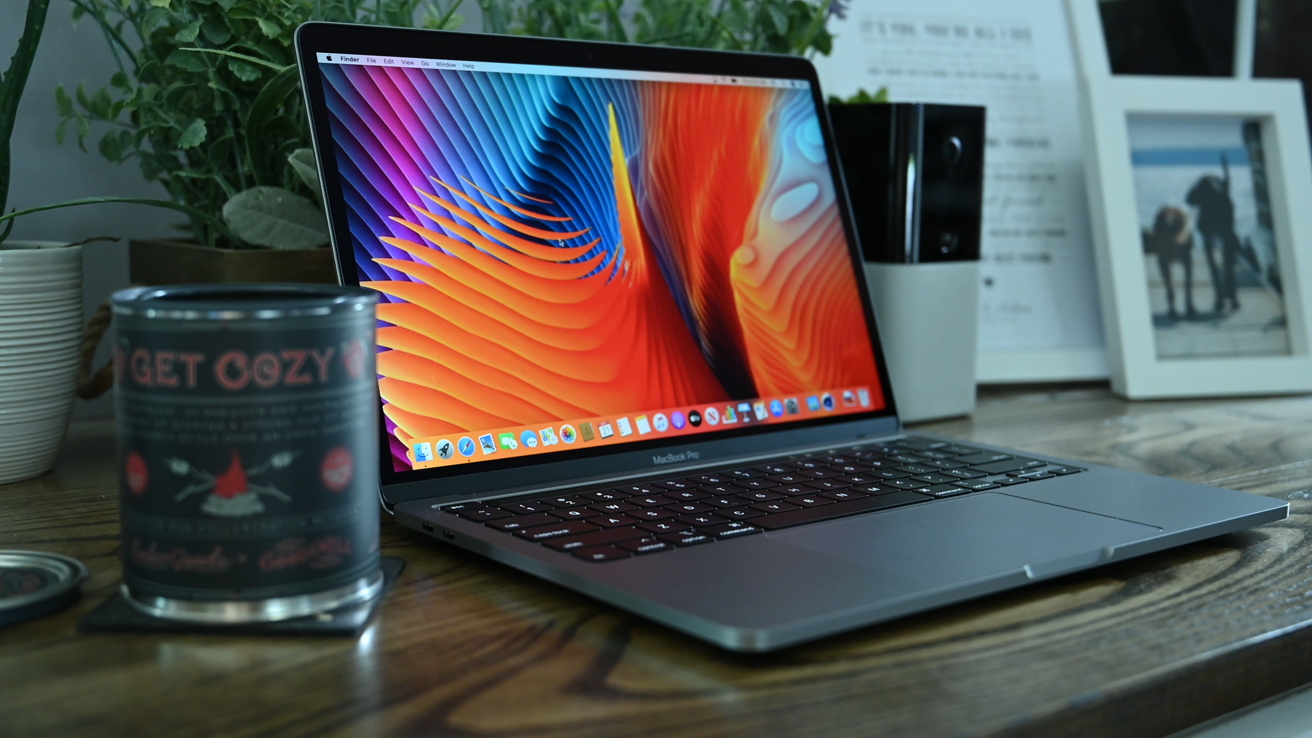 MacBook Pro
Shipments of Apple's
Mac
fell by 22.5% year-over-year in Q2 2022. That's higher than the 15.3% hit that the entire PC market took during the same period, according to
new data
from research firm IDC.
In total, global PC shipments fell to 71.3 million units. IDC says that it was the second straight quarter of lower shipments following two years of explosive growth during the
coronavirus
pandemic.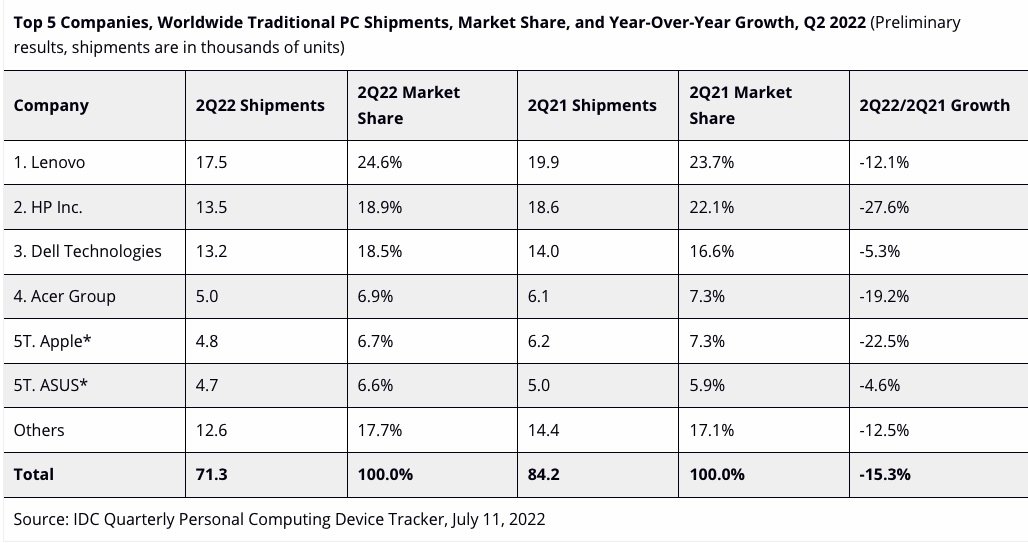 Q2 2022 PC shipments via IDC
Apple shipments clocked in at 4.8 million units during Q2 2022, basically tying it in fifth place with Asus, which had 4.7 million shipments. In first through fourth were Lenovo, HP, Dell, and Acer, in that order.
Although the market anticipated some slowing in growth, IDC says that the decline was worse than expected because of worsening supply and logistical issues from Covid-19 lockdowns in China and persistent macroeconomic headwinds.
"Fears over a recession continue to mount and weaken demand across segments," said Jitesh Ubrani, IDC research manager. "Consumer demand for PCs has weakened in the near term and is at risk of perishing in the long term as consumers become more cautious about their spending and once again grow accustomed to computing across device types such as phones and tablets."
Despite the overall decline, the total PC volume is still comparable to the beginning of the pandemic. The market is also still well above pre-pandemic levels.
Read on AppleInsider