Driver that plowed through Hingham Apple Store indicted for murder
Bradley Rein, the driver that drove his car through the Apple Derby Street retail store, has been indicted on second-degree murder and other charges related to the crash.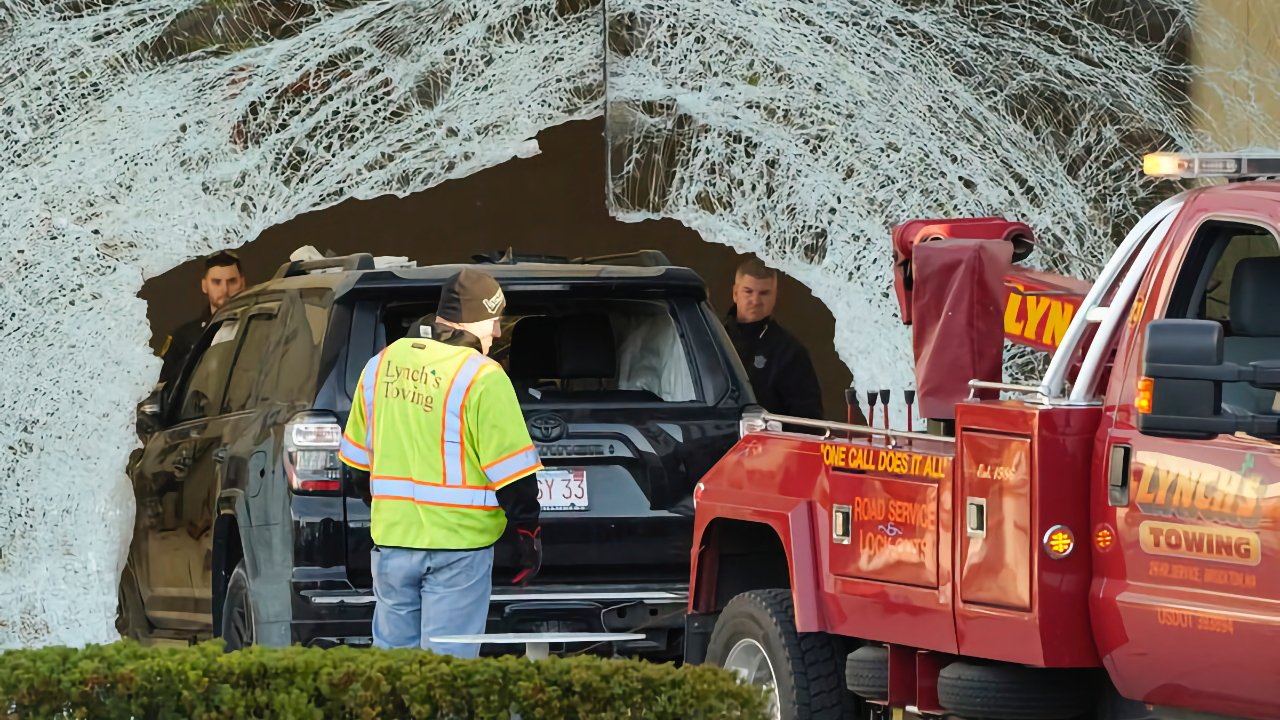 Source: AP Photo/Steven Senne
Rein drove an SUV through the front of the Apple Derby Street store in
November 2022
. He claimed it was
an accident
, but nonetheless, 22 people were injured and one 65-year-old man was killed.
According to
NBC10 Boston
, Rein's
charges include
one count of second-degree murder and motor vehicle homicide by reckless operation.
He's also been indicted with 18 counts of aggravated assault and battery with a dangerous weapon, plus four counts of assault and battery with a dangerous weapon for the 22 injured people.
Rein was already facing charges from the local Hingham District Court. These new charges will see him arraigned in Brockton Superior Court at an date to be announced later.
As well as the legal charges facing Rein, Apple is
being sued
for what the victims claim was a "100% preventable" crash. Separately, Apple CEO
Tim Cook
and store chief Deirdre O'Brien
have visited
the victims in hospital.
Read on AppleInsider