Apple's iPad loses ground to generic tablets in 2014, report says
Posted:
in iPad
edited March 2015
A new report from Strategy Analytics published on Wednesday suggests so-called "Brand X" tablets collectively outperformed Apple's iPad and offerings from Samsung in 2014, marking the first time generic device makers beat out the two established brands on a year-end basis.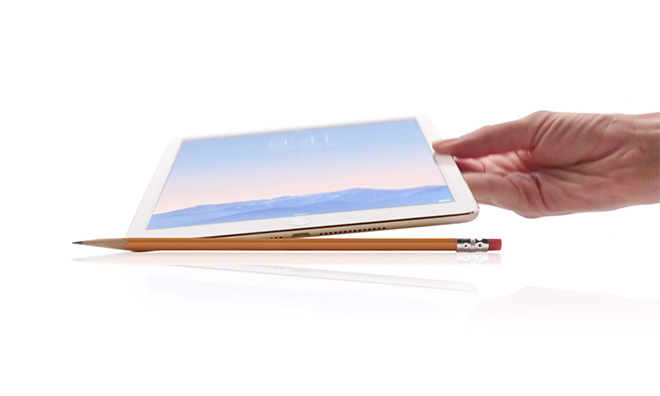 According to research firm Strategy Analytics, generic tablet suppliers rebadging their products under another brand name shipped around
70 million devices
last year to take 29 percent of the worldwide market, reports
Re/code
.
Apple retained its spot as the top global tablet vendor with 26 percent of the market, while rival Samsung ended the year with a 17 percent share, the report said. Inexpensive Brand X tablets are beginning to encroach on the market leaders' lofty positions, however, as the tablet format reaches developing markets where price often takes priority over polish. In addition to serving emerging markets, generic tablet makers supply hardware for rebranding and distribution as part of U.S. wireless carrier promotions given away on contract.
"It's pretty easy to find the deals: Get a data plan and a tablet for free," said Strategy Analytics senior analyst Eric Smith.
For the most recent quarter ending in December, Apple reported iPad sales of
21.4 million units
, down 18 percent year-over-year. The sales decline spurred a 22 percent dip in revenue from the same time last year, earning Apple about $9 billion compared to 2014's $11.5 billion performance.
Apple CEO Tim Cook addressed slumping tablet sales during the company's quarterly earnings conference call in January, reiterating that iPad has a bright future and numbers should stabilize "over the long run." Commenting on platform longevity, he cited a recent report from Chitika Research that found iPad users account for more than 70 percent of tablet-based Web traffic in North America. The statistic suggests less expensive tablets are not being used as often as Apple's device.
Cook tempered investor expectations, however, saying iPad may not see a "miraculous" improvement year-over-year performance in the near term.
In the coming months, Apple is rumored to release a larger format "iPad Pro" that could present an opportunity for the company to debut a
tablet stylus
. Aside from an alleged 12-inch screen size, little is known about the supposed jumbo-sized tablet.