Advanced TrueDepth camera, Face ID "major drivers" of iPhone X user satisfaction
Posted:
in iPhone
edited December 2017
A consumer sentiment report of early iPhone X adopters indicates that its TrueDepth camera is a "major driver among positive ratings," and that the features it enables--including Face ID and Animoji--are key market differentiators driving interest in the high end phone.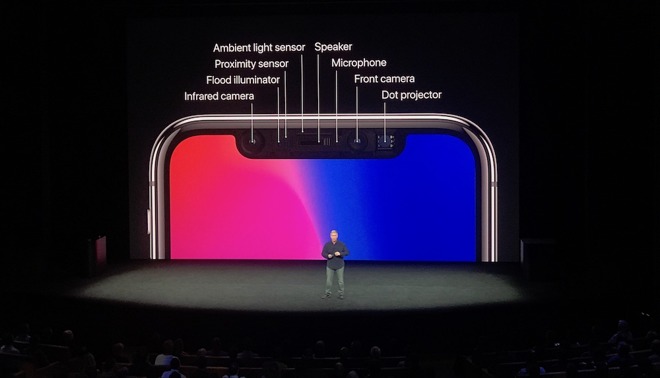 Apple's big iPhone innovation for 2017 is a hit
Countering the speculative narrative that iPhone upgraders might be turned off by iPhone X's
missing Home button and Touch ID
and its new touch navigation gestures and
Face ID authentication
, a report published by the
Strategy Analytics
Consumer Sentiment Analysis group identified the new phone's front-facing TrueDepth camera as a primary driver of interest among buyers and noted that customer sentiment surrounding Face ID is "extremely positive."
The report, looking at 568 early adopters of iPhone X, also found positive sentiment for the phone's new Super Retina HD display and improved battery life, with around 80 percent of users expressing a positive view of those features. However, the phone's camera elicited even greater positive sentiment from user reviews.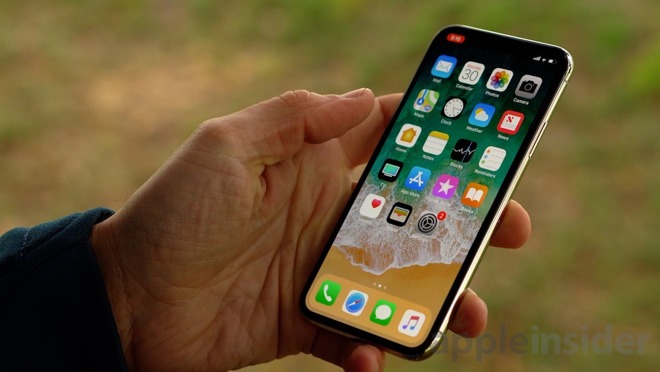 iPhone X's OLED Super Retina HD is a very attractive feature, but Apple's unique TrueDepth camera is generating even more customer-reported satisfaction among early adopters
The study also noted that "brand equity remains an important factor for the iPhone X. As an established brand with a loyal customer base, those already in the Apple ecosystem will continue to purchase these products."
Adam Thorwart, a lead analyst for the firm and the author of the report, stated that "overall, early adopters of the iPhone X are satisfied with the device. The combination of consumer sentiment for device features and Apple's brand reputation help this device become a standout product in the US Smartphone market."
Kevin Nolan, a vice president of UXIP stated that "iPhone X has upgraded virtually every core device feature so it stands to reason that iPhone consumers will likely be satisfied with the device. The upgrades to the camera are particularly noteworthy. It will be interesting to see how other manufacturers respond to the innovations bought [sic] about by Apple though this generation of iPhone."
Apple has consistently delivered new, broadly positive iPhone innovations every year for a decade-- ranging from Siri to Touch ID-- forcing its rivals to scramble to copy its work. At the same time, no other phone maker or broadly licensed mobile platform has managed to deliver a similar streak of consistently solid, differentiating hits with the ability to drive high volume sales of premium, profitable smartphones.
In fact, Amazon, Google and Microsoft have all failed to drive commercially successful phone sales based on new features and capabilities they developed. Android has only become the default alternative for building low cost commodity phones, and most hardware makers are losing money or making very little from smartphone sales.
That suggests that rather than being perpetually, precariously stuck on the edge of a cliff of doom, Apple's iPhone business is competently capable of delivering innovations that buyers respond to favorably, in stark contrast to the gimmickry and alternative-knockoff copying that defines most of the rest of the smartphone industry.