AppleInsider podcast covers iPhone X supply chain rumors, Alexa atop the App Store, Apple'...
This week on the
AppleInsider
podcast, Victor talks about the iPhone battery debacle, supply chain orders for iPhone X, and has an interview with synthesizer musician
Suzanne Ciani
.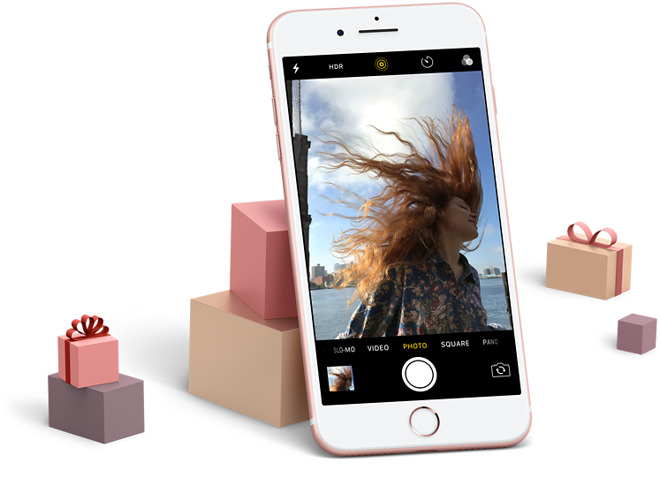 AppleInsider
editor
Victor Marks
discusses:
Deals: Adorama this week has Apple's Late 2016 13-inch MacBook Pro with Touch Bar in Space Gray (part # MLH12LL/A) for $1,299.00 with $500 off coupon code APINSIDER. This is the absolute lowest entry price into a Touch Bar MacBook Pro with other retailers selling the same system for $300 more.

Apple rumored to cut orders on iPhone X. Conversely, Rosenblatt Securities thinks this is wrong, iPhone 8 / 8 Plus orders are being cut, iPhone X is adding sales in China.

Amazon Alexa tops the App Store charts in the US. Victor relates what it's like to set up Amazon Echo Dot outside the US, and how a $29 dollar speaker competes with the concept of a $350 HomePod.

Apple to release the source code of the Lisa operating system and launch applications to the Computer History Museum. This is one that matters for archival and educational purposes.

Apple's battery nightmare. Apple has issued a note calling it a 'misunderstanding', reducing price for replacement to $29, and promising to update the OS to let users know their battery status. Victor isn't at all sure this solves the experience problem of being confronted with a warning that your battery is bad immediately after an OS update.

Qualcomm, Apple, and Apple's exploration into using MediaTek's baseband radios.

Mike's Pixelmator Pro review, now with more Machine Learning

Apple's plans for dividends, stock buybacks, and repatriation.

Suzanne Ciani, one of the best synthesizer artists in the world, talks about her experiences with computers in music, Mac, iPad, and more.
The show is available on iTunes and your favorite podcast apps by searching for "AppleInsider."
Click here to listen, subscribe, and don't forget to rate our show
.
Listen to the embedded SoundCloud feed below:
Show note links:
Follow our host on Twitter:
@vmarks
.
Feedback and comments are always appreciated. Please contact the
AppleInsider
podcast at
news@appleinsider.com
and follow us on Twitter
@appleinsider
, plus
Facebook
and
Instagram
.
Those interested in sponsoring the show can reach out to us at
advertising@appleinsider.com
.