Reminder: Apple includes a tiny AirPlay toggle in iOS 11's Control Center for iPhone and i...
Posted:
in iPhone
edited October 2020
Apple, in its "infinite wisdom," compacted the Control Center in iOS 11, and gave AirPlay even less of a starring role on it. With HomePod now available and able to have audio streamed via AirPlay,
AppleInsider
shows you where the AirPlay button is, and two slightly different ways to turn it on.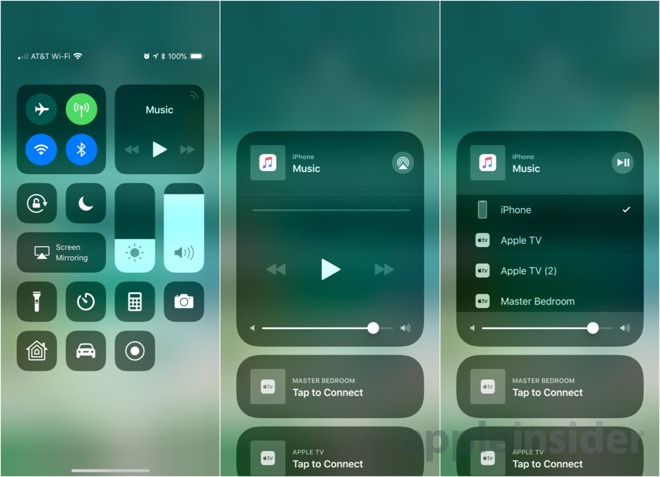 It's all still there, it's just not as obvious how to AirPlay content from your device as it used to be. From the Control Center, give it either a firm press on your 3D Touch-enabled phone, or a long-press on an iPad to select output options. That will allow you to toggle AirPlay as an output.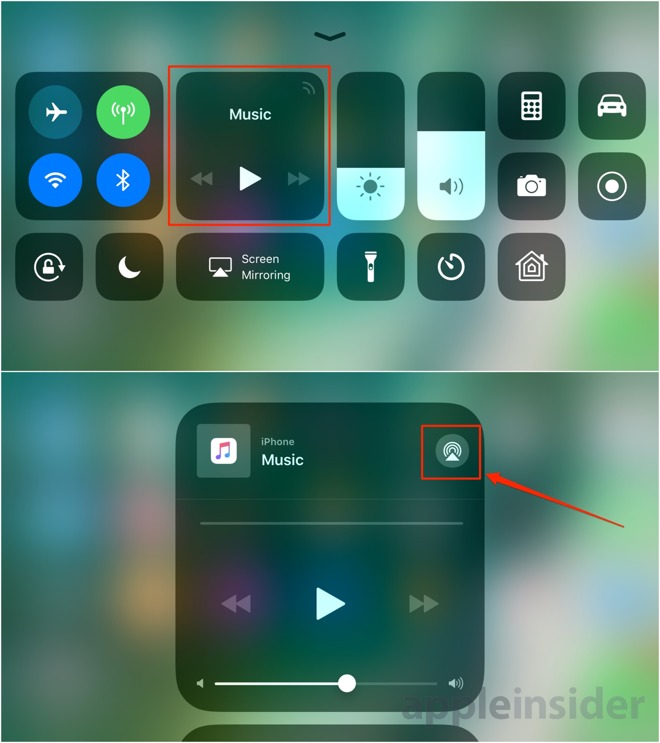 If you want to go straight to AirPlay from the Control Center, precisely tap on the icon that looks like half a Wi-Fi logo to bring up the customary controls.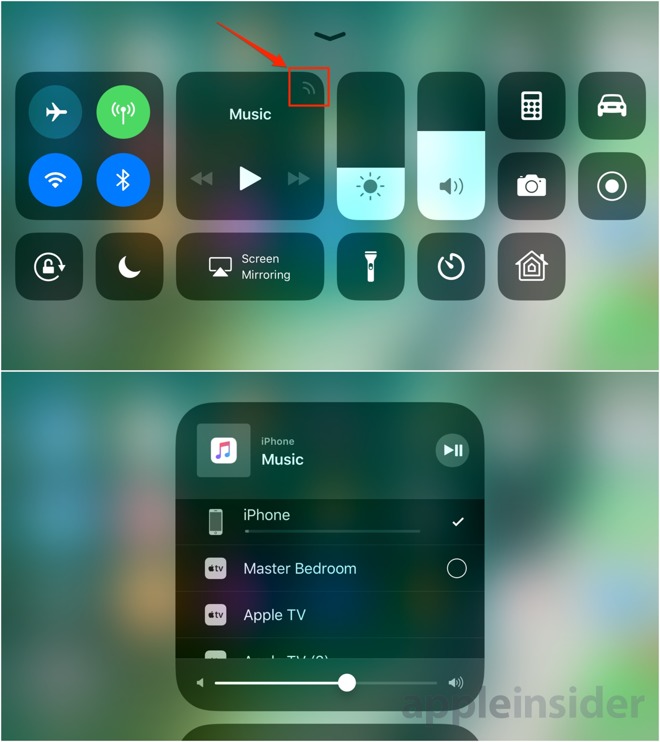 If you're looking to stream content to Apple's newly released HomePod from your iPhone or iPad, you'll
do it through AirPlay
, as the smart speaker does not support streaming audio over Bluetooth.