Wireless Apple CarPlay support included in new Pioneer dash receivers
Posted:
in iPhone
edited March 2020
Pioneer has launched two new CarPlay-compatible receiver units, both of them including a rare feature in the CarPlay world: wireless compatibility.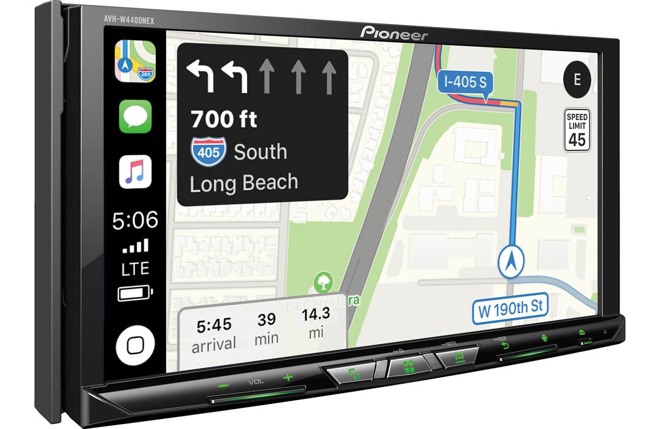 The W4400NEX.
The AVH-W4400NEX has a 7-inch resistive touchscreen, and features like Bluetooth, SiriusXM, two USB ports, and SD card support. A CD/DVD drive is also present for people using physical media.
The AVH-W8400NEX is largely identical, the major addition being a capactive touchscreen. Whereas resistive screens detect pressure, capacitive ones use only the electrical signal from a human finger, making them more responsive. The latter technology is used on most smartphones and tablets, such as Apple's iPhone and iPad.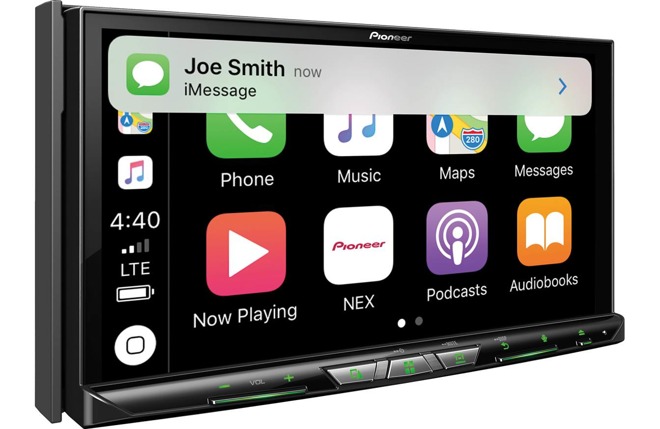 The W8400NEX.
Pioneer is selling the W4400NEX through retailers like
Crutchfield
for $699.99. The W8400NEX is
$1,199.99
.
Wireless
CarPlay
has been extremely rare so far, the first aftermarket option being the
Alpine iLX-107
, released just last June. BMW was the first automaker to offer native wireless though,
beginning in 2016
.
Most CarPlay-compatible cars and receivers still force users to connect an iPhone via a Lightning cable. Indeed Pioneer's new receivers still have a wired option.