One year with the Apple Watch Series 3
We are on the cusp of the "Series 4" Apple Watch, but older models still have a lot to offer. AppleInsider looks back at our daily use of the Series 3 Apple Watch, since day one of availability.
Since the beginning, I've been an unabashed fan of the
Apple Watch
. At the onset, I was originally taken by the novelty of a new Apple product, and to a smaller extent, the attention and questions that came from being seen wearing Apple's new wearable.
As that novelty wore off, the Apple Watch needed to do more to warrant its inclusion into daily life. The Series 2 moved slightly in that direction and did a decent job of fixing the slowness that plagued the original. The Series 2 was a bit underwhelming for me in use. It was faster, but I was still constantly bombarded with long load times and a rarely-working Siri.
When the
Apple Watch Series 3
was announced, I was hesitant about the improvements made. Would they be enough to bring me back on board with the Apple Watch?
Here we are, almost exactly 11 months to the day after release, and --
spoiler
-- I love it. And watchOS 5 will make it even better.
This year, I departed from my usual silver-toned stainless model for the
Space Black Stainless variant
. I was really interested to see how it would hold up over time. With the silver quickly becoming covered in "micro-abrasions," I wondered if the Space Black would do any better.
While it isn't unscathed, to my surprise, it looks markedly better than the silver stainless after the equivalent amount of time. This isn't exclusive to the Series 3, but was my first time experiencing the Space Black color long-term.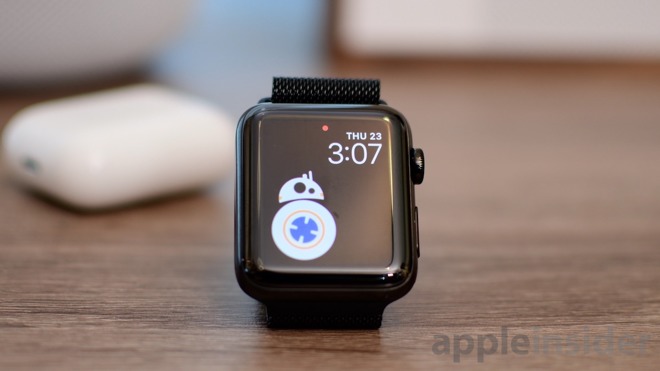 Cellular
When the time came for me to pre-order my Apple Watch, I opted for
cellular
, a new option with the Series 3. I wasn't sure how much I would ever use it, but I assumed at worst I could cancel the monthly service.
As it turns out, I've fallen in love with the ever-present LTE connection and use it constantly. I leave my house more often than I realized without my phone taking frequent dog walks, bouts of exercise around the neighborhood, or even a quick trip the store. I feel much better knowing I can still receive calls, texts, and smart home notifications while away.
There are still some apps that rely too heavily on the iPhone to function while away, which is a worrying trend that has yet to be corrected by developers. In fact, we've seen some Apple Watch apps disappear completely.
The watchOS 5 is even more powerful, so hopefully, we see this trend reverse itself in the future.
Speed and Siri
I may be in the minority, but I use Siri all the time. What frustrated me most with the Apple Watch previously as the serious lag found in Siri. It could take a second to invoke her, then after I asked her a question a few moments passed as it was transcribed, then I would see "I'll tap you when I'm ready" on the screen while she thinks.
This frustrating message still appears once in a blue moon on Series 3 but is largely a thing of the past.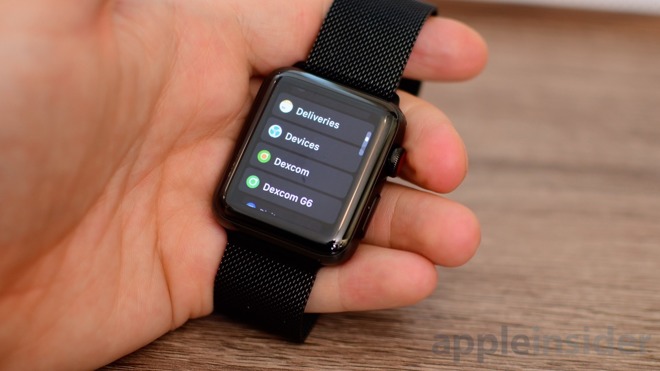 It is freeing to be able to use Siri on my Apple Watch as reliably as my iPhone, at home or on the go, with or without my phone.
Speed isn't just improved with Siri but throughout the OS as a whole. Navigating screens, diving into menus, and loading apps is all much faster than it ever has been in the past.
This is of the utmost importance to the usability of the Apple Watch. No one wants to hold their wrist up in the air waiting for something to load. Short and
quick
interactions on the Apple Watch are key, but before Series 3, that wasn't always the case.
Workouts
Workouts were a bit improved on the Series 3 and watchOS 4. The new watchOS 5 brings even more improvements to this realm, which I've been very much loving during the beta period.
Apple Watch has always been a motivating factor for me to get up and move and hit the gym, and Series 3 even got me into the pool a few times to swim laps.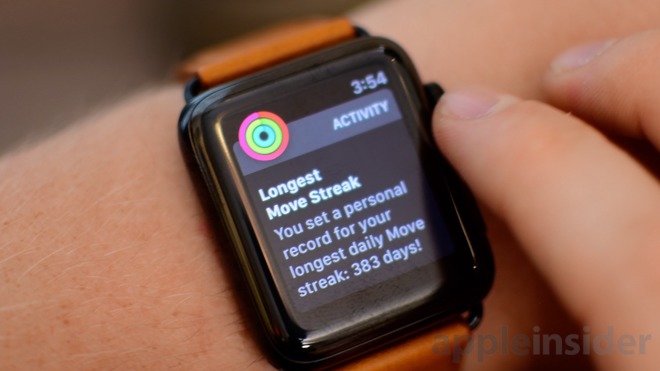 I really do love its newfound water resistance, but I wish it went a bit further. I appreciate being able to confidently wear the Apple Watch in the pool, shower, or lake without worrying if it will be ok.
That said, I'm an avid SCUBA diver and I would love to be able to wear this with me on dives. Of course, Apple Watch isn't designed for that and thus stays up on the boat.
Battery life
I'll say it, I don't care about the battery life. As long as the Apple Watch is making it through the day, I'm happy. I even started using the Apple Watch for sleep tracking and charging it during downtime at my desk without an issue.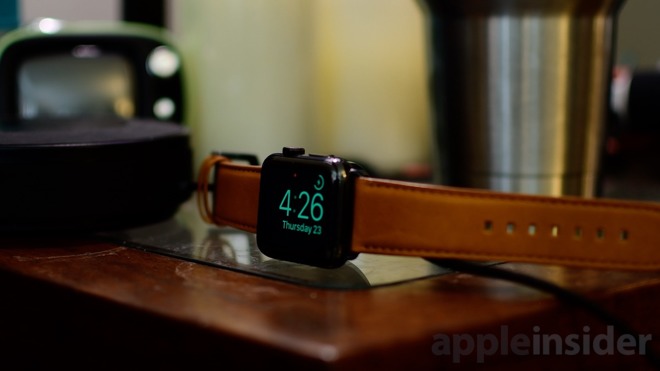 Of course, when I head out for a weekend trip I think how nice it would be to not have to worry about charging my watch during my time away, but a series of portable chargers make this less of a concern. I love the
travel case from Sena
,
Pod from Nomad
, and
keychain charger from Mofuu
for these away-from-home adventures.
Series 4
Apple is soon
expected to release the Apple Watch Series 4
, and it has many wondering what it will have and if they should upgrade.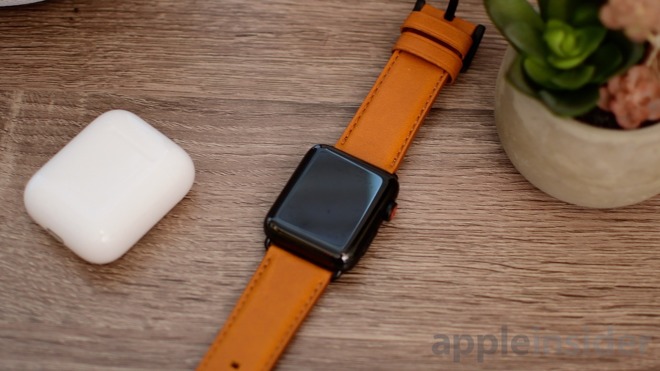 There is really only one thing I can think of that will undoubtedly tempt me towards a new model -- a redesign with a bigger screen. The design of the Apple Watch still looks great, but the bezels are large. They blend in well with the blacks of the OLED display, but it gives a much chunkier appearance than it needs to.
After nearly a year, I'm still enchanted with the Series 3 Apple Watch. Water resistance, LTE, Siri, and speed improvements make a huge impact everyday, routine use.
Soon,
watchOS 5 will be released
, which again, makes a dramatic difference in the use of
Apple Watch
across the board with changes such as improved notifications.
I can't say with certainty if I'll be upgrading to the Series 4, but I can positively say that I am still loving my Series 3.