Apple Watch Series 4 ECG spots AFib in owner, leading to life-saving procedure
A man from Nashua, N.H. says he is alive because Apple's latest Watch model detected atrial fibrillation -- an irregular heartbeat.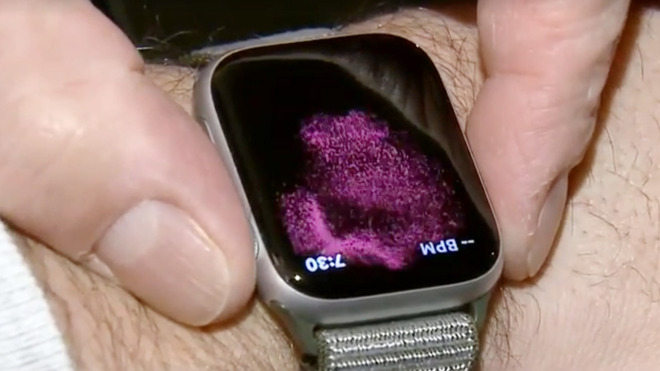 Barry Maden originally bought the wearable because of its fall detection feature, according to his wife Tara. Maden earlier experienced a brain injury, and the couple was counting on the
Apple Watch
to help call 911 if he fell without anyone nearby.
To his surprise however, the Apple Watch eventually popped up a notification about his heart, prompting him to see a doctor,
reports
WMUR
. At a hospital ER he was given a full-scale electrocardiogram, which confirmed the issue. His heart was restarted under sedation.
"It would've probably taken me longer had I not had something actually telling me that something's not right," said Maden, who noted that he initially thought he was just suffering from anxiety related to holiday travels.
The Series 4 is the first Apple Watch to have a built-in ECG feature. By loading a
dedicated app
and holding a finger on the crown, the device can act as a single-lead ECG.
Watch users don't strictly need a Series 4 to detect atrial fibrillation, since earlier models still have optical heart sensors, but ECG technology can provide better data.
Apple has been
eager to market
the Watch as a potentially life-saving accessory, calling attention not just to health and fitness but things like Emergency SOS calling.