Surviving the most technologically advanced trade show solely on USB-C was a nightmare
We tried to take on the Consumer Electronics Show with nothing but USB-C, and the effort just highlighted how far the new standard has to go. While it can power your gear quickly, trying to use only USB-C wasn't great -- but that doesn't have much to do with Apple.
USB-C on MacBook Pro
When the
AppleInsider
team headed out to Las Vegas to tackle the monster that is CES, we did so with chargers, cables, and dongles galore. This year, we thought we'd try to rely on 100 percent USB-C for all our charging needs. With USB-PD and assorted quick charge technologies, it seemed like a solid option.
But as it turns out, it is far too early to go all-in.
Don't get us wrong -- everything now can be powered off USB-C. My MacBook Pro, iPad Pro, Nikon Z 7, Apple Watch, iPhone, and battery packs all can draw power by way of USB-C. Unfortunately, that was easier said than done.
Heading into CES all our gear was charged. We powered everything up before we hit the road, which means we didn't encounter our first issue until the end of day one. At this point, we had a camera, iPad, iPhone, battery pack, and Apple Watch desperately in need of charge to get ready for day two. The question was, how to charge multiple USB-C devices at once, and do it with only a few hours left to go before the meetings started.
And therein lies the problem. Currently, nearly all USB-C travel chargers on the market have multiple USB-A ports but only a sole USB-C port.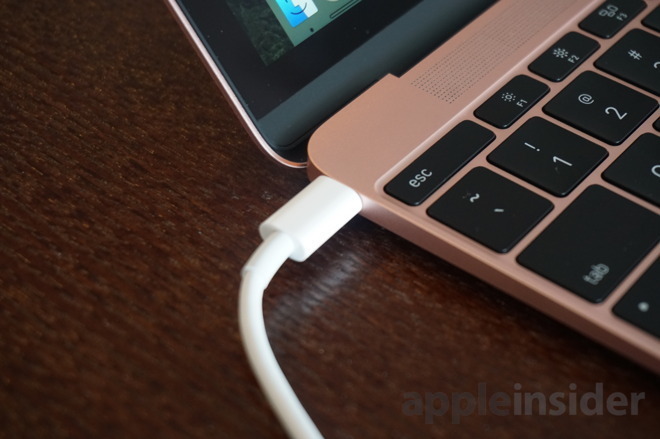 USB-C on MacBook
With so much gear to charge, we had to let our gear take turns drawing from the USB-C port. Some we powered through the multiple USB-C ports on our MacBook Pro. which isn't an ideal solution by any means.
Taking to the show floor we ran into a few issues again. Any charging stations or outlets with USB ports still only had USB-A ports available. The ubiquitous flash drives that PR mavens handed out were again, only USB-A.
When we talked to the team at Anker regarding the woes of someone looking to embrace USB-C, they jokingly suggested I pick up six of their mini chargers and use a power strip to charge everything at once. While they clearly meant it as a joke, it is the most feasible solution out there.
USB-C is going to be the future of wired connectivity. But today, and now, we are still far away from that time, even at the most tech-forward show of the year. All of these issues could easily be remedied by a USB-A cable or USB-C adapter, which is where we ended up very shortly into our CES excursion.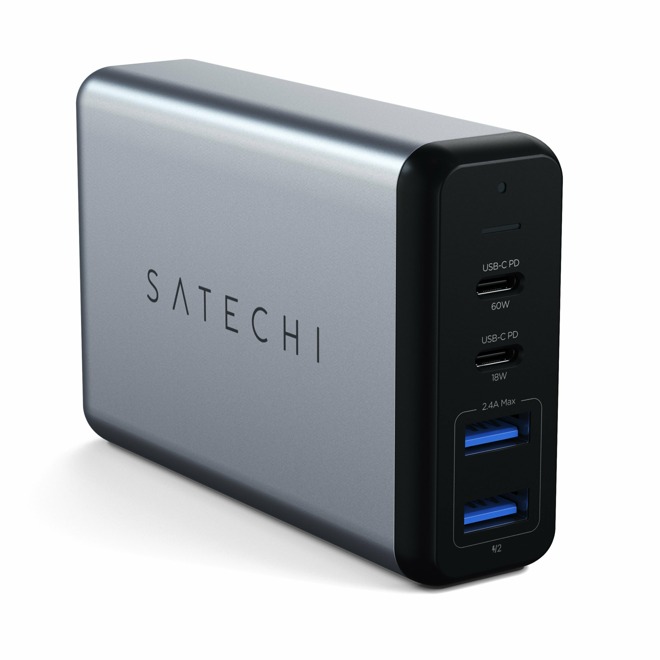 Satechi dual USB-C charger
Change is on the horizon though, as technology is evolving. When we talked to a half dozen or so charging accessory manufacturers about what is holding up multi-USB-C chargers. We heard variations of "heat is an issue," "the spec is constantly changing," and "certification is difficult" across the board.
What's clear, is that manufacturers have struggled putting multiple USB-C ports in a single charger.
One of the first that appears to have cracked the puzzle is Satechi who announced a new dual USB-C PD travel charger that combines a 60W USB-C port, an 18W USB-C port, and two USB-A ports.
The
Satechi 75W Dual Type-C PD Travel Charger
, which is
available now
, is a step towards the USB-C future we are yearning for. Hopefully, throughout the year, we see more USB-C multi chargers launch, perhaps with as many as four USB-C ports on a single charger.
Until we have chargers that can do more than one or two devices at once, we can't fully embrace USB-C.