What to expect from Apple's holiday quarter results on Tuesday
Anxiety is mounting over Apple's December-quarter financial results, which will be officially revealed on Tuesday following a $5 billion-plus revenue downgrade to $84 billion earlier this month. Here's what some analysts are predicting.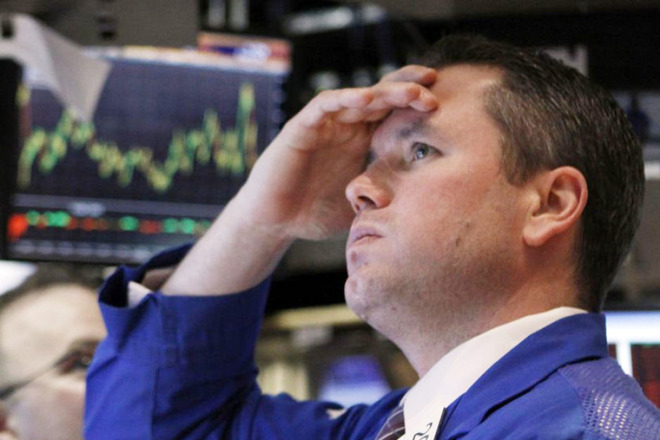 Morgan Stanley
Morgan Stanley's Katy Huberty is anticipating $52.2 billion in iPhone revenue, based on 62.3 million units and an average sales price (ASP) of $842. Services revenue is seen slotting in at $10.8 billion. Gross profit margin is forecast at 38 percent, and earnings per share (EPS) at $4.17.
"March quarter guidance will provide a base for forecasts during the remainder of the year, and with the stock close to where it was ahead of
the pre-announcement
, Apple likely needs to deliver a 'better than feared' revenue outlook for shares to recover further in the very near-term," she commented.
The biggest question is said to be what caused a deceleration in services revenue, up approximately 19 percent year-over-year versus 25 percent in the September quarter. Huberty suggests this is a temporary issue caused by fewer AppleCare purchases as well as various legal settlements, and the interruption of gaming licenses in China -- Chinese game spending may account for as much as 25 percent of App Store revenue, and 9 percent of overall services flow.
Now is an opportune time to invest, Huberty concluded, given upcoming service launches like
video streaming
, and the fact that share prices are already accounting for Apple's downgrade.
Macquarie Research
Macquarie stated only that it's maintaining a "neutral" rating on Apple stock, citing worries that the company's highest-profit services -- said to be the App Store, licensing, and AppleCare -- will slow down in 2019. Apple takes a 30 percent cut from most App Store transactions, lowering that to 15 percent only in the case of in-app subscriptions lasting a year or longer.
JPMorgan
The firm's research arm gives Apple an "overweight" rating, with a $228 stock target. It's predicting $4.20 in EPS for the December quarter, above a $4.17 Wall Street consensus, and suggests that any services slowdown will not only be temporary, but that Apple will report a high profit margin on the segment that could boost investor confidence. It drew attention to the fact that a growing percentage of transactions come from subscriptions, making for "sticky" income.
A concern in that area however is whether more Chinese may leave the iOS ecosystem, given the App Store's dependence on that market.
Other December-quarter estimates include $31.994 billion in gross profit, and net income of $19.957 billion.
TF Industries
Looking strictly past the December quarter, TF Industries analyst Ming-Chi Kuo believes iPhone sales are likely to drop 29 percent year-over-year in the March quarter to 36-38 million, and see a 15 percent decline to between $34 million and $37 million in the June period. While
Apple's trade-in programs
have fueled demand outside of China, interest in new models within China and "emerging" markets markets has been lower than expected, he said.
For 2019 as a whole Kuo is sticking to an estimate of 188 million to 192 million units, significantly above the consensus view of 180 million. The analyst expects this fall's iPhone models to keep 2H19 units flat against 2018, thanks to trade-in programs, healthy replacement demand, and growing European marketshare.
AllianceBernstein
Toni Sacconaghi is offering a "market-perform" rating and a $160 price target. Comparable to other analysts, he's predicting a mid-60s percentage in services gross margin, but with the caveat that he doesn't see it fueling share purchases.
He worries also that the company may be sitting on 4 to 5 million or more units of iPhone inventory, which combined with a "material drawdown" of 2 million or more units in the March quarter could further damage Apple stock. Apple probably won't disclose any inventory data on Tuesday, he noted.
UBS
Timothy Arcuri's estimates are among some of the more pessimistic, calling for $4.14 in EPS and $52 billion in iPhone revenue on 64 million units. That rates against Street consensus of $52.9 billion and 68 million. Likewise, gross profit margin for services is seen in the low 60s percentages.
For the March quarter Arcuri is calling for $56.2 billion in total revenue, $2.43 EPS, and 41.5 million iPhone shipments, the latter below a consensus 45 million. ASP could come in at $711 "due to [the] need for channel price adjustments and FX," he wrote. Services revenue is modeled at $46.9 million, with gross margin at 61-62 percent.
Apple executives will have address
fears about App Store revenue
, given Netflix's decision to
abandon in-app subscriptions
, he remarked.
The UBS stock price target is $180.
Goldman Sachs
Assigning a neutral rating, Goldman Sachs claims that demand decline in China is slowing, but that Apple is also "losing share in Europe in the midst of a more tepid demand environment there." Apple promo activity is reportedly "higher than normal" as a result, though its impact on results is uncertain.
Going into 2019 most of Apple's earnings risks are related to ASP, not unit sales, the firm says. March-quarter revenues are forecast at $58.3 billion, 2 percent below consensus, riding on 42.3 million iPhones.
"More positively, we believe Apple's latest plan to slow hiring could help the company control its opex [operating expenditure] intensity levels," it added.
Bank of America
Bank of America is predicting 65 million iPhone shipments for the December quarter, and 41 million for March. Revenues for the latter timeframe are estimated at $57 billion.
Though Apple is unlikely to break out these numbers on Tuesday, it's thought that Apple grew App Store revenues 18 percent in the last quarter, and 5 percent in China particularly even with sagging iPhone sales.
A neutral rating for AAPL is predicated on a "lack of near-term catalysts" and "expected continued weak iPhone sales," counterbalanced by "large net cash/optionality."
Merrill Lynch
Wamsi Mohan is anticipating $4.17 in EPS, with $52.36 billion in iPhone sales, $6.50 billion from iPads, and $7.09 billion from Macs. He expects a slightly higher gross margin than most analysts, 38.4 percent. The otherwise common prediction is a flat 38 percent.
Piper Jaffray
Michael Olson's numbers include $4.16 in EPS, $52.61 billion in iPhones, $5.78 billion in iPads, and $7.54 billion in Macs.
Canaccord Genuity
Deviating from his peers T. Michael Walkley is expecting $11.5 billion in services revenue, well over the approximately $10.8 billion called for by everyone else. His figures are relatively standard in other respects, with $4.16 in EPS, $52.13 billion in iPhones, $5.5 billion in iPads, and $7.31 billion in Macs.
Loup Ventures
For Gene Munster Apple is predicted to have $4.15 in EPS, $52.16 billion from iPhones, $5.8 billion from iPads, and $7.54 billion from Macs.
BTIG
One of the earliest analysts to chime in after Apple's revenue downgrade, Walter Piecyk is targeting $4.17 in EPS, $52.1 billion in iPhones, $6.6 billion in iPads, and $7.4 billion in Macs.