Apple rumored to sell Apple TV 4K, HomePod at cost
Shedding light on Apple's hardware pricing strategy, and offering a glimpse into the company's push into services, blogger John Gruber claims the tech giant sells the current generation Apple TV 4K at cost and the HomePod at a loss.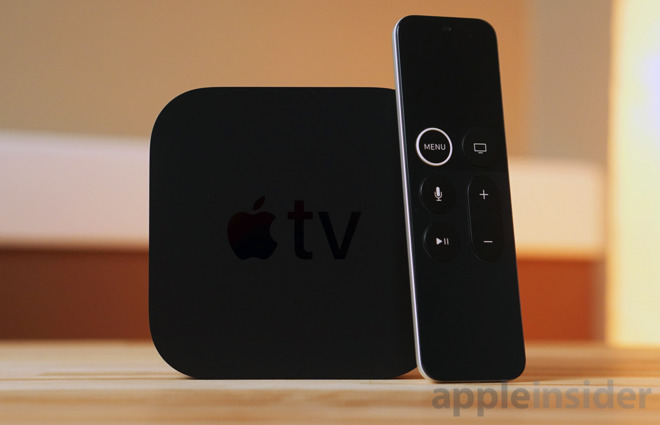 Citing his usual "birdies," Gruber in an episode of his podcast "
The Talk Show
" discusses Apple's premium hardware pricing and says the company "effectively" sells
Apple TV 4K
at cost. The claim suggests Apple packs $180 worth of components, labor and other expenses in the streaming set-top box.
"They really are like a $180 box. And you think, 'Wow this is amazing. It has an A10 processor, which we know is super fast and it has crazy good graphics,'" he says.
The information has not been verified, though Apple's set-top streamer does include higher grade components than competing setups. Beyond the custom A10X Fusion chip,
Apple TV 4K
boasts advanced wireless technology, 32GB or 64GB of storage, a Siri Remote with touchpad and microphone and more.
Gruber goes on to say that he has heard similar claims about the
$350 HomePod
, but believes Apple potentially sells the speaker at a loss. He also speculated that
AirPods
are sold at cost.
"Why is HomePod so much more expensive than these other speakers you can talk to? Well, HomePod, I actually have reason to believe, Apple actually sells it at a loss," Gruber says.
HomePod's bill of materials is largely unknown, as Apple incorporates custom-built audio equipment like horn-loaded tweeters and a custom amplification system into its smart speaker. Further, HomePod includes high-end features like dynamic audio processing, beamforming, automatic bass calibration and other exotic niceties.
Gruber's claims suggest Apple is positioning its ancillary hardware product lines as access points to lucrative services like Apple Music and an as-yet-unannounced video streaming service
rumored to debut this year
.
Apple's Services arm, which includes Apple Music, iTunes, iCloud, the App Store and licensing, has experienced a meteoric rise on the back of a gargantuan user install base.
For the most recent quarter ending in December, services revenue hit an
all-time high of $10.9 billion
with a gross margin of 62.8 percent. During an investor conference call this week, CFO Luca Maestri said the segment is on track to double 2016 revenue levels by 2020.