What we know about Samsung's upcoming iPhone rival, the Galaxy S10
Samsung is positioned to reveal its newest flagship Android phone, the Galaxy S10, at an "Unpacked" press event on Feb. 20. Here's what we know about the forthcoming iPhone competitor.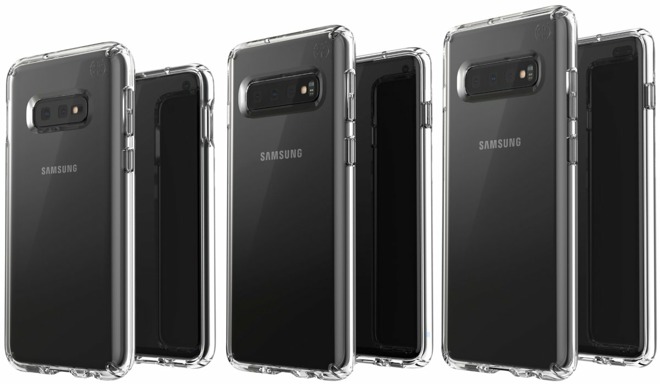 @evleaks on Twitter" height="384" />
The rumored Galaxy S10 lineup, in transparent cases. | Image Credit: @evleaks
The standard S10 is expected to feature a 6.1-inch, 1,440-by-3,040-pixel OLED display, with its most attention-grabbing feature being a "punch hole" for the front-facing camera -- allowing it to grow screen area while sidestepping the notch found on devices like the Essential Phone or the iPhone XS. Samsung is the world's leading manufacturer of smartphone OLED panels, including the one used in the XS.
The S10 should also sport a Snapdragon 855 or Exynos 9820 processor, depending on the market, and at least 8 gigabytes of RAM. Some rumors have pointed to configurations with up to 12 gigabytes.
Storage options are expected to range anywhere from 128 gigabytes to 1 terabyte. Ports are predicted to include USB-C and 3.5mm audio, and cameras could include a triple-lens rear configuration with 12-, 13-, and 16-megapixel sensors and improved stabilization.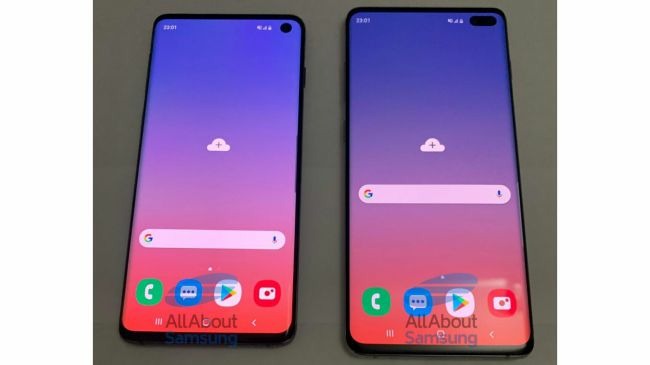 Image Credit: AllAboutSamsung
Some top-end specifications could be limited to the S10+, which should also have perks like a 6.4-inch screen and a dual-lens front-facing camera. Both devices could have in-display fingerprint readers, a change from the rear-mounted readers Samsung has typically relied on. They may further gain
improved face detection
.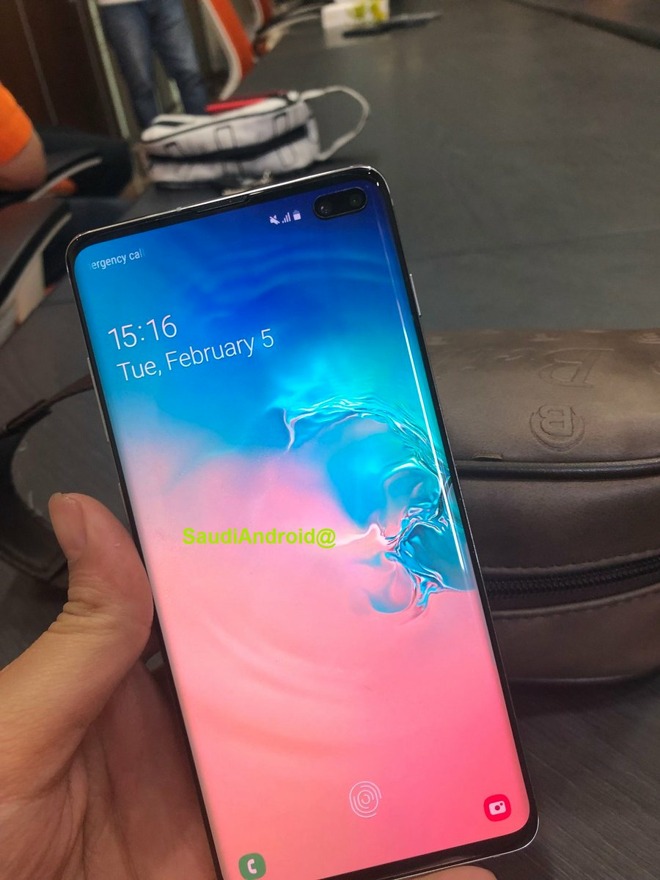 A supposed leak of the Galaxy S10+.
A rumored third model
, the "S10 E" or "S10 Lite," may arrive as a less expensive option, at the cost of size, power, and one less rear lens. There has been some debate if the "S10 E" will have a headphone jack or not, but the latest alleged leak of marketing renders seems to show one.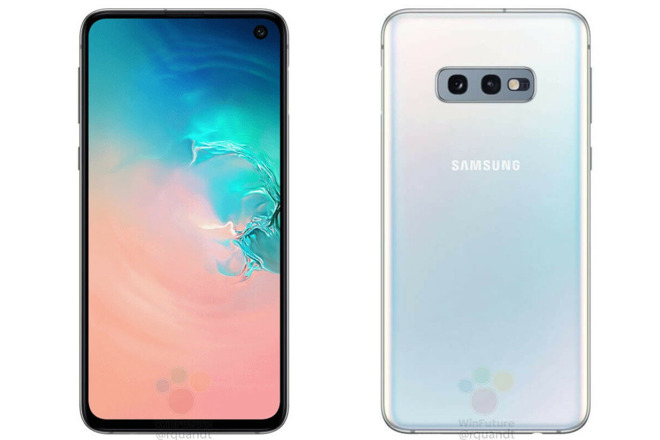 Galaxy "S10 E" render, image credit Winfuture
Pricing for the Galaxy "S10 E" is expected to fall somewhere in between $650 and $750 -- important given that the regular S10 may start at $779. The S10+ could be at least $840, blowing past the $1,000 mark for higher storage tiers.
Alleged benchmarks
for the Snapdragon 855 have indicated that the S10 might technically be slower than 2017's iPhone X, but even if authentic the difference is unlikely to have much real-world effect.
Samsung's Galaxy S line is usually seen as the most direct challenge to iPhones, since it has comparable prices and specifications. The company's Note line helped popularize large "phablet" screens, but is priced out of range for most people.